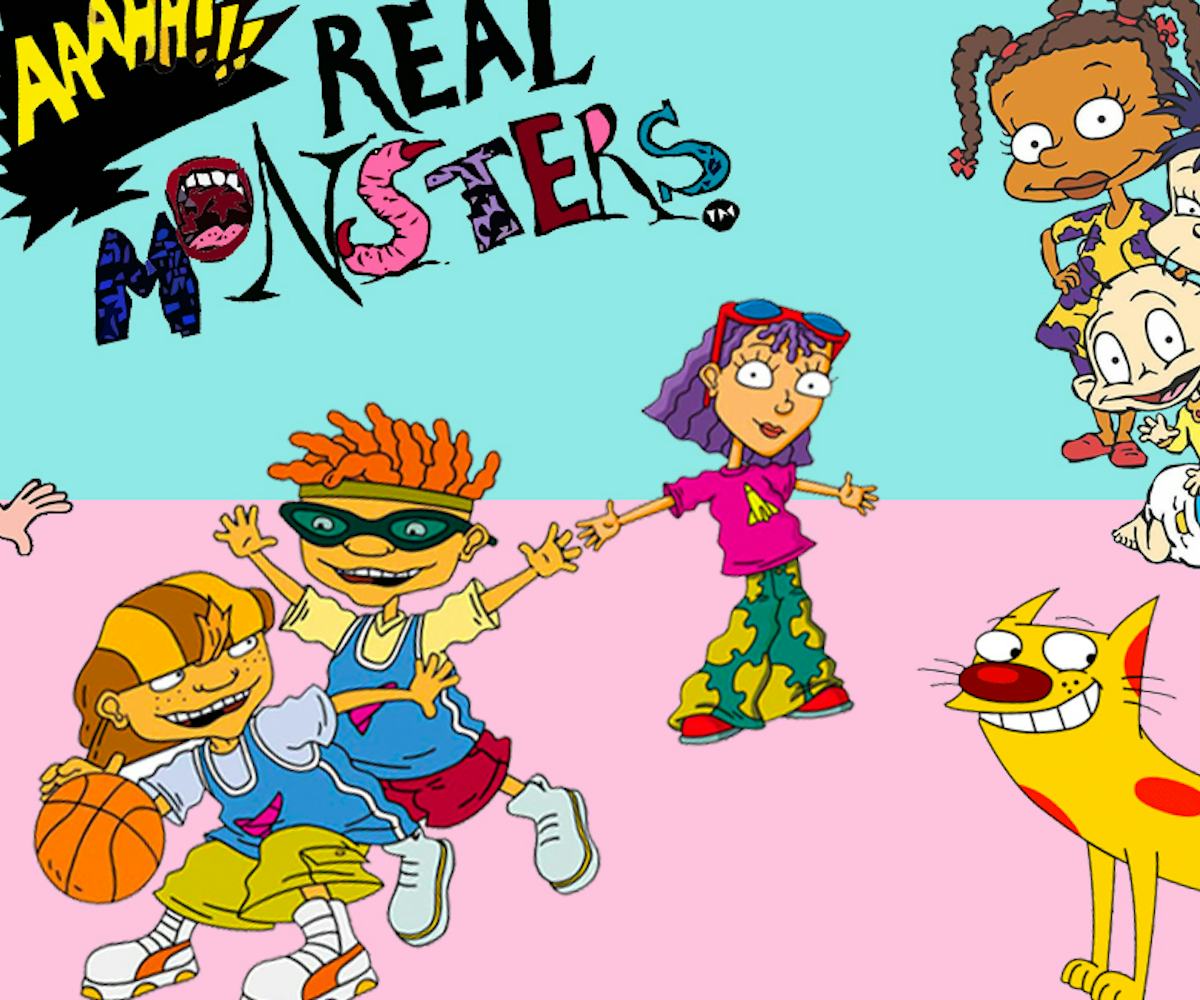 Photo via Nicksplat
You Can Now Stream All Your Favorite '90s Cartoons On One Platform
For your binging pleasure, Nickelodeon has put all of your favorite '90s cartoons in one place. If you needed a reason to crawl back in bed and call of the day, you can head to VRV's new NickSplat channel right now to rewatch all the vital animated series like CatDog and Rocko's Modern Life. Even better? In addition to the best cartoons, All That, Kenan & Kel, The Amanda Show, and Clarissa Explains It All (amongst many more titles) finally have a home on the internet, too.
Of the momentous move, Eric Berman, head of content partnerships at VRV and Ellation, stated, "Our partnership with Viacom is a first of its kind. We're very proud to be the premiere launch partner to bring a NickSplat channel into SVOD and share these nostalgic series so our passionate audience can fall in love with them all over again."
This news comes only a few months after the announcement of Clarissa Explains It All reboot, and a few months before the Rocko's Modern Life made-for-television movie. Perfect time to catch up!
Get access to all the shows NickSplat offers for $5.99 a month, or purchase the VRV premium bundle for $9.99, which includes NickSplat in addition to the rest of its offerings.