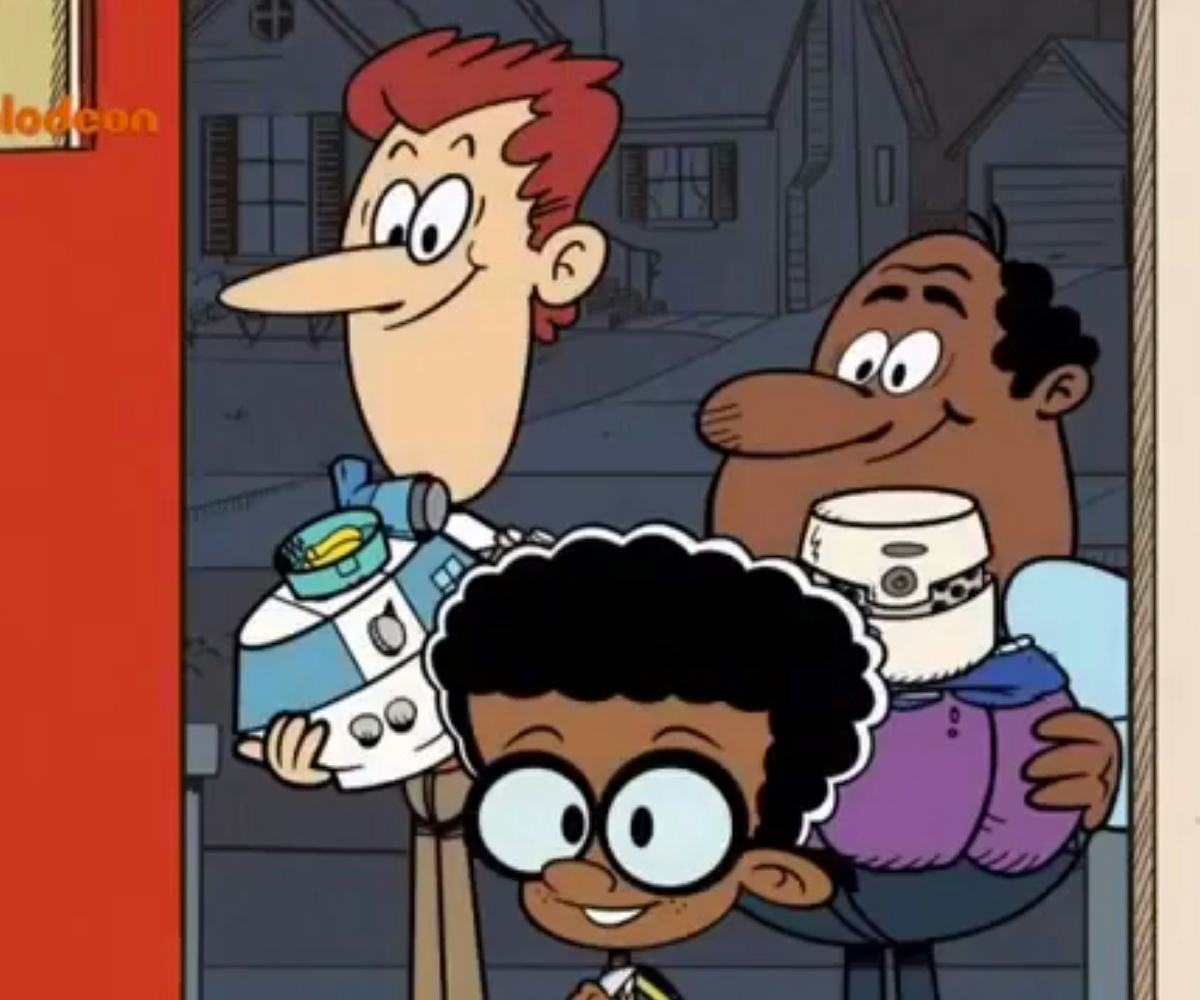 photo via Twitter
Nickelodeon Introduces Its First Same-Sex Married Couple
Love is love. And there's no better way to fight hate and ensure that children learn to treat people of all races and sexualities equally than to educate them at a young age. Luckily, Nickelodeon is supporting this notion by showing its first same-sex married couple on its network.
Today's episode of the show The Loud House will introduce audiences to its character Clyde McBride's parents, Harold and Howard McBride. The characters are voiced by Wayne Brady and Michael McDonald. The scene has been circulating on Twitter, and Nickelodeon confirmed its authenticity to Variety. 
Historically speaking, it's a major move for the network, one that will likely come with some backlash. Conservative and religious groups have long protested the airing of SpongeBob SquarePants, claiming that it has a thinly veiled homosexual agenda. "We see the video as an insidious means by which the organization is manipulating and potentially brainwashing kids," Paul Batura, a figure at Focus on the Family, said back in 2005. "It is a classic bait and switch."
While it is clearly a major, much-needed development in cartoon narrative and pop culture, the show doesn't stress its importance. Aside from the show's main character, Lincoln Loud, saying, "This is it: Time to make history," there's no big scene made about having an interracial, gay couple on air. Instead, the focus is put on their concern for their son and his well-being. After all, there's nothing abnormal about having same-sex parents.