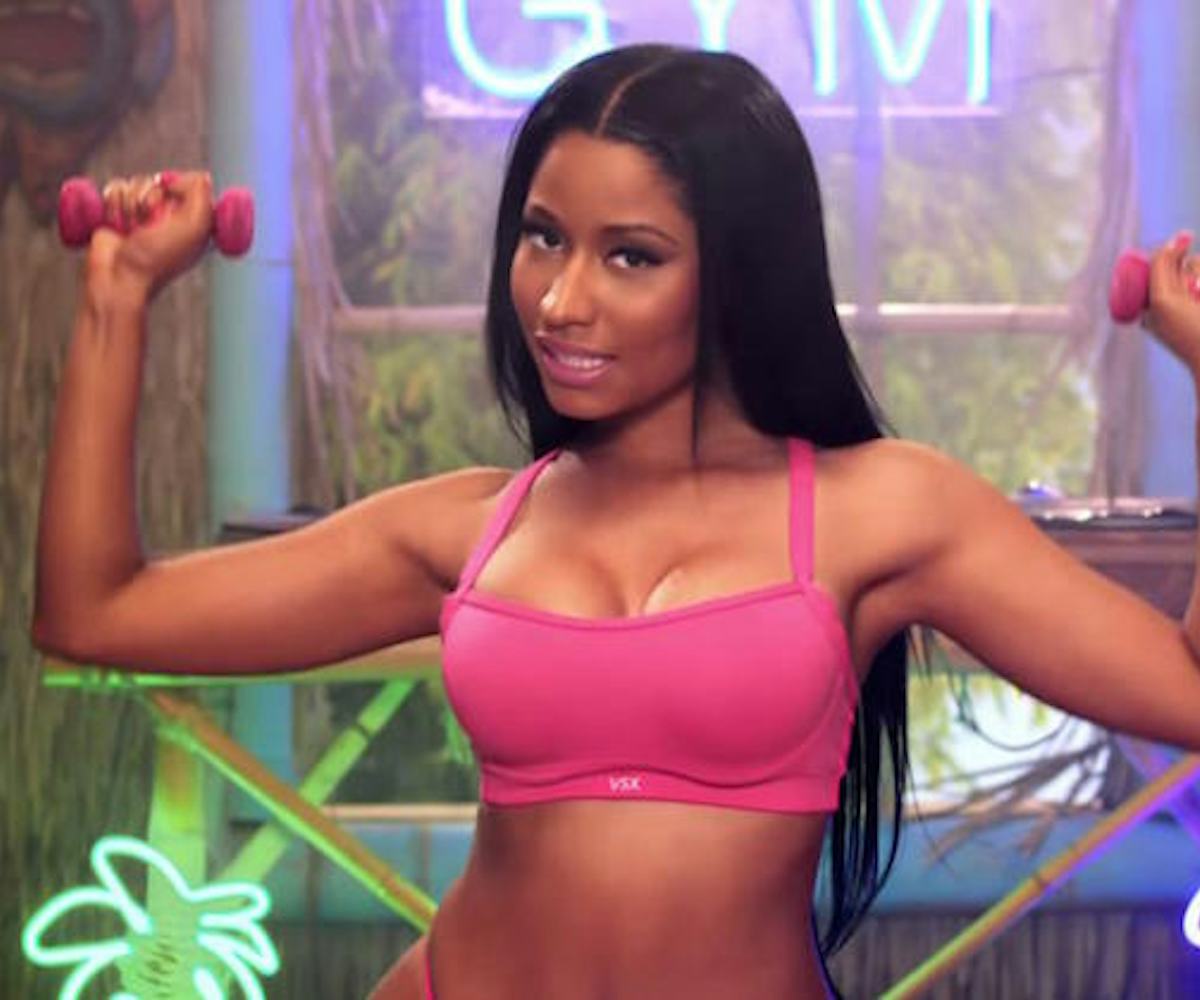 Image via Cash Money Records
This Nicki Track Ain't A Remix, It's "Anaconda 2.0"
slow and so very, very turnt
Oh, what? You're headed out for the evening? Good, because we've got a nice little track that's a little bit of a throwback while also being a little bit new.
Just dropped by one of the producers of Nicki Minaj's 2014 killer "Anaconda," AnonXmous, "Anaconda 2.0" loops in cut verses from the original track with new music, samples, and a slower, juicier beat. As MTV tells us, it also lifts a few bars from Ciara's 2013 track "I'm Out Single." It's hard to call it a "remix" with all the new-to-our-ears material—better to think of it as an alternate take posted months after the original. 
Click below, turn up the volume, and, while you listen, take another look at the brand-new, big-as-the-moon diamond ring Meek Mill gave Minaj—then you have our permission to go out into the wild night.
(via MTV)