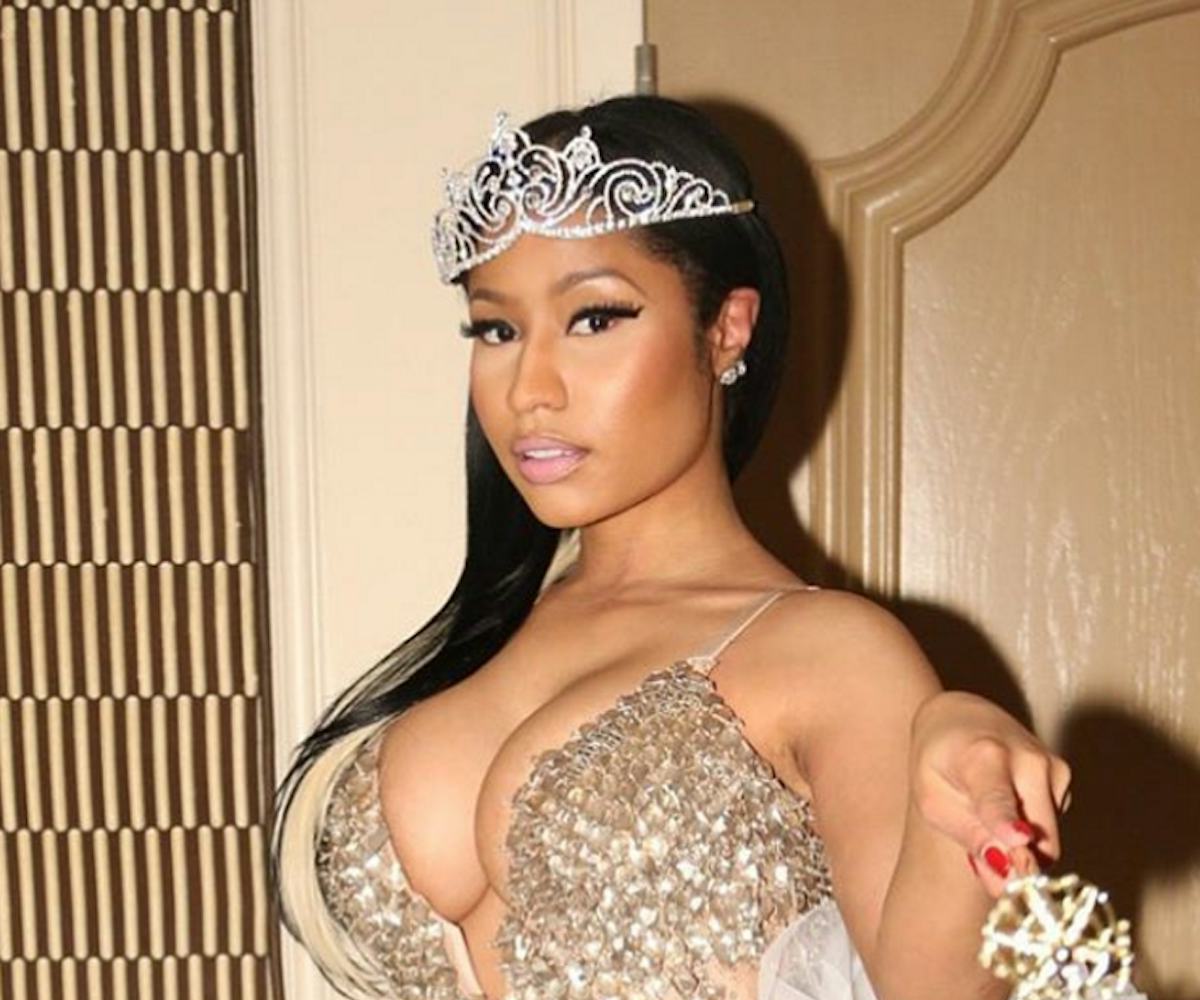 photo via @nickiminaj/Instagram
A Nicki Minaj Feature Verse Is Very, Very Valuable
Nicki Minaj refers to herself as the greatest rapper alive, and according to a new study, she's also the greatest rapper to do a guest feature on your track, as well.
FiveThirtyEight analyzed Spotify streaming data to see how impactful guest verses by labelmates Minaj, Drake, and Lil Wayne are in terms of getting people to listen to tracks. According to their findings, from the months of January to October, tracks that featured Minaj were streamed 172% more than non-Minaj tracks, songs with Drake were streamed 126% more than non-Drake songs, and Lil Wayne songs were streamed 21% more than non-Lil Wayne songs. Since Drake is known for appearing on lesser-known, up-and-coming artists' tracks, FiveThirtyEight also analyzed how each track featuring a guest star measured up to streaming data for other tracks on the album. They found that Minaj still came out on top: Songs that she appeared on performed 46% better than other songs on the 62 albums she was featured on. Songs featuring Drake performed 25% better than other songs on the 63 albums he was featured on.
photo courtesy of fivethirtyeight
Drake may have been the most globally streamed artist of 2015 on Spotify, but as FiveThirtyEight shows, that doesn't mean you should underestimate "The Nicki Effect."