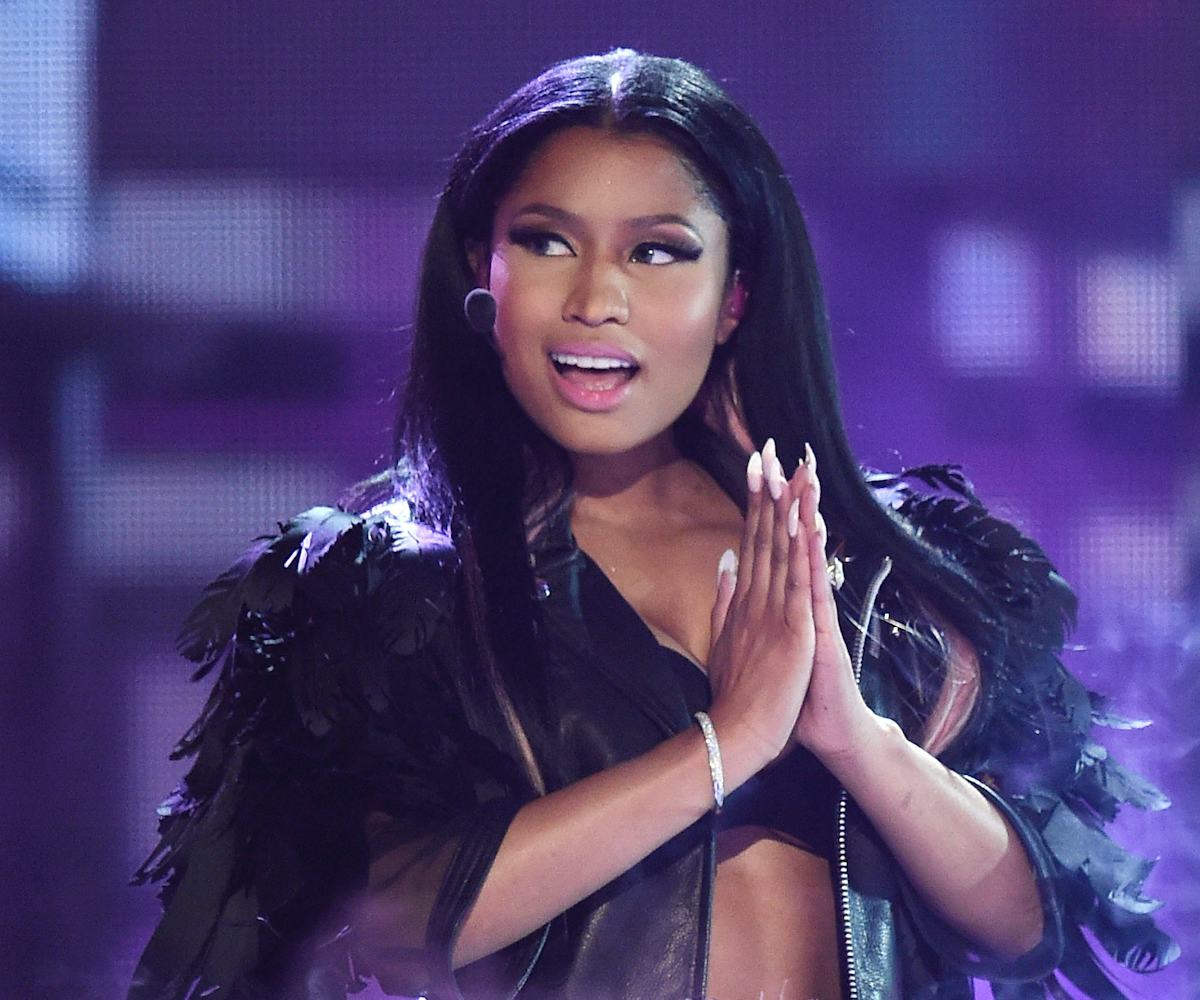 Photo by Ethan Miller/Getty Images
look out for a nicki minaj mobile game
coming to a smartphone near you
The celebrity mobile game scene is certainly not a new one, and it's very lucrative. Kim Kardashian's game, Kim Kardashian: Hollywood, reportedly makes $170,860 every day, which calculates down to an insane $120 per minute. Several celebrities are looking to jump on this mobile game bandwagon, and the next one to do so is Nicki Minaj.
Minaj is teaming up with Glu Mobile, the guys behind—you guessed it—Kardashian's wildly popular mobile game. The app developers say that the game will use Minaj's voice and likeness, and Minaj's will also be involved in the game's creative direction. "Nicki brings to Glu her audience of over 100 million social followers and a new music category," said Niccolo de Masi, Glu Chairman and CEO. "We look forward to combining Nicki's distinctive style and massive global appeal with Glu's celebrity social gaming expertise."
And apparently, Minaj isn't the only one slated for a mobile game release. It was previously announced that Katy Perry has also teamed up with the developer for her own game. It looks like we're in for a slew of game apps to download next year. Minaj's game is set to launch summer 2016.