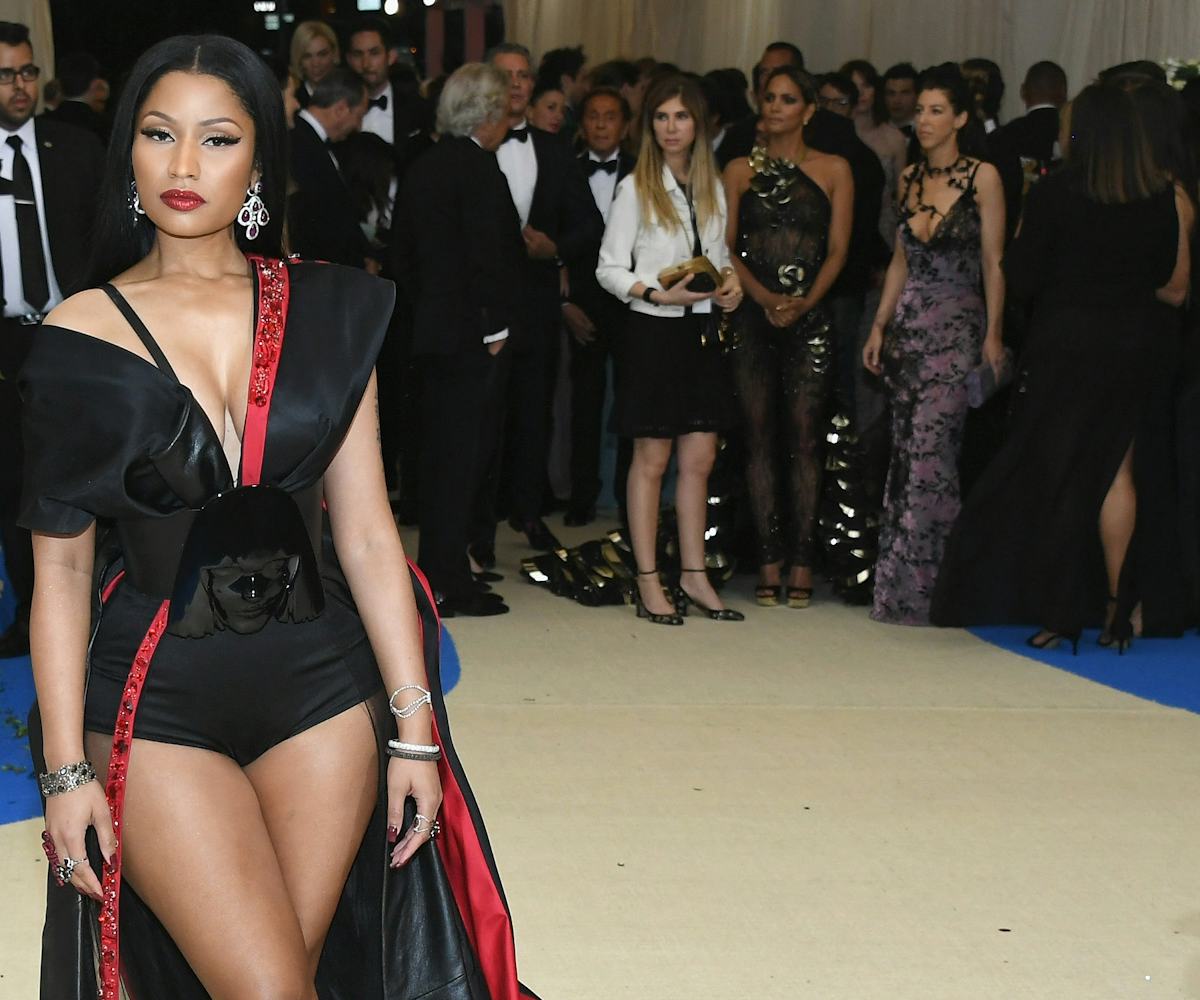 Photo by Dia Dipasupil/Getty Images
Calling Nicki Minaj's Body "Fake" Is BS
After a commenter criticized her body on Instagram, the singer clapped back
Nicki Minaj has never been one to put up with the bullshit that comes her way, and that includes a recent comment that called her body "fake."
After releasing two new singles, "Barbie Tingz" and "Chun-Li," last week, Minaj took to her Instagram to share a behind-the-scenes look at the forthcoming "Tingz" video. "we gotta hurry up & put it out cuz they re-do the look b4 the vid comes out... we gotta show them the full look so they can rlly be inspired by the vision," Minaj wrote. And all seemed right in the world. That is until one user felt the need to leave a nasty comment.
"isn't your body fake?? you paid to look like you," they wrote. While there's nothing wrong with getting plastic surgery, using that as an excuse to attack someone is textbook body-shaming. It's Minaj's body, and to dismiss it as "fake" is unnecessary and judgmental. After all, she can do whatever she wants with her body (and money).
Naturally, Minaj clapped back, writing, "Must suck to be so jealous, miserable, insecure & ugly." Ouch.
See the exchange, below.