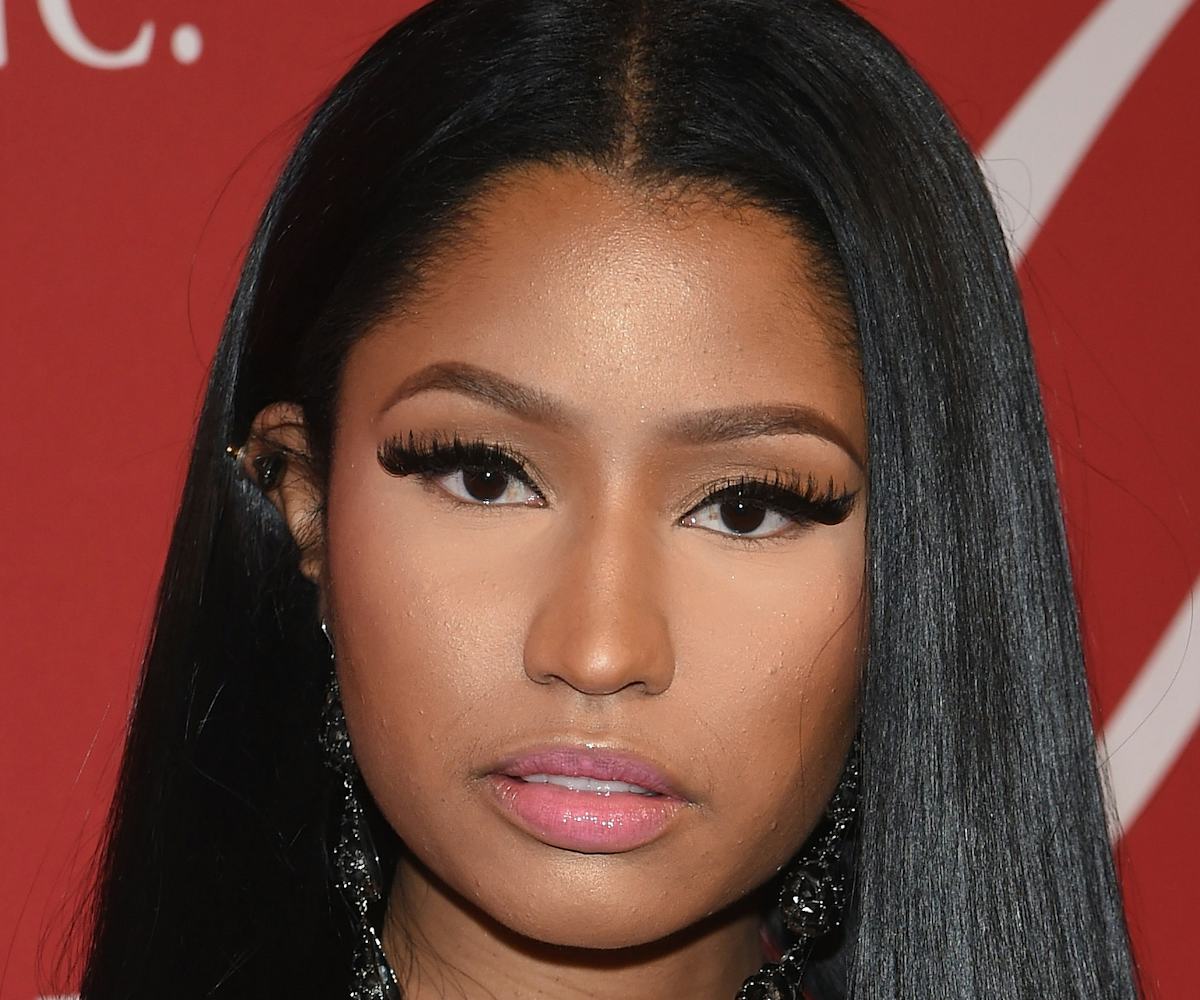 Photo By Jamie McCarthy/Getty Images.
Nicki Minaj Responds To 6ix9ine Criticism… By Bringing Up Lady Gaga
She's since deleted her tweet
Nicki Minaj courted controversy after releasing a song and accompanying music video with 6ix9ine—the rapper who pled guilty to posting explicit videos of a 13-year-old girl in 2015. Now, on the heels of her new album Queen, Minaj is revisiting the conversation surrounding the problematic collaboration.
Ahead of Queen's official release last Friday, Pitchfork published an article called "Nicki Minaj, 6ix9ine, and the Alarming Normalization of Predatory Behavior," which called out Minaj for her "contradictory" views on child abuse. According to Complex, Minaj didn't take too kindly to the piece and began tweeting out some thoughts about the criticism.
"I'm supposed to keep letting these ppl get money to bully me behind the scenes & not say anything. Yikes," Minaj wrote in one tweet before accusing people of spending "millions" to "ruin" her. "Praise God. He's about to expose them. They writing about 69 cuz #Queen is flawless." But she didn't stop there. In a now-deleted tweet, Minaj also brought up Lady Gaga's 2013 collaboration with R. Kelly—who has multiple allegations of abuse leveled at him—and highlighted portions of a complimentary article previously published by Pitchfork about the song. 
While it's unclear whether or not Minaj's intention was to criticize Gaga per se, many fans weren't pleased with the implications and the fact that Minaj only called her out.
Others pointed out once the allegations against R. Kelly surfaced, Gaga never released the video and re-recorded a new version of the track with Christina Aguilera.
However, some of Minaj's fans insist that she wasn't trying to single out Gaga, but, instead, trying to prove a point about a double standard in the media when it comes to race. 
Gaga has yet to respond.