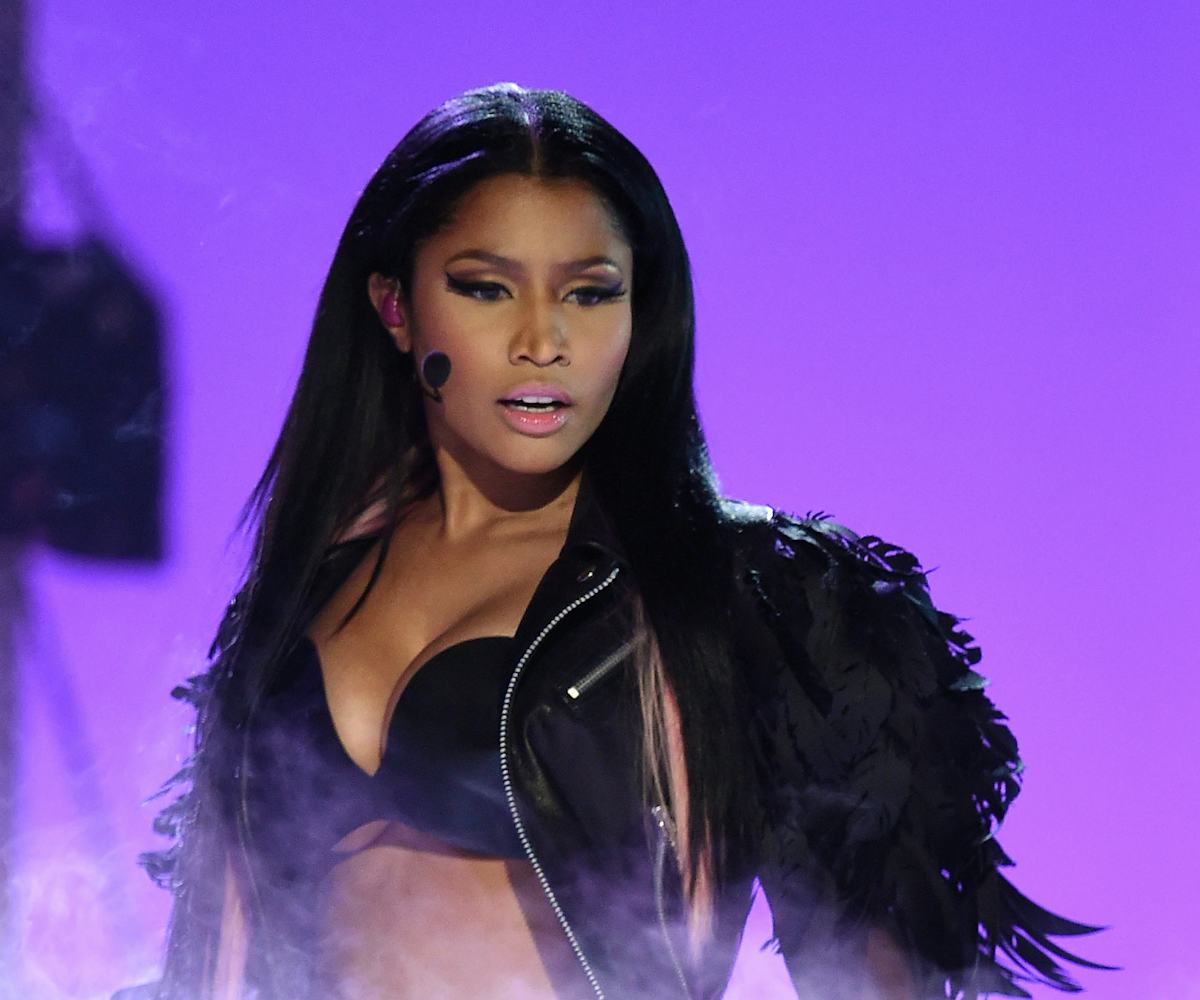 Photo via Getty Images
Nicki Minaj Wants Us All to have More Orgasms
According to her latest interview with Cosmopolitan
We should all have stellar orgasms, demand equal pay, and have a strong sense of self, or at least Nicki Minaj thinks so (and we can't disagree).
In a cover story for Cosmopolitan, out on stands this July, Minaj opened up about her thoughts on sex, her career, and her aspirations to bake her future children cookies. We're all about the headstrong attitude Minaj displays when it comes to knowing what you want as a woman and ultimately, what you deserve.
She told to the magazine, "I demand that I climax" and admitted she has a girlfriend who has "never had an orgasm in her life." To her, that's just unacceptable. Minaj stresses that although she's a pleaser in bed, it's "fifty-fifty."
Minaj also opens up about doing her research on what other people are getting paid at work. "You have to ask questions. 'What is this person getting?'" she said. Although she stresses knowing when it's taboo or not to bring up, she's "always been pretty competitive" in terms of her pay.
She also gushed about wanting to have kids. "Ten years from now, I will have two children, unless my husband wants three," she said. What we wouldn't give to see Minaj in her signature over-the-top attire at a parent teacher conference or PTA meeting. Classic. She tells Cosmopolitan, "I just want to be Mommy."
We'll all for motherhood Minaj, and in the meantime, keep getting that money and then some—us too.
(via Cosmopolitan)