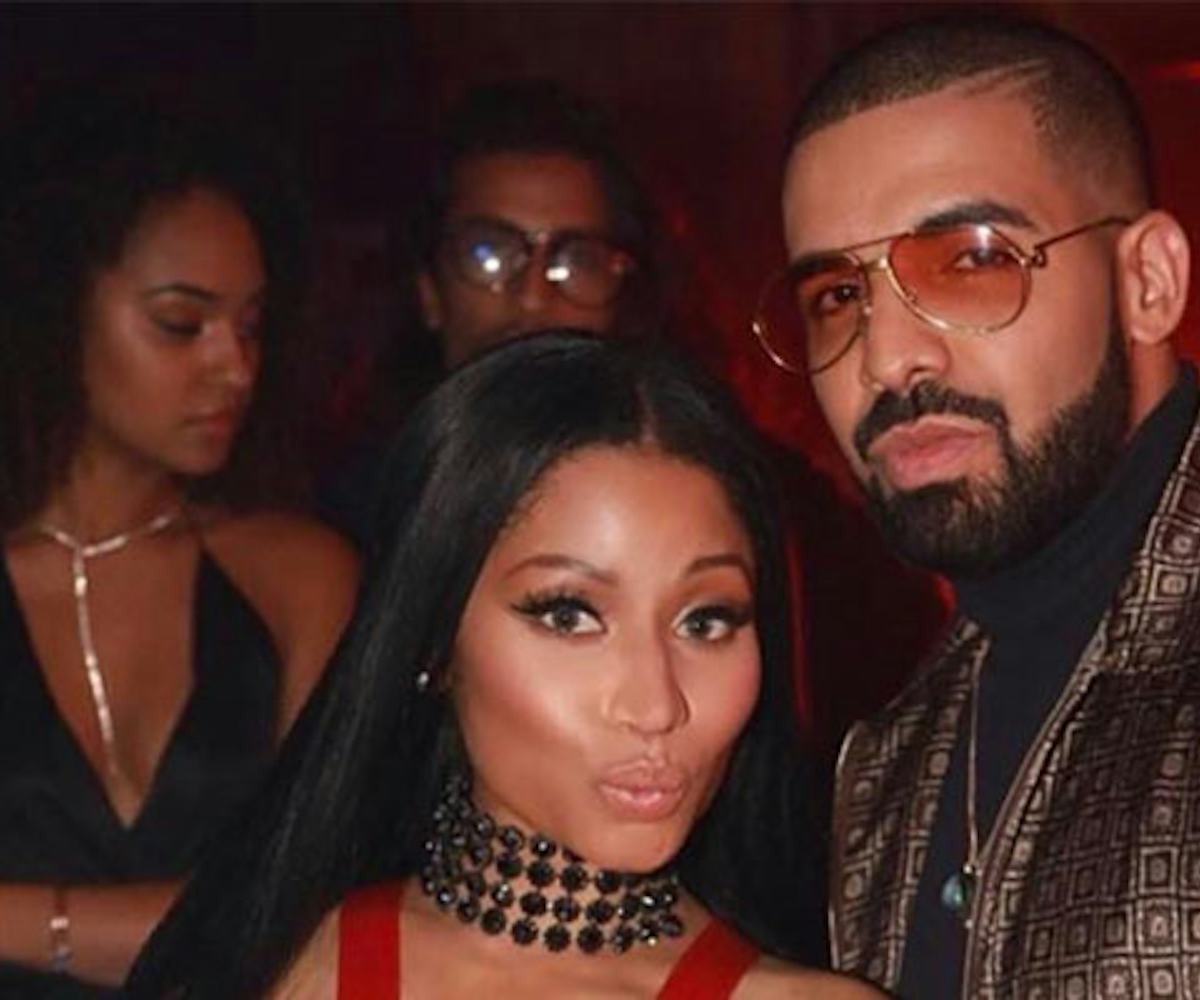 Image via Instagram/@nickiminaj
Nicki Minaj Calls Out Male Rappers Who Don't Recognize Her Greatness
"Women must work TWICE as hard"
In a video for Tidal, the rapper Russ said that people need to
because she's been "that shit for mad long now." Which is 100 percent true, and Minaj agrees with him. When she saw the clip, she thanked him and then brought up the fact that she has worked "twice as hard" as her male counterparts for "half the respect."
"The greats collaborated w/Drake, Kendrick & Jcole b/c they're dope MC's," she continued. "They collab'd w/nicki cuz someone pulled a gun to their heads..."
Then she quoted a tweet from Kendrick Lamar, from seven years ago, that talked about men's unwillingness to give Minaj credit. "This is so telling. And scary," she wrote. "I'd have to wear some baggy pants n timbs for men to openly give props."
"Putting ppl in the same sentence as me after my 10 years of consistent winning," she wrote. "What are you teaching THEM? They'd never do this to a man."
In the clip, Russ gave Minaj credit for influencing artists not only in rap but beyond the industry. He also said she has the best verse on "Monster," with Jay Z and Kanye West, which is accurate. Plus, Beyoncé says she's the queen of rap.
It's about time Minaj, and all female artists for that matter, start getting the respect they deserve.