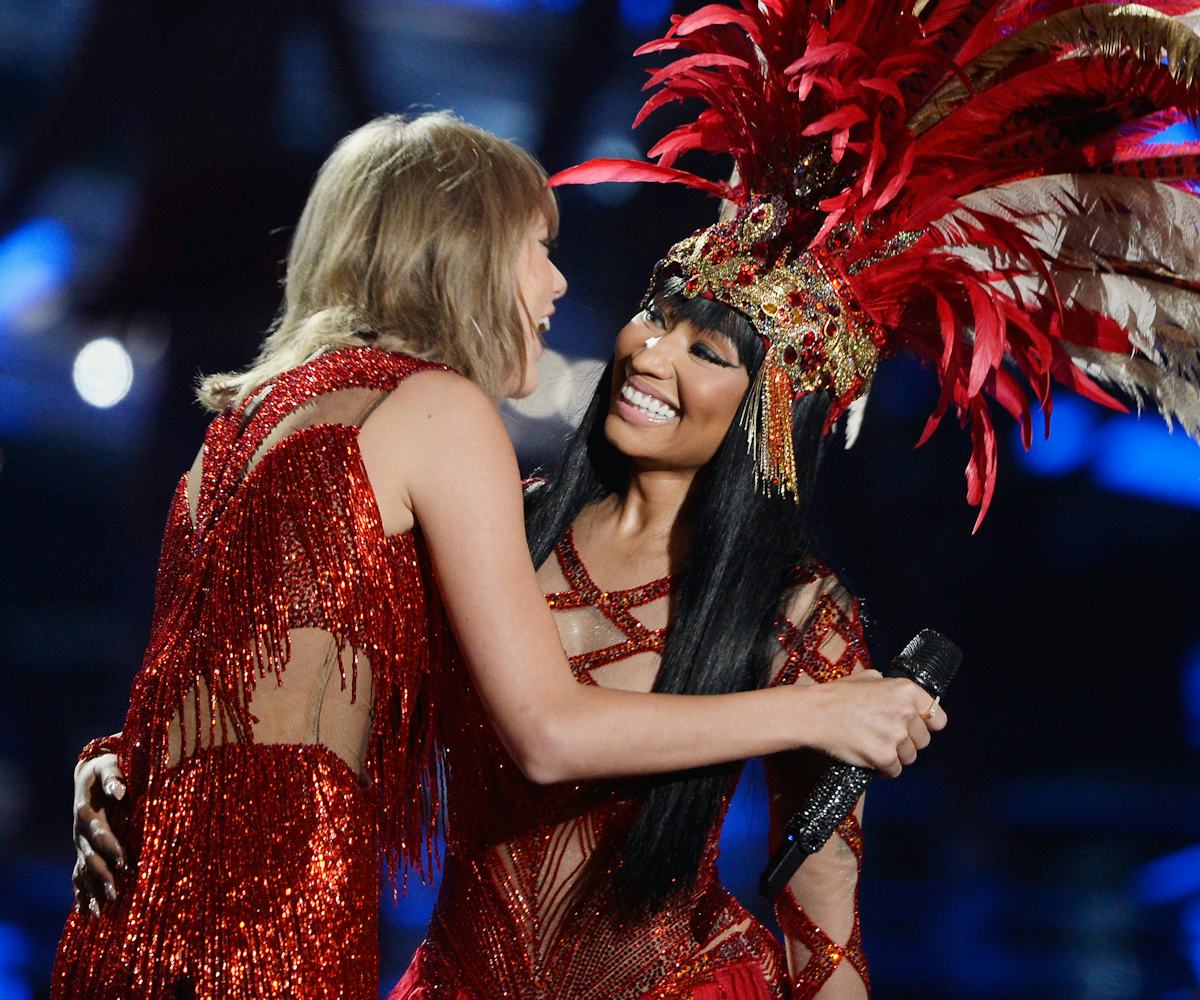 Photo via Kevork Djansezian / Getty Images
taylor swift and nicki minaj just made up in a surprise vma duet
After inserting herself into the center of Nicki Minaj's VMAs rant, Taylor Swift was quick to apologize and say that if she won the Video of the Award, Minaj would be more than welcome on stage with her. But as Queen Nicki opened up the awards show with a fierce performance of "Trini Dem Girls," and it seems that Tay was the one who was welcomed on Nicki's stage.
The two dueted wearing matching red outfits, completing the final step for girl gang immersion. With a closing chorus of "Bad Blood," Minaj and Swift proved that all was well in their relationship, that women in entertainment don't have to be pitted against each other, and that Tay didn't need the 1989 tour to give us the Nicki-Taylor duet we've been craving all along.
And yet, as the excitment of their newly iconic VMAs moment has passed, we are left with so many questions. Will there ever be a Katy Perry-TSwift make-up duet? Will Tay pull the entire audience onstage for her inevitable VMAs victory? Will Miley change her mind about Nicki Minaj's VMA comments? This is the VMAs—and anything could happen.