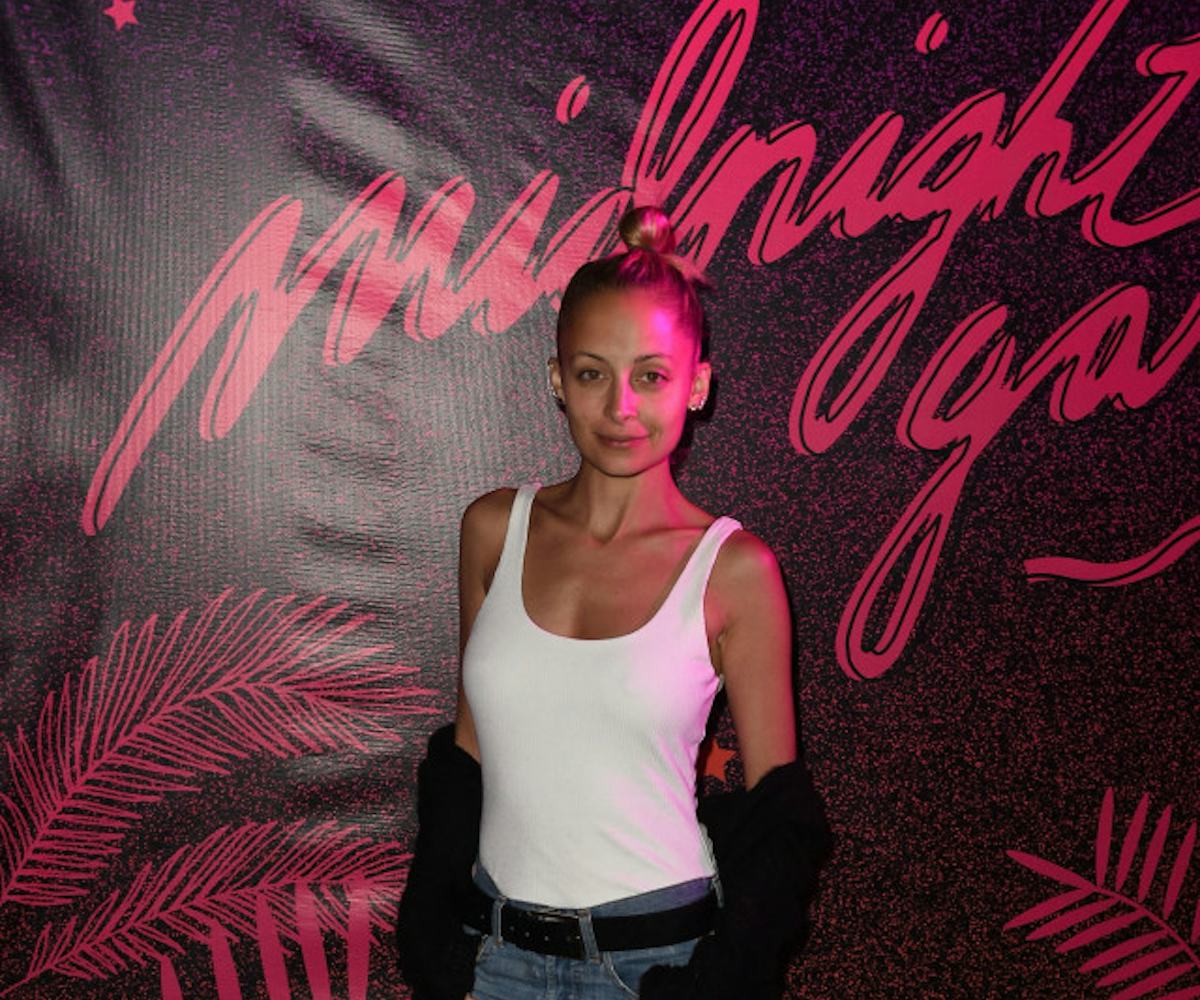 Photo by Jonathan Leibson & Joshua Blanchard for Getty.
Nicole Richie Tells Us How To Nail Festival Fashion
We spoke to the eternal festival style queen
Looking at festival season coverage, there's an almost equal number of articles dedicated to the fashion as is there is to the performances and musicians themselves. In fact, festival fashion has become a category in its own right and a term that mega-retailers, ranging from H&M to ASOS and Free People, liberally use to attract customers in search of a street style photograph-worthy look on their way to one of the 100-plus festivals happening annually. Before festival-goers stalked street style posts on fashion websites and browsed Pinterest boards to find inspiration beyond the basic flower crown, chokers, and fringe everything, they looked to the undisputed Festival It Girls, among whom the reigning queen of style was, and still is, Nicole Richie.
A poster girl for the type of cool fashion sense that made festival fashion a thing in the first place, Richie has always looked effortless and up-to-the-minute on the festival grounds, sparking a chain reaction in which everything she wears instantly became a trend. A many time attendant of Coachella and a California native, Richie admits to loving the festival for its laid-back atmosphere. "Coachella captures the essence of California, it's a place where someone can really express themselves," said Richie when we caught up with her at the Pre-Chella party for Project September. "I love the carefree attitude and, of course, the music."
On the board of advisors for Project September, Richie also curates a page on the visual shopping platform—a place where fans can go, to shop the exact looks that the House of Harlow 1960 designer wears in real life, including ones she wore during this year's Coachella. "The fact that I can show my followers what I am wearing, what inspires me, and where they can buy it is such a cool feature and makes so much sense," says Richie. "Right now, my favorite items are the House of Harlow 1960 Tanta Crosshatch Pendant and Leslie Maxi Dress. For my House of Harlow 1960 collection, I always try to incorporate polished, versatile looks that you can wear day to night on the weekends or to a meeting."
During this Coachella circuit, the Candidly Nicole star was spotted in quirky sunglasses, her signature style of easy, breezy dresses, and cutoffs paired with body-conscious bodysuits. "I wear what I love. It is important to mix the old with the new and the high with the low. Comfort is key and layers are important," she says. "I am keen on layers, a cross-body bag, and comfortable shoes. The desert can get pretty chilly at night so I always bring a shawl or a sweater." Richie's other tip for nailing festival fashion is: "Don't be afraid to mix prints and textures."
In addition to attending Coachella for the performances and music, Richie—who likes "to mix the old with the new, but I'll always be partial to early '90s rap and R&B"—said she was looking forward to hosting a brunch with Revolve to celebrate her latest collection and "having a great time with my girlfriends" during Coachella. We got a firsthand chance to see Richie enjoying herself when she stopped by NYLON's very own Midnight Garden Party, where she showed up rocking a perfectly symmetrical top knot and glowing skin that's typically unknown to anyone who's spent a day on the sun-soaked music festival's grounds.
"I usually stick with a fairly simple beauty regimen—less is more! I am constantly making sure that I am drinking lots of water and my skin is hydrated. I never leave the house without sunblock and keep my face covered when I am in in the sun. Healthy skin is key," says Richie of both her festival and day-to-day beauty routine.
We are taking notes as we prepare for Hangout Music Festival and Governors Ball.