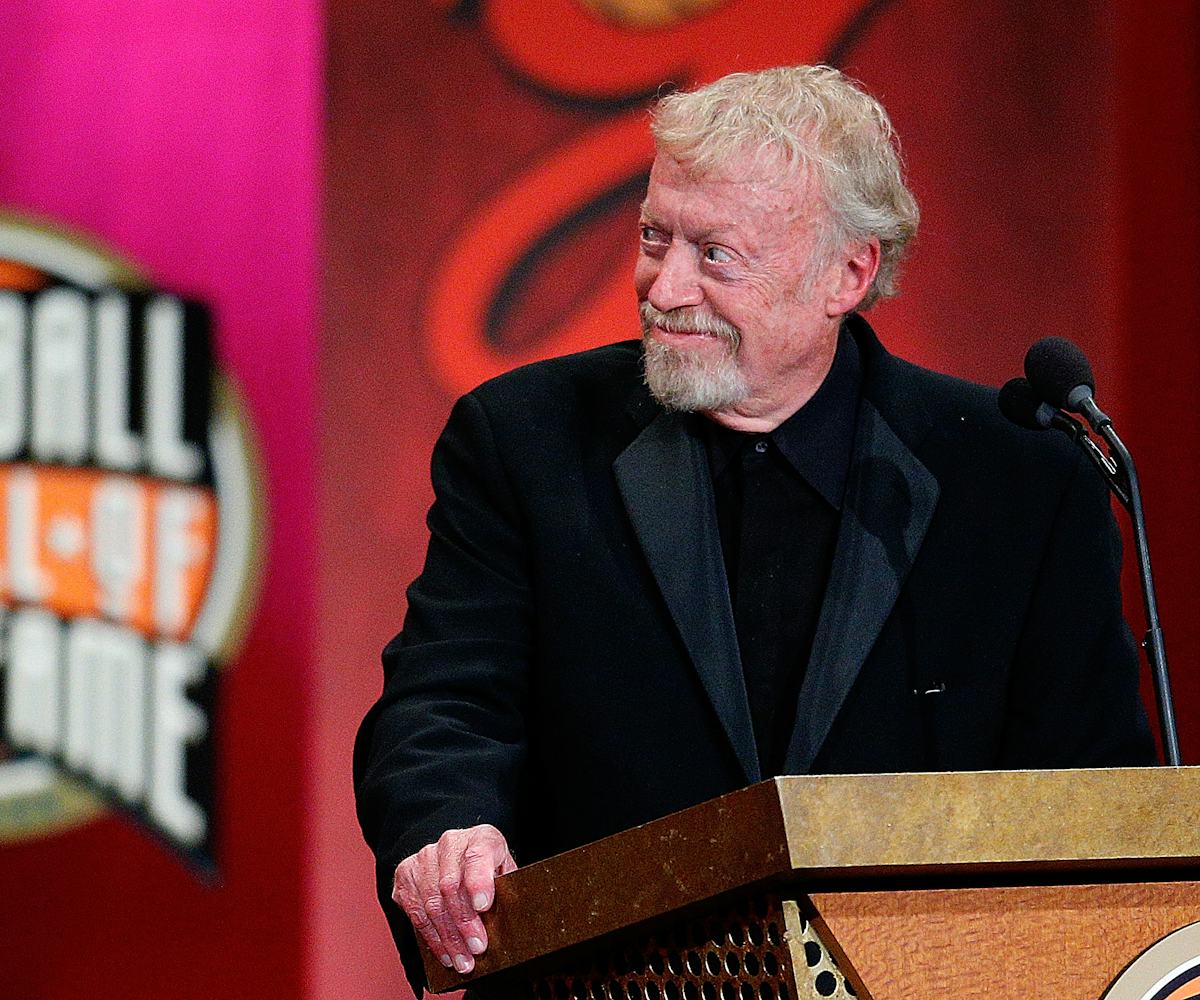 photo by jim Rogash/getty images
bombshell: nike founder phil knight resigns chairmanship
the man who made the swoosh a global superpower walks away
Maybe we should have had our ear to the ground on this one, but today history snuck up on us. Phil Knight, the co-founder and leading visionary behind Nike from its inception, has announced that he will leave his post as the brand's chairman come 2016.
While a press release from Nike states that Knight, "will continue to be actively involved with Nike well beyond the time he steps aside as Chairman," it also announces that he will be putting his controlling shares of the multinational in a LLC with its own board of governors. Essentially, Nike and Knight—77 years old and worth approximately $21.4 billion—have created a structure that allows him to benefit from his investment in the company while releasing day-to-day control after a 50-year tenure. 
Whether the change is due to pressure from the board or Knight simply wanting to move on (his age may be a factor) is not clear at this time. With Nike continuing to expand its global apparel and athletic equipment empire at a steady rate however, it's unlikely that Knight has been forcibly removed due to business failures.
As Forbes states, Knight's stewardship of Nike is, "one of the greatest success stories in the history of North American business." Starting off selling running shoes featuring a sole made with a waffle iron, Knight and his co-founders cultivated a company that once operated out of the back of his car into a premiere lifestyle brand whose cultural impact cannot easily be overestimated. 
While the company itself is worth over $71 billion, the brand's advertising, aesthetic, and spirit—much of it inspired by avid athlete and lifestyle evangelist Knight—have changed how people shop, exercise, dress, and sell products in uncountable ways (as sneakerheads, health goths, and commerical creative directors can attest). It has also helped make athletes like Michael Jordan and Tiger Woods into global brands themselves. If Nike has successfully positioned itself as more of a movement than a company, then Knight was its spiritual leader.
Already, Knight and the board seem to have chosen successor, but as someone who helped alter fashion, style, culture, commerce, and both pro and amateur sports, Knight has no replacement.