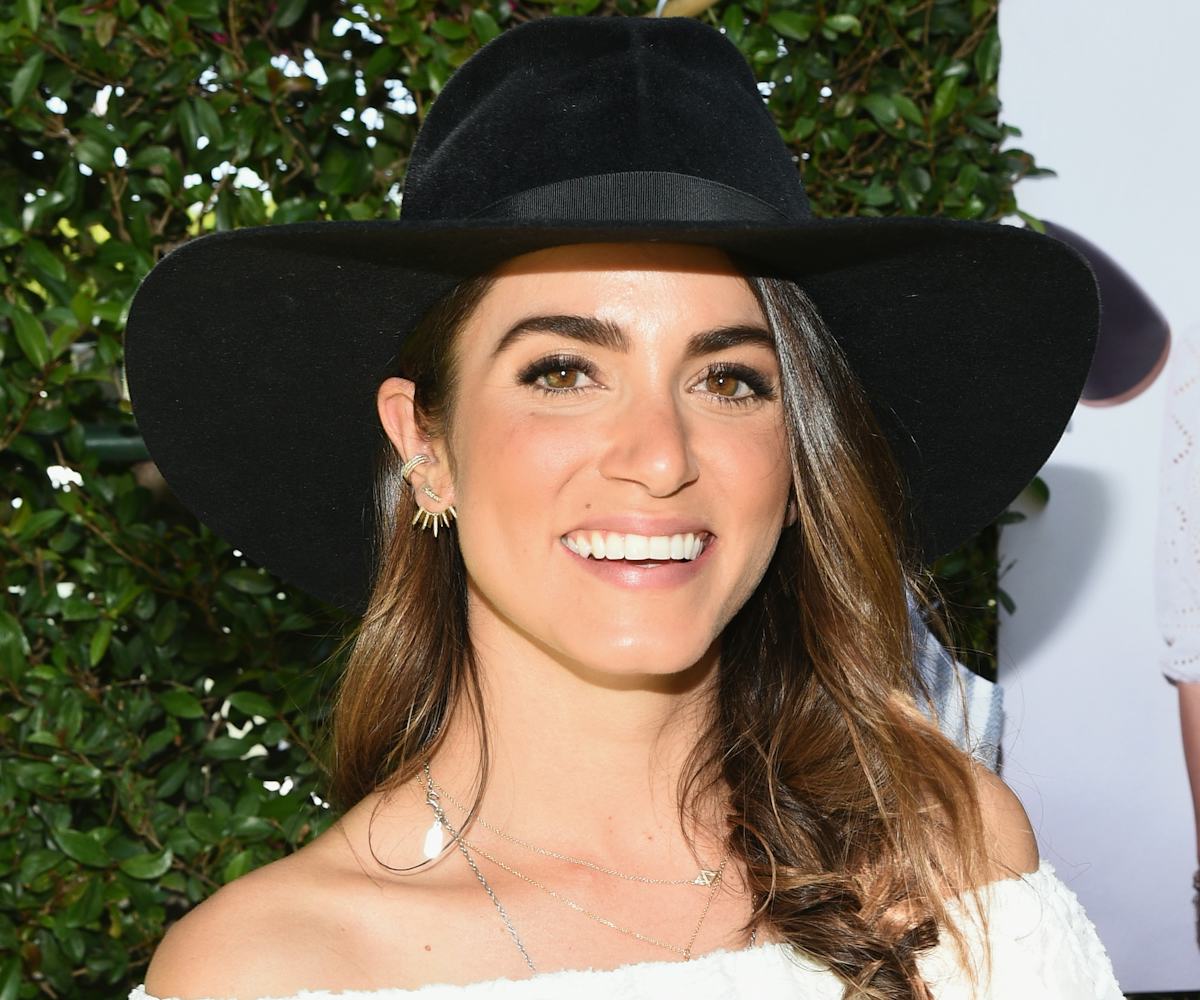 photo by michael buckner / getty images
get a closer look at nikki reed's wedding dress
designed by claire pettibone
All photos of Ian Somerhalder and Nikki Reed's recent wedding looked like something out of a fairytale, but there was one element that truly looked like it came straight from a Pinterest board–Nikki Reed's lacy, boho-inspired dress. With the internet hankering to know the details behind the frock and how it came to be the dress for Reed, the designer, Claire Pettibone, spoke to People about the dress fittings and how Ian Somerhalder played a part in its design.
Pettibone told People that her "design aesthetic was a great fit for the vibe Nikki wanted for her wedding day with Ian: a little boho, romantic and timeless, with a sexy [twist]." The designer also revealed the way Reed kept Somerhalder's preferences in mind, revealing that "Nikki really kept Ian in mind as we chose her gown, and she knew he would love the low, sexy back of this dress."
In the midst of several fittings and what could be, for many to-be-brides, a stressful time, Reed was the furthest thing from a bridezilla, according to Pettibone, who said, "Nikki was always laughing and relaxed at her fittings. She was actually one of the easiest, most non-stressed brides I've designed for!"
Head over to People for a closer look.