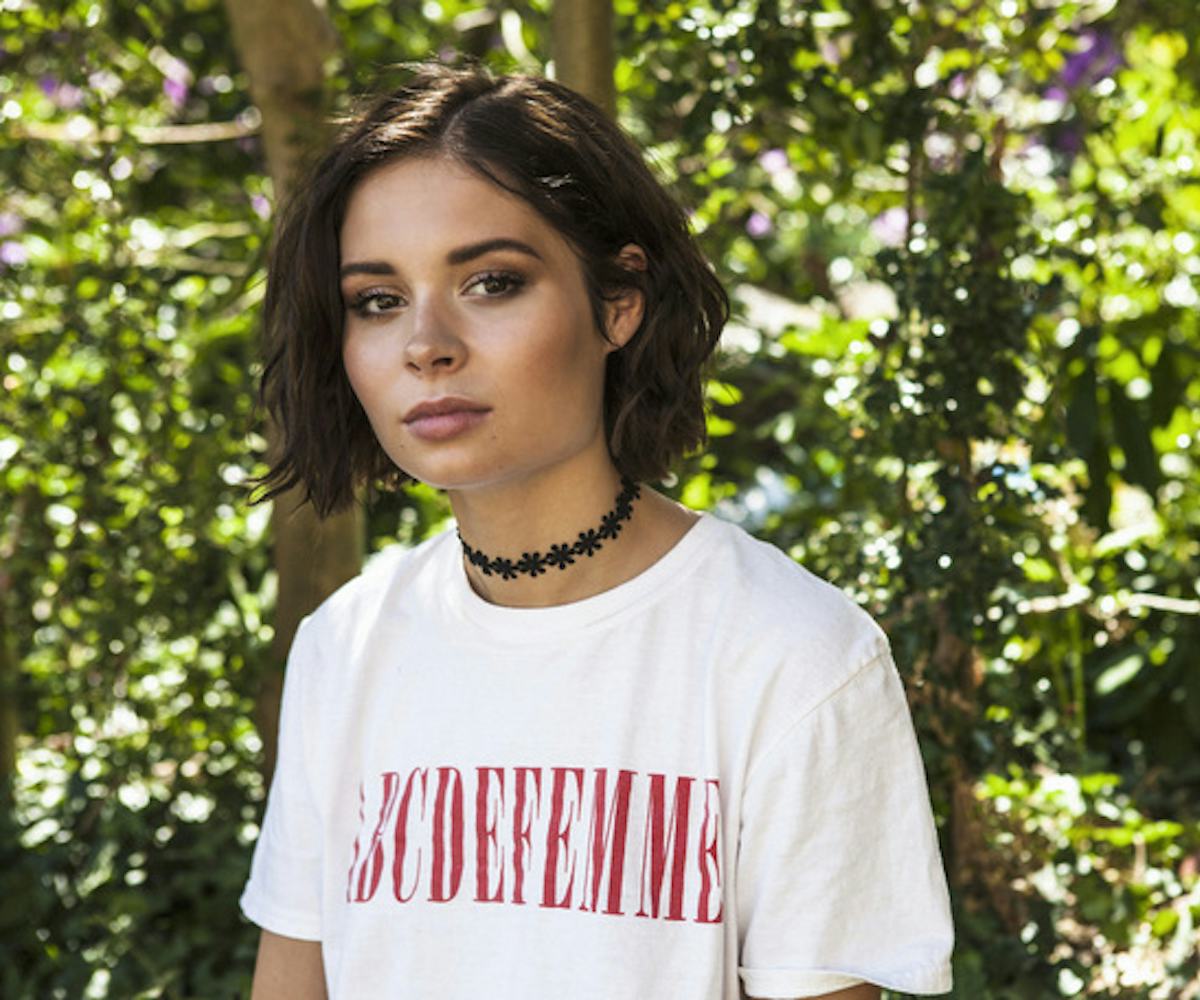 Photo by Alex Lake
Nina Nesbitt Embraces Growing Up In New Music Video
Growing up is a flash of light. One minute, you're living that life full of youthful abandon and infinite feelings, and the next, you're faced with adult problems that require adult solutions. Your past is suddenly something to long for. Questions like "Did I live in the moment enough?" can be arresting, but goals and dreams aren't achieved strictly by nostalgia and doubt; they're won through drive and the willpower to live in the moment now.
Nina Nesbitt's latest single, "The Moments I'm Missing," finds her reflecting on how she got to where she is today. Through the song, we come to understand how her memories of fake IDs and first loves all became the building blocks for her future. They may be the moments she misses, but she's keenly aware her missing them means they did her some good. She's stronger now, more aware and in tune with herself. She's signed and making music that's deeply personal but undeniably relatable.
Nesbitt tells us the song itself is a way of recollecting the memories. "I think our generation, in particular, lives such fast-paced lives it's hard to appreciate the moment at the time it happens," she says. With backdrops of homemade movies, Nesbitt brings us into who she was, so we can understand who she is today. "I felt like I was trapped in my own childhood," she says. "It was very nostalgic." That vulnerability is something to celebrate. Watch, below.