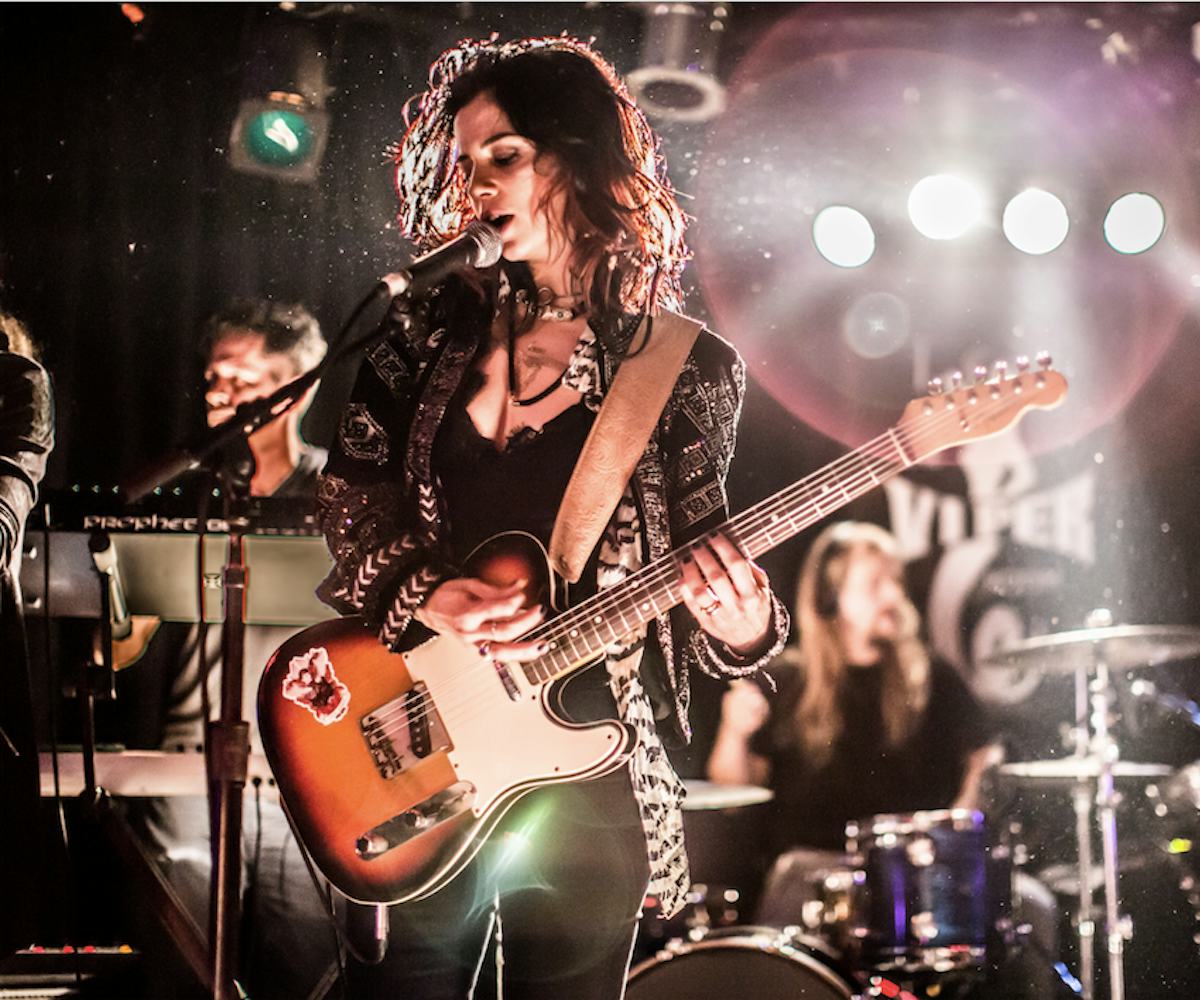 Israeli Singer Ninet Walks Us Through Her New Album
Listen to 'Paper Parachute' exclusively here
The name Ninet Tayeb might not ring any bells stateside just yet, but the singer is kind of a big deal in Israel. She's the winner of Israel's
American Idol,
her debut album went platinum in a day and included five No. 1 singles, and she has a television series based on her life that she also starred in. She's basically the Hayley Williams of her home country.
Now, the singer is releasing her fifth album,
Paper Parachute
, which, she says, she wrote to help listeners—and also herself—feel less alienated. "
Paper Parachute
was written in order to help me feel not so lonely in this world," she tells us. "It doesn't matter who you're with or how many people you're surrounded by, I want you and you and you to listen to this album and know that you are not alone on planet Earth."
The rock influence behind the short, nine-track project is obvious. But, for every head bopper, there is a slower track that puts Ninet's Lana Del Rey-esque breathy old-school vocals at the forefront. The combination strikes a great balance which will leave you hooked all the way through the album.
Listen to
Paper Parachute
exclusively, below, and read ahead to see what Ninet had to say about each track.
"Paper Parachute"
This song reflected a specific moment in my life where I felt like no matter what choices I made, I was going to fall and that it was going to be devastating. Like you're falling out of the sky with a parachute—a paper parachute. 
"Child"
Sometimes I feel I need to shut out the world around me. A good place to hide is my tree house inside of my imagination... until I build a real one, on a high tree.
"Superstar"
Did someone ever break your heart? Of course. Turn this one up and dance the pain away. Let him believe he is a superstar. You know the truth, and that's the real power.
"Subservient"
Sex. Masters. Hard. Bold. 
"Elinor"
I was visiting teenagers in a mental hospital, and there was this girl with beautiful big eyes staring at me. She was so sweet. She started to talk to me and had a wonderful sense of humor, and all I wanted to do was take her out of there and hold her tight. I didn't, because I couldn't. So I wrote a song about it. 
"Vague"
My husband [the producer of this album] wrote this one. It's about being in a relationship where you want everything to just stay vague as the path you're both walking on is getting more and more complicated. The more you know, the more you lose. 
"Temporary Satisfaction"
When you experience happiness, you don't want it to end. It's really about that short moment in time when you're willing to pay darkness in exchange for that pure moment of happiness where you just don't give a fuck about anything.
"Ocean"
What would you do for true love? How far can you go? Would you walk through fire? Would you walk toward a massive wave? Love against all odds is my favorite kind of love.