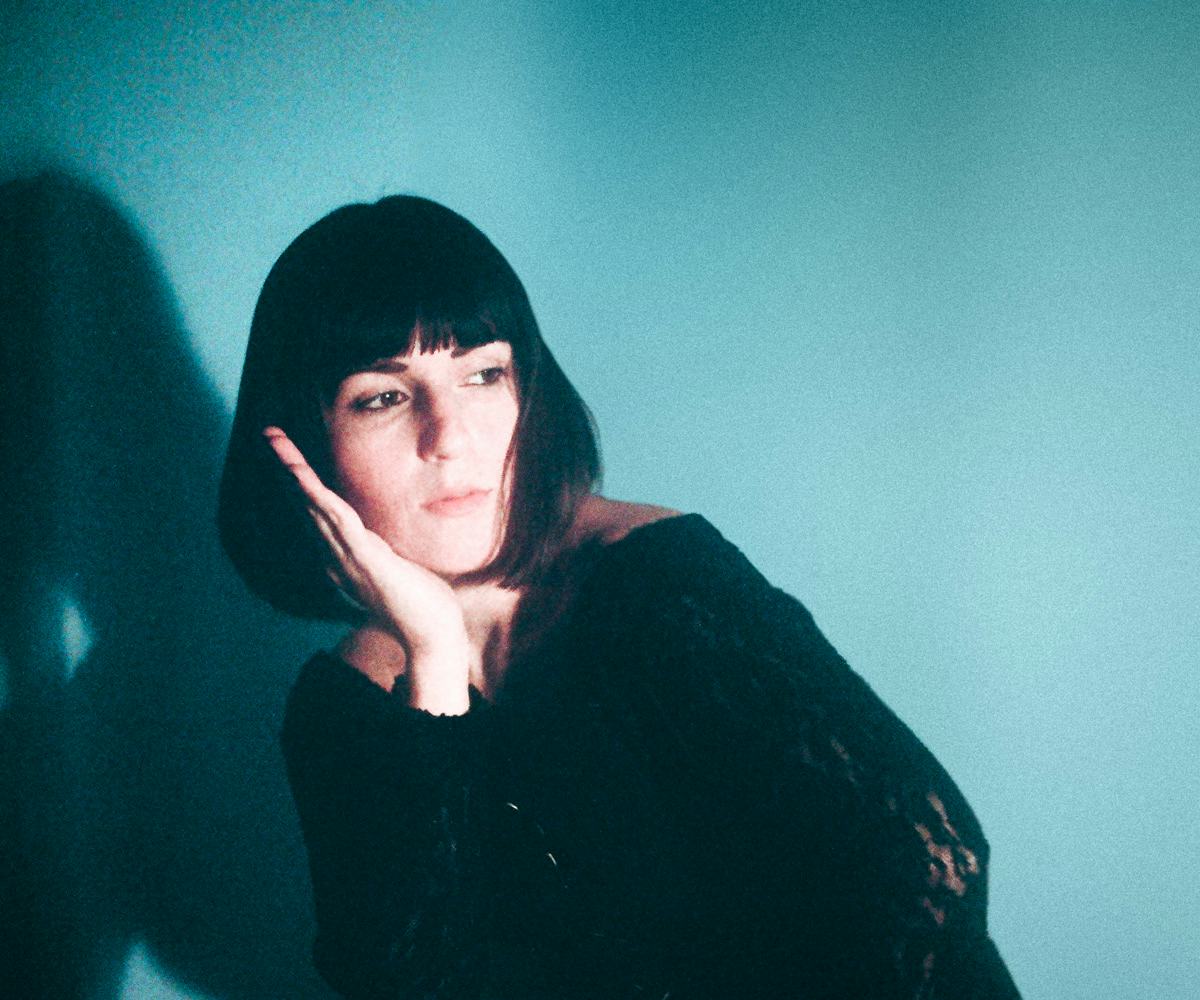 Photo courtesy of Nite Jewel
Nite Jewel Chooses Her Ten Most Influential Albums
On the record with the fiercely independent synth-pop artist
It's been four years since Ramona Gonzalez made waves with One Second of Love, her sophomore album as the synth-pop performer Nite Jewel. The record, released on Secretly Canadian, was her official induction into the music industry after releasing her debut album on her own label, Gloriette. But even back then, she seemed skeptical of the machinery behind selling records through a label, and was way more invested in, you know, making music.
Now, Gonzalez is back with Liquid Cool, a self-produced album, that, according to her, "explores the theme of aloneness in a crowded and disconnected world" and that she literally recorded inside a closet. "I put all my gear—including my eight-track—in a walk-in closet," she says. "I had left my label and was back in my element. I felt like I had found my identity again." Gonzalez did, in fact, leave Secretly Canadian and returned to her roots of fiercely independent music-making. Liquid Cool, out today, will once again be released on Gloriette, and its first single, "Boo Hoo," is a showcase for the kind of artful, '80s-influenced electro-pop that she's mastered.
Here, Gonzalez, a devoted music buff, runs through the records that have influenced her the most. 
Ariel Pink, House Arrest
Endless hits! This record completely changed the way I looked at music and inspired me to start recording on my own. I can't say that I have ever gotten close to the kind of musical genius on here, but always something to aspire to and fawn over.
J Dilla, Donuts
This record was big for me when it came time to start producing my own songs. It taught me a lot about drawing from obscure samples, doing genre mash-ups, and recreating something modern out of something old. Also undeniable is J Dilla's unique sense of behind-the-beat rhythm that greatly influenced my own.
The Click, Game Related
In the Bay Area, where I grew up, this record was huge. In '95, everywhere you went, the single "Hurricane" was blasting from cars. The beats, the G-funk basslines, and E-40's unbelievable flow formed the basis for my sense of minimal, broken-down funk. 
Kraftwerk, Computer World
A perfect album. This record influenced the way I use synthesizers to create sounds that have an analog, tactile feel you can only get from hardware. Also important is the minimalism, the drum programming, and the conceptualism in the way this record deals with the nature of our relationship to technology.
Julie Ruin, Julie Ruin
Kathleen Hanna completely blew my mind on this record. I loved the sound of it, the production, the minimalism, and her voice. Perfect little pop songs, but with dark, philosophical intensity.
TLC, CrazySexyCool
I was super into a lot of the R&B girl groups that came out of the '90s, but TLC was by far my favorite. Cool, tomboyish, and musically sophisticated, I came to idolize each member at different times for different reasons. This album has so many hits that all pay tribute to things I love, like '70s soul, new jack swing, G-funk, and Prince. And the music videos were tops.
My Bloody Valentine, Loveless
A record that to me perfectly balances heavy instrumentation, atmospherics, and vocals. the vocals are so beautifully quiet that they become almost telepathically loud. That musical choice greatly influenced the way I approached my vocals when I first began recording.
Miles Davis, Kind of Blue
I studied jazz as a kid, and this was the first record that allowed me to access the genre in a personal way. "All Blues" was the first jazz song I learned to play on the piano as a kid, so naturally I became obsessed with the harmonic structure of it and the melodies, and later, the album as a whole.
Janet Jackson, Janet.
Iconic record. Not only the cover (duh), but the new sultry Janet style. Hit after hit, I couldn't get enough of this record. And the music videos too I became obsessed with, waiting for MTV to play my favorite ones. Janet on this record definitely became one of my biggest vocal influences.
The Velvet Underground, The Velvet Underground & Nico
A huge influence on me as far as pop structures and arrangements, lyrical irony, musical production, and general attitude and ethos.