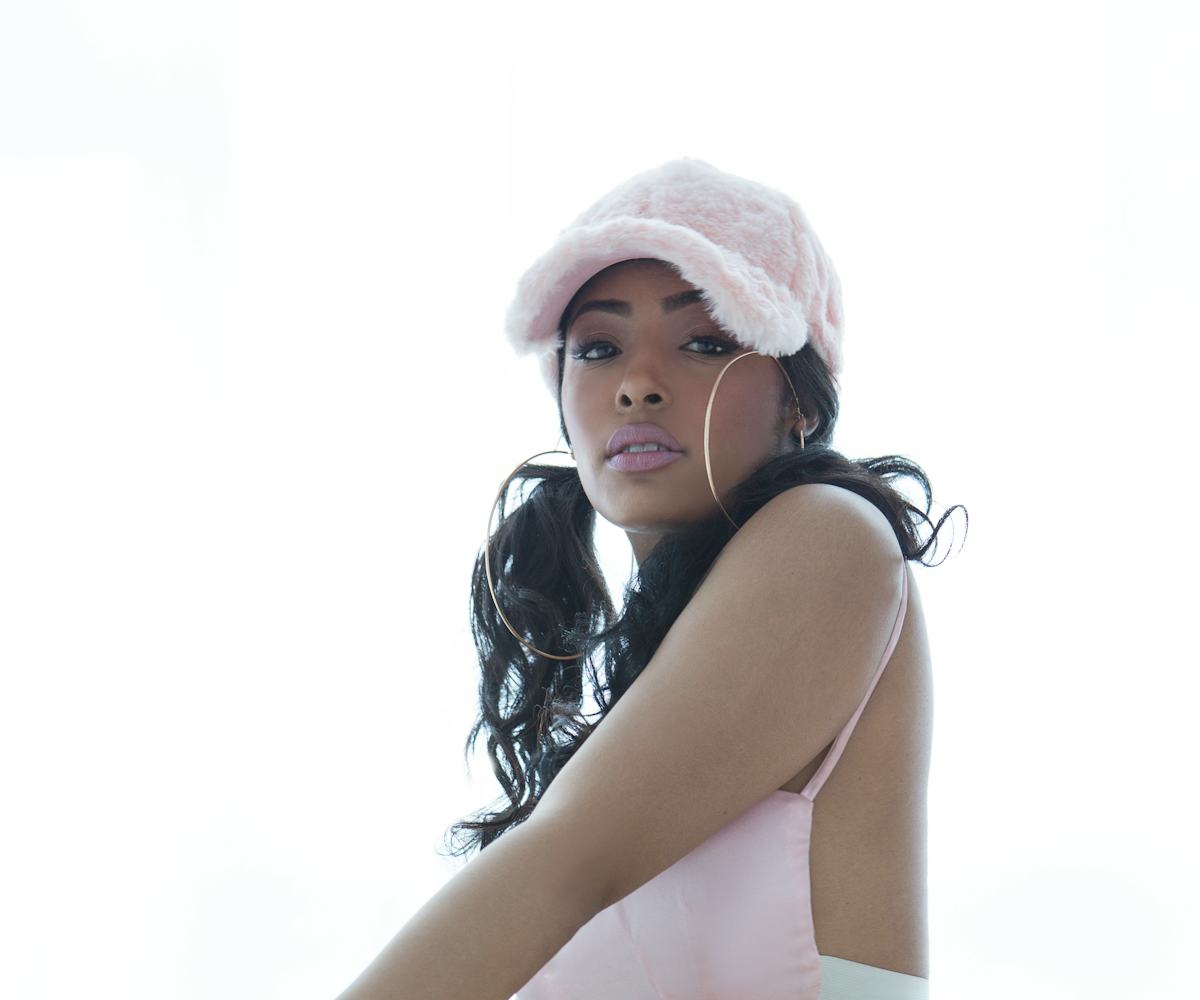 Robert Adam Mayer
Nitty Scott's "BBYGRL" Will Be Your New Feminist Anthem
If you're looking for a fiery summertime anthem that will empower you to fight the patriarchy, Nitty Scott's "BBYGRL" is the femme track for you. The Afro-Latina artist and poet recorded this angsty single a year ago, as a modern rap interpretation of the '90s No Doubt's hit "Just A Girl," as well as a response to the patriarchal pigeonholing of women.
"I think it's an ode to our many moods and layers. I've got my own identities—a Black and Latina zen bruja, bisexual with both masculine and feminine energy—but it's really about creating a world where we can just be the multidimensional beings we are," says the New York native. "Plus I've been missing those girl power vibes the '90s gave us!"
"BBYGRL" is a track fans can enjoy while waiting for Scott's upcoming album, Creature!, set to release in July. According to Scott, the album's sound is a mix of "piña coladas in the concrete jungle, island roots on city stoops, and the story of Negrita in wonderland."
But what separates this track from many other great girl power anthems is that it tackles crucial issues in feminism today, such as intersectionality and rape culture. The track also features lines from Milk & Honey author, Rupi Kaur, which Scott cites as "sentiments that helped me to heal and confront the complex issues within and around myself." 
Fight the power and stream the track, below.