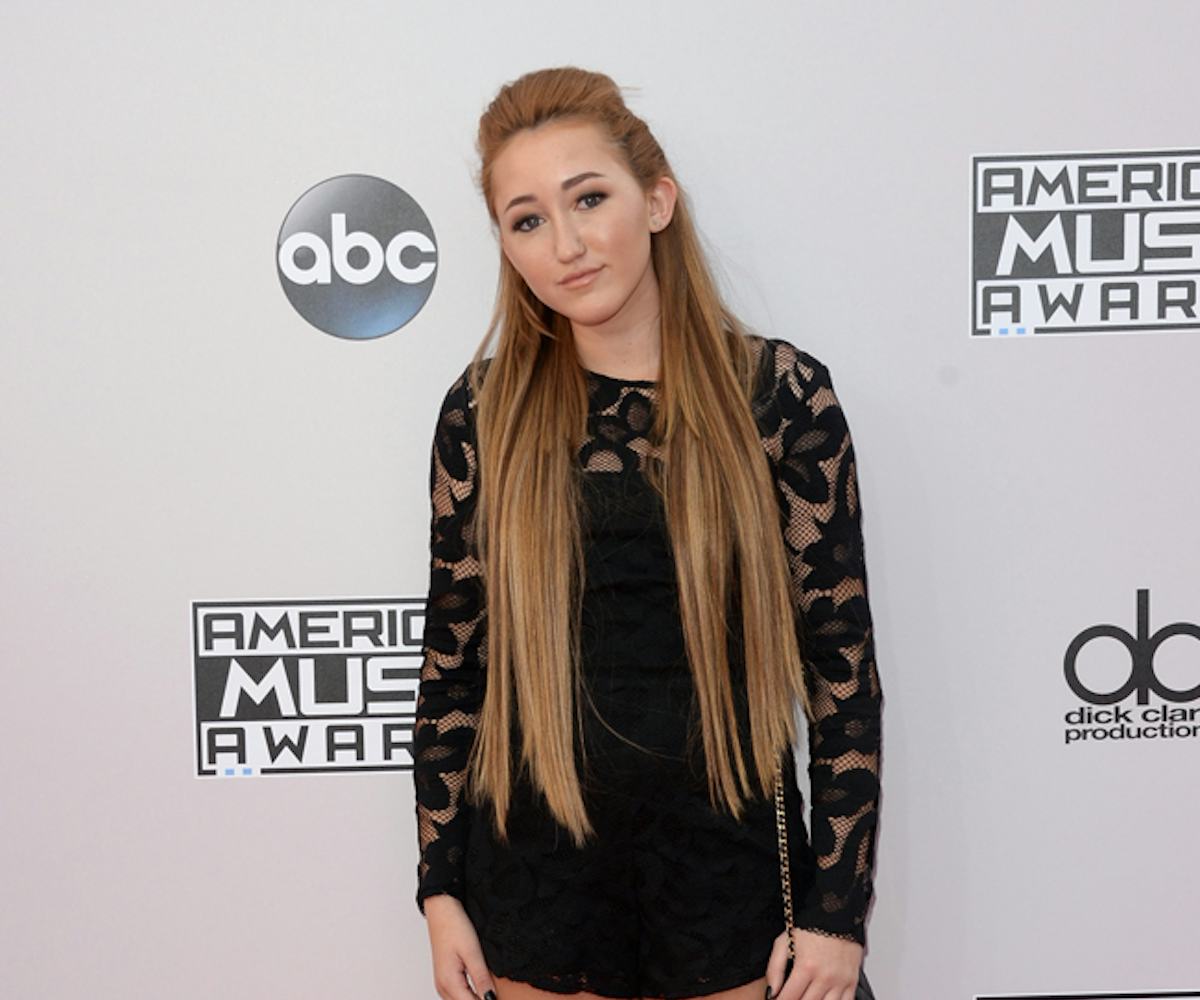 jason merritt/getty images
noah cyrus is a splitting image of her big sis
a teeny-weenie baby miley
Here's a concept that will never cease to be mind-blowing*: Genetics. The feeling of seeing one familiar face transposed in a younger (or older) form on another person's body is kind of surreal and always surprising. Noah and her big sis Miley have always been close—in fact, all those Cyruses (Cyrii?) are pretty tight—but looking at Noah at tonight's AMA's is like looking at the resuscitation Hannah Montana, except with a heavier dose of hair extensions. Those eyes, that round, girlish face, and the facial expression that suggests the two of you are in on some joke no one else gets. Wonder what it is like to know exactly what you are going to look like in, oh, seven years. 
jason merritt/getty images and frazer harrison/getty images
*Also, we understand that genetics is not really a mind-blowing concept, but this author has no biological siblings, and as such, is endlessly fascinated when people look so similar.