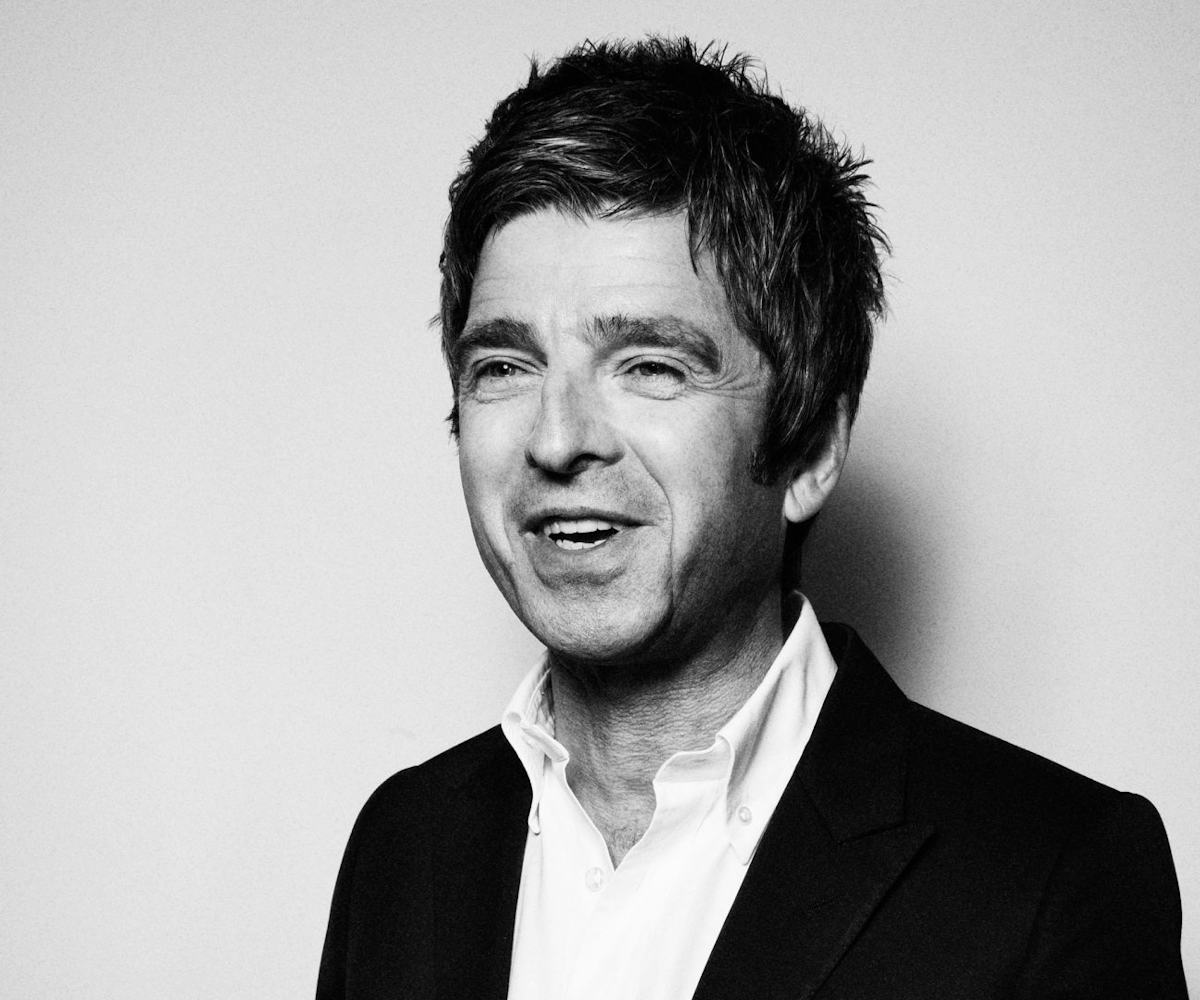 Photo by Simon Emmett courtesy of Esquire
Noel Gallagher Has Some Iffy Thoughts On Adele And Ellie Goulding
Over the last two decades, Noel Gallagher interviews have been the holy grail of rock journalism. You can always count on the former Oasis songwriter to share his uncensored opinions in the crankiest and most British way imaginable. 
Gallagher was at it again in a recent interview with Esquire, where he admitted that he loves giving interviews because "I get to be a gobshite, and I get to do that thing: to be the last of a dying breed."
What's a gobshite, you ask? Well, it's pretty much this:
Does anybody give a fuck about what any of these current pop stars are up to? Who gives a shit what fucking One Direction do? Cocksuckers, all of them in rehab by the time they're 30. Who gives a shit what Ellie Goulding is up to? Really? Adele, what? Blows my fucking mind. It blows my fucking mind. Nobody cares! Fame's wasted on them, with their fucking in-ear monitors and their electronic cigarettes. And their fragrances that they're bringing out for Christmas. You fucking dicks.
Gallagher is wrong—people do care, and there's nothing wrong with that—but you have to admire his candor. And he did have love for one similarly controversial pop star. "Bar Kanye. You watch him on the MTV Awards and you think, "You can fucking stay, you're alright."  
Can't argue with that.