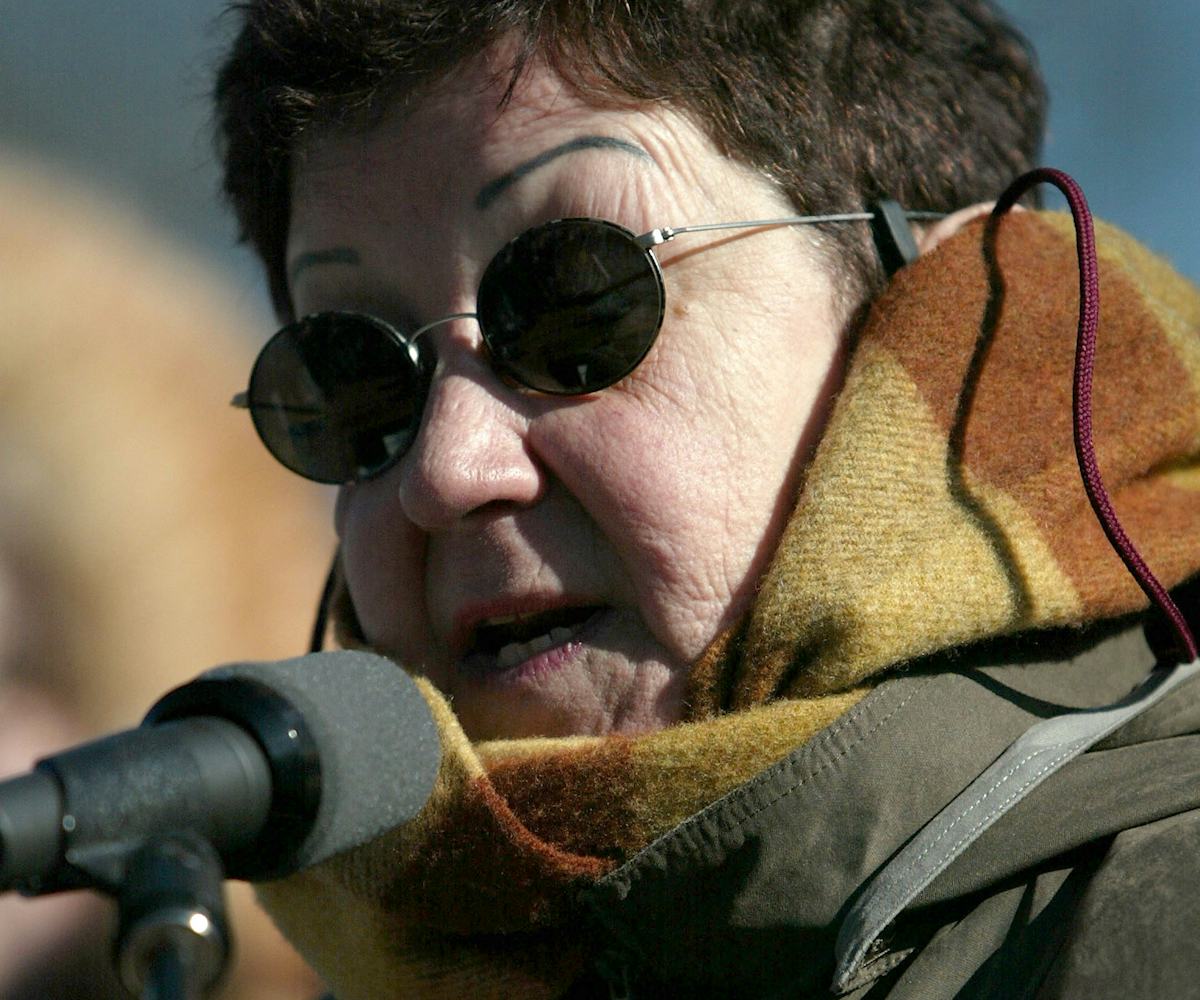 Photo by Travis Lindquist/Getty Images
Norma McCorvey, Jane Roe Of Roe V. Wade, Passes Away
The woman at the center of the United States' most important court decision about abortion has passed away
Norma McCorvey, better known by her pseudonym Jane Roe which was used during the historical Roe v. Wade Supreme Court case, has passed away from heart failure. Back in 1973, McCorvey found herself at the center of a debate about women's reproductive rights that continues to this day.
McCorvey had attempted to receive an abortion in 1969. At the time, she had claimed that she had been raped but could not provide the appropriate documentation from police to allow her to lawfully terminate the pregnancy. She eventually filed suit against Dallas County District Attorney Henry Wade, but ultimately had the child before the court could come to any conclusion. The baby was eventually given up for adoption and remains unidentified to this day.
Years after the landmark decision from the Supreme Court, which decided that the constitutional right to privacy implies a limited (but still legally protected) right to abortion, McCorvey became an important figure in the pro-abortion rights movement. Later in life, she would be born again as an evangelical Christian and reverse her political stance on the issue. "The holocaust against the unborn is the greatest sin [women] could ever do or even ever participate in," she went on to say.
"Neither side was ever willing to accept her for who she was," said Pulitzer Prize-winning historian David J. Garrow and author of the book Liberty and Sexuality: The Right to Privacy and the Making of Roe v. Wade.
According to Reuters, McCorvey died at an assisted living home in Katy, Texas, earlier this morning. The death was confirmed by Joshua Prager, a journalist writing about the monumental court decision.