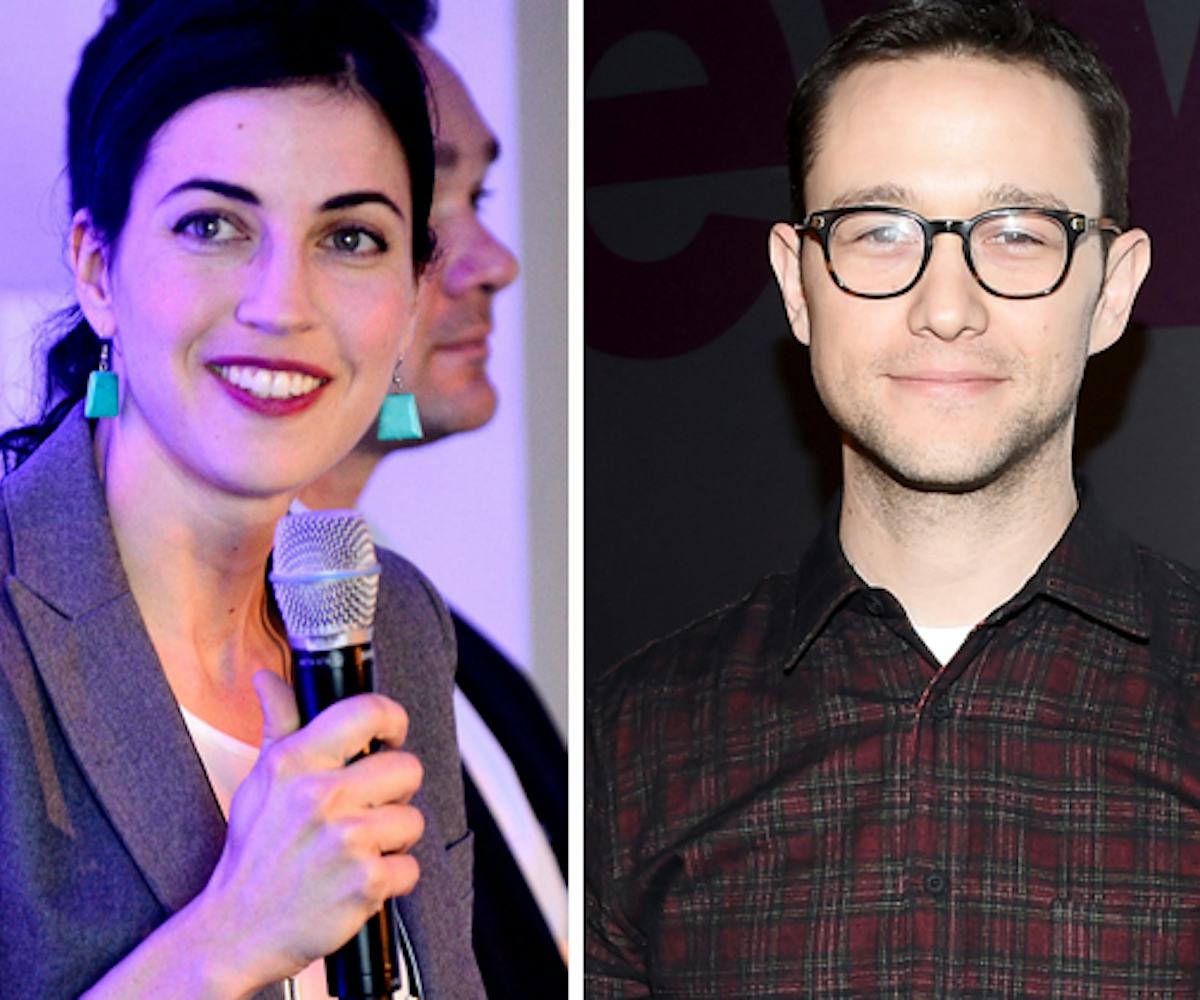 Photo via Getty Images
17 rad people in relationships with celebs
joseph gordon-levitt isn't the only one
When news broken that Joseph Gordon-Levitt married Tasha McCauley, the super-impressive trilingual co-founder of a NASA robotics company, our collective conclusion was that JGL is officially a trophy husband—Tasha's pretty-to-look-at reward for being such an accomplished badass. Yeah, she's a non-celeb, but that doesn't quite make her normal, in an accomplishing-things-on-an-ordinary-timeline sort of way. Quite the opposite: She's brilliant, hardworking, ambitious, and a pioneer in her field. 
JGL isn't the only movie star attracted to non-famous people with incredible accomplishments. Click through the gallery to see the extraordinary guys and gals who landed Hollywood partners.
more couples, this way:
12 of the goofiest celebrity couples, ever
the game of thrones' power-couples, ranked
11 celebrity couples you didn't know about
Christine Marinoni is a special advisor for community partnerships in the NYC Department of Education under Mayor de Blasio. She's also married to Cynthia Nixon.
Amal Clooney, wife of George, doesn't just have the best wardrobe ever. She's also an internationally known human rights lawyer. 
Tanya Haden, Jack Black's wife, is an accomplished cellist and musician. She's performed and recorded with bands like Silversun Pickups, Sea Wolf, and The Warlocks. 
Don Gummer, Meryl Streep's husband, is a well-respected sculptor.
Grace Hightower De Niro, wife of Robert, is a philanthropist: She founded Grace Hightower & Coffees of Rwanda, a fair trade coffee company that supports sustainable farming in Rwanda, and is involved with organizations like New York Women's Foundation, the New York Fund For Public Schools, and the International Women's Coffee Alliance. 
Tobey Maguire married Jennifer Meyer, an established jewelry designer. 
Alexi Ashe is also a human rights lawyer and Assistant District Attorney. She's also Seth Meyer's wife and our new hair idol. 
Composer Jeff Richmond has created music for SNL and 30 Rock, amongst many others. He's married to Tina Fey.
Quinn Lundberg uses her degree in International Conflict Resolution to work as VP for Growing Voices, a global nonprofit that she co-founded. She's also pursuing her MA in Public Policy, and is married to Zach Galifianakis.
When Lauren Parsekian and her classmate Molly Thompson were in Pepperdine University, they decided to create a documentary about bullying and a non-profit organization to help prevent it, called The Kind Campaign. Together, they have helped discourage girl-on-girl bullying for six years. Parsekian met her current husband, Aaron Paul, at Coachella.
Susan Downey was the Co-President of Dark Castle Entertainment and Executive Vice President of Production at Silver Pictures before starting her own production company, Team Downey, with her husband, actor Robert Downey Jr..
Scott Campbell is easily one of the most talented tattoo artists at the moment. He's also married to Lake Bell.
As current co-head writer for Jimmy Kimmel Live!, Molly McNearney may be more funny than her husband, Jimmy Kimmel.
A Rhode Island School of Design alum, Eric White is one of the most renowned present-day surrealist and neo-realist artists. After she bought White's paintings, Patricia Arquette and her brother David invited the artist to dinner. Arquette and White soon started dating.
Zoe Buckman, married to David Schwimmer, is a British artist, photographer and producer.
Jerry Seinfeld's wife, Jessica, not only authored two cookbooks, but founded Baby Buggy, the NYC-based charitable organization that provides essential items for families in need.
Joseph Gordon-Levitt married trilinguist (English, Arabic, and Spanish) entrepreneur Tasha McCauley, who co-founded the NASA Research Park robotics company Fellow Robots.