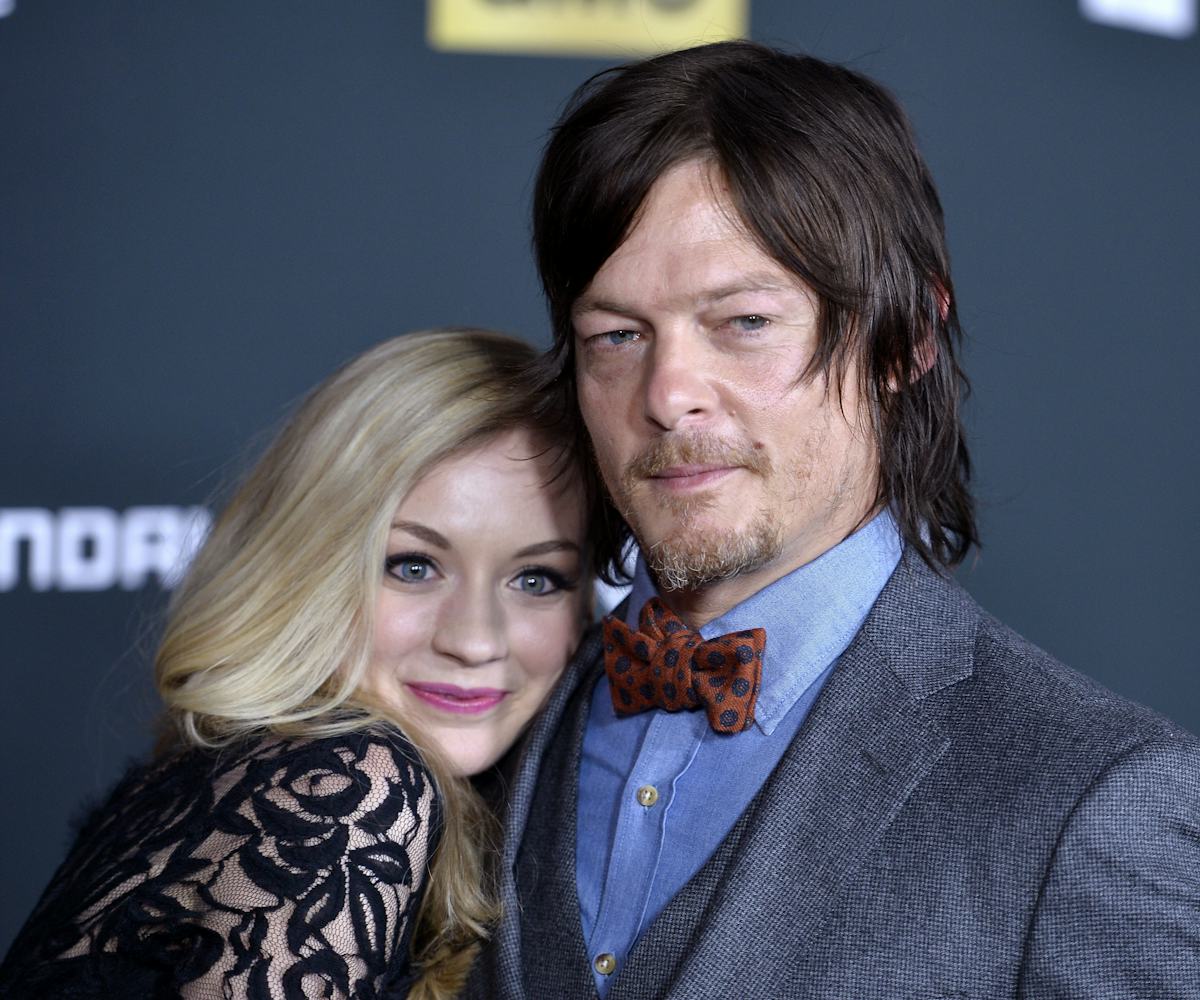 photo by frazer harrison/getty images
norman reedus and emily kinney are dating
former walking dead co-stars find love
UPDATE (6/18/2015 1:31 P.M.): A representative for Norman Reedus denied that he is dating his former Walking Dead co-star Emily Kinney. Reedus also poked fun at the situation and tweeted a photo of him and Arnold Schwarzenegger, saying, "new couple alert."
ORIGINAL POST (6/17/2015 3:15 P.M.): Norman Reedus and Emily Kinney found love in a very hopeless place—in the middle of a zombie apocalypse. And though Kinney's character Beth was killed in 2014, it seems that Reedus couldn't quite let her go that easily.
According to Us Weekly, the two former The Walking Dead co-stars are dating, breaking the hearts of millions of Daryl Dixon fans across the nation. But fans couldn't be unhappy for long because the two of them are so damn cute together. "They had a connection early on in the show, but the romance developed recently," sources told the publication. "They're still pretty guarded about it."
Guarded or not, Reedus was said to have been seen at Kinney's music shows (Kinney is also a singer and, yes, she's really good), very excitedly cheering her on. Back in 2014, when Kinney was killed off the show, she told Us Weekly, "Everyone reached out, though I remember Norman texted me—he's so sweet."
So while death did do these two part, it wasn't enough to prevent a good thing from happening.
(via Us Magazine)
Related Articles:
12 Of The Goofiest Celeb Couples, Ever
14 Celebrities Who Happened To Date Total Bad Asses
11 Celebrity Couples You Didn't Know About