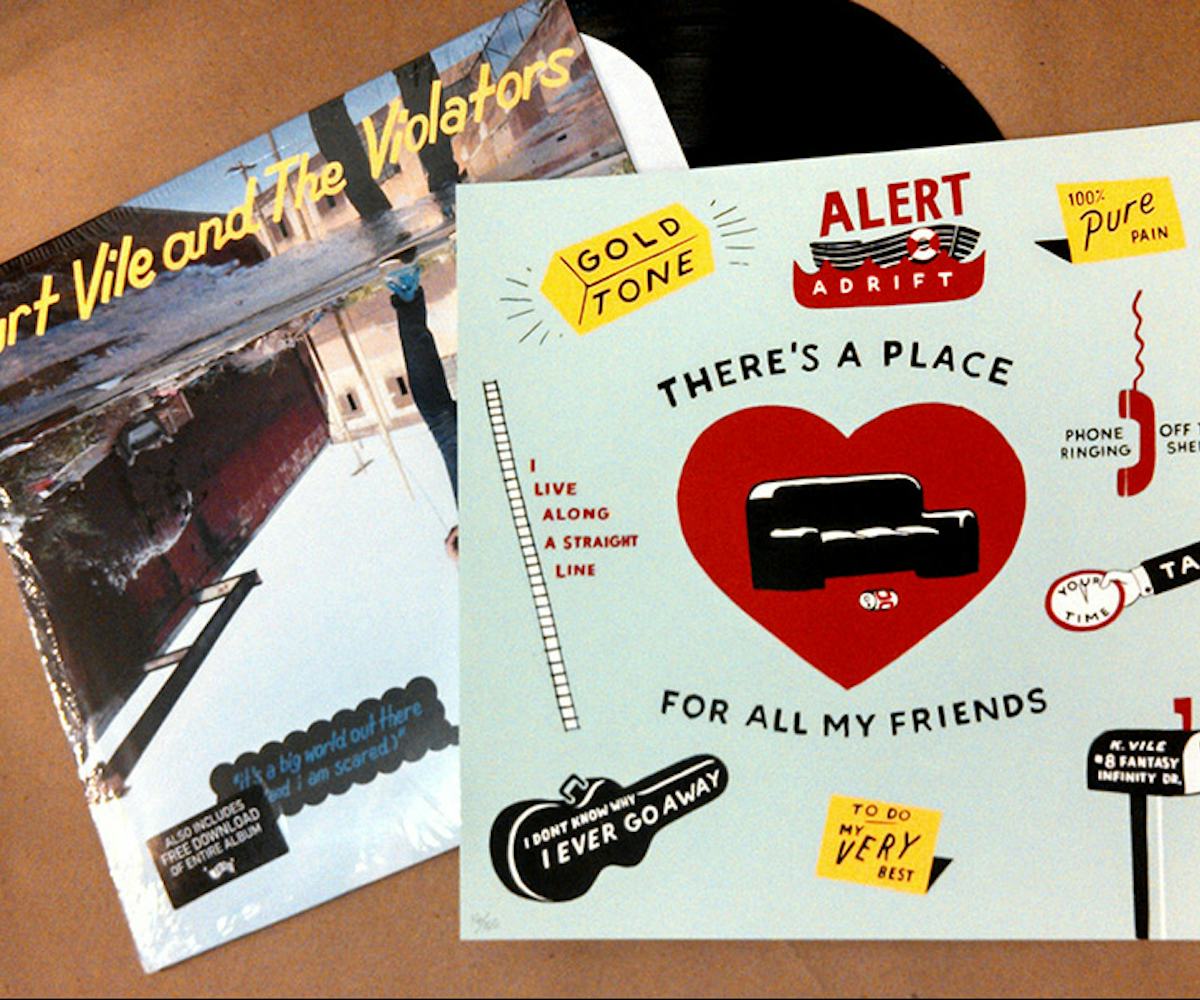 paint the town
shop the coolest stuff from nyc graffiti artists.
by jackie yaeger, research by emma orlow
One of the coolest parts about graffiti art is the fact that you don't have to go to a gallery to view it and you don't bid on it at an auction--you see it while you're walking down the street. The sidewalks themselves become the galleries, which is a pretty cool concept. But, more and more you've probably seen art by your favorite graffiti artists appearing on tanks at your favorite stores and pillows at your friends' apartments. Still, this work lives wherever you do (even on your record shelf), and that is awesome.
We've pulled together our favorite NYC street artists whose rad images and sayings appear on stuff you can buy and bring with you every where you go. Check them out now in the gallery and comment below with your favorites!
Want to find out about more exciting stuff coming out of NYC? Subscribe to our NYLON Daily NYC Newsletter below to get info sent to your inbox on the reg!
Artist: Baron Von Fancy
Merch: Baron Von Fancy X UO Hold Me Tight Pillow - $19.99
Artist: Curtis Kulig
Merch: Love Me Chocolate Bar - $5
Artist: Stephen Powers
Merch: Kurt Vile It's A Big World Out There And I'm Scared EP + Limited Edition Print - $150
Artist: Kenny Scharf
Merch: UE Boombox (This is sold out as it was a limited-edition. But browsing through Scharf's inventory of past products is seriously awesome--especially seeing his Weird Magnets from 1987. This is also the place to check for new goodies).
Artist: CLAW Money
Merch: Five Pack of CLAW Vinyl Stickers - $5
Artist: Shantell Martin
Merch: Shantell Martin x W Hotel Tote Bag - Free
*To get this one you have to be in NYC: When you go to the W New York on Lexington Avenue and order a drink at the bar you score this tote for free, that's packed with summer must-haves (including snacks)--sweet!
Artist: Niky Roehreke
Merch: Niky Roekreke x Baggu