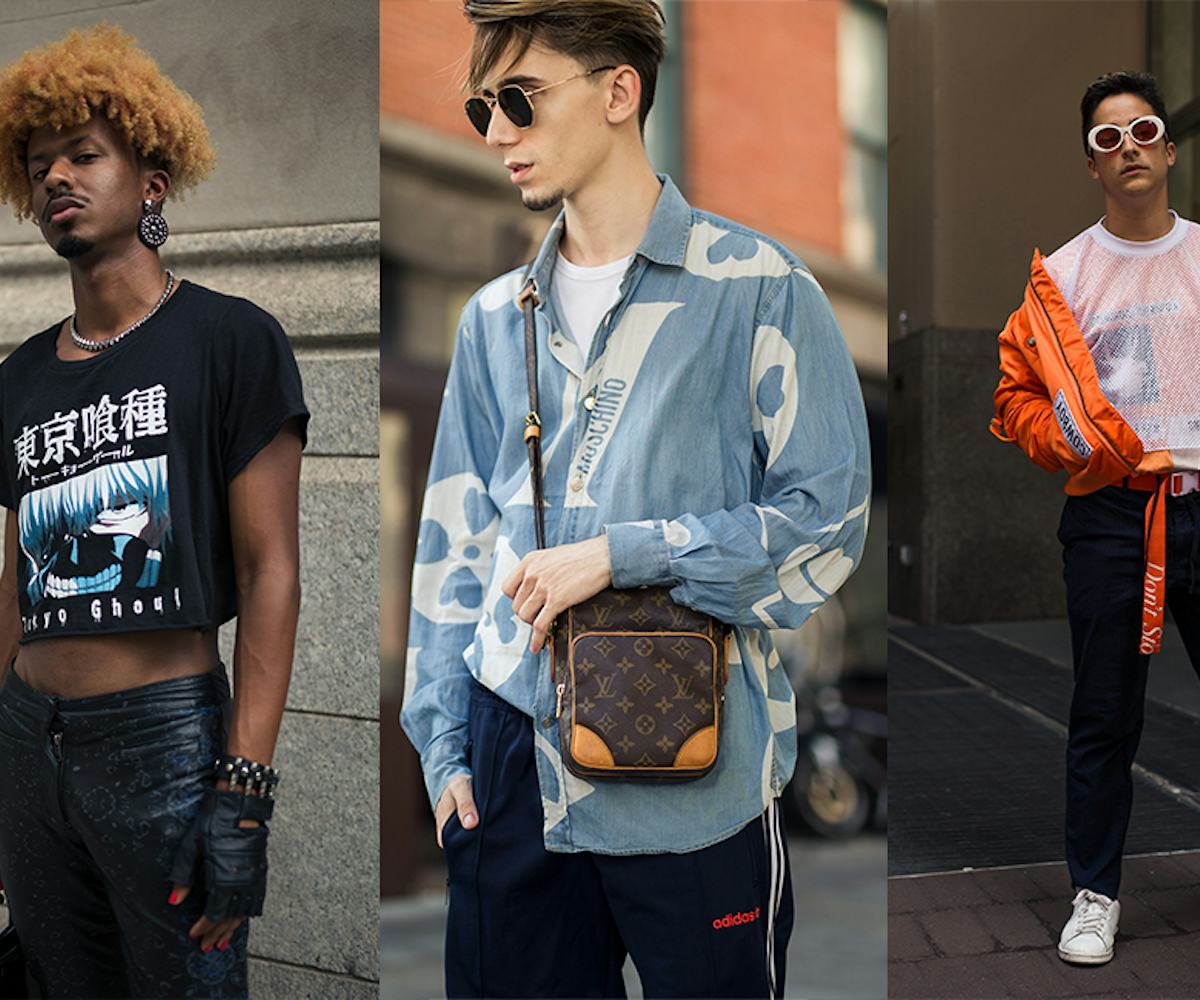 Photos by Matthew Sperzel
NYFW Men's Street Style Day 1: Heat? What heat?
Our favorite looks from the first day of the menswear shows.
On the first day of New York Fashion Week: Men's, things got hot. For those of us who complain every September when it gets just a tad too warm during the women's shows, July is a much tougher territory to navigate in terms of dressing. However, despite temperatures reaching the low '80s yesterday, show-goers still managed to serve some major looks. Puffer jackets, blazers, and bombers included. Check out some of our favorites, below.
Laid-back, yet totally polished.
Ladies and gentleman, this is a pantsuit.
Fashion show-goer, or picnic attendee?
Business on top, party on the the bottom.
Yes, it might be July, but sometimes a puffer jacket is essential to your look. 
When Adidas swishy pants become totally NYFW-appropriate.
A surefire way to beat the heat: go for extra-sheer.
Sometimes, though, simple is the way to go.
This denim jumpsuit looks so comfy.
Neon orange is one way to ensure you stand out.
We're loving this Annie Hall-inspired getup.
This choker-and-hoop earring combo brings us back to the early aughts.
When in doubt, wear pops of red.
Sometimes, your tats are your best accessories.
Who knew a pair of old Converse could look so chic when paired with a long hem?
An example of matchy-matchy totally working.
Paisley print leather plus an anime crop top equals total street style gold.