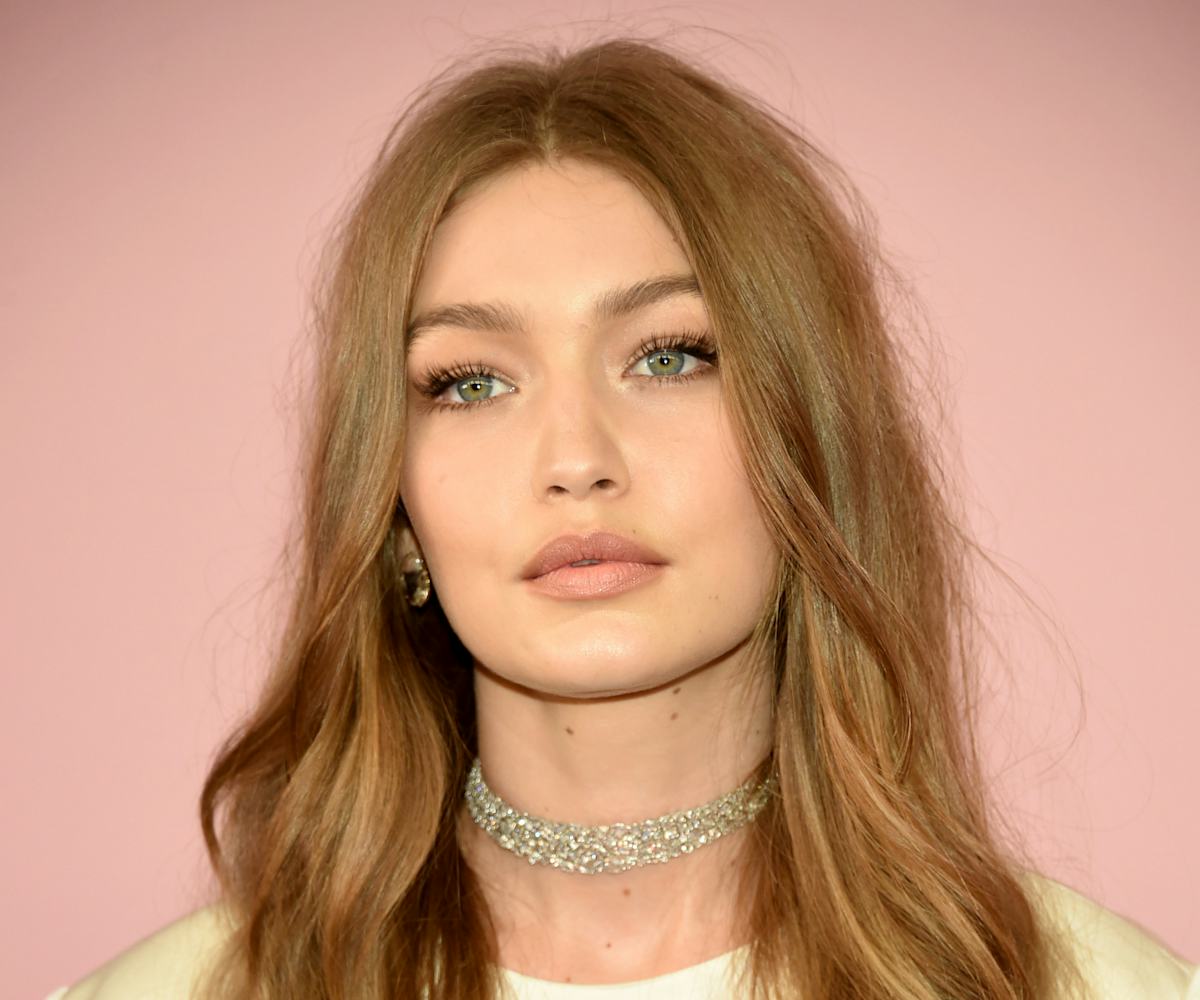 Photo by Dimitrios Kambouris/Getty Images
Gigi Hadid Just Wore Those Pants The Internet Hated
About a month ago, one style of jeans went viral, making it the fourth time a pair of pants reached absurdly high levels of fame this spring (here's to you, dirt jeans). This style, a $425 to $460 pair by Y/Project sold at places like Opening Ceremony, features detachable leg panels, allowing for a seamless transformation from regular straight-leg jeans to very short shorts in the blink of an eye. Needless to say, most of the internet just wasn't having it.
That is until Gigi Hadid proved that these pants can be the ultimate summer item. Looking chic and minimal, she paired the whitewashed version with a simple white tee, some dainty jewelry, a mini bag, and nude pumps. And, dare we say, it looked good.
I mean, think about it: temperatures are starting to swelter in preparation for summer. We imagine it was pretty hot wherever Hadid was going, which means she probably was able to detach the pant legs to turn them into some quality jorts in a pinch. The convenience!
This isn't the first time a celebrity has proven to us that weird, viral fashion items could and should be embraced. Remember the infamous clear-kneed jeans from Topshop that people just couldn't handle? Just last week, Millie Bobby Brown flawlessly styled them with a plaid top for a totally laid-back, cool girl look. Maybe these don't allow for as much airflow as the detachable variety, but still, an effortless, futuristic sartorial choice.
Celebs have long been known to be purveyors of daring fashion, and they're here to prove that sometimes taking the risk is worth it—despite what the rest of the internet may think. We won't be surprised to see these jeans make their way to the red carpet, a la Hadid's BFF Kendall.