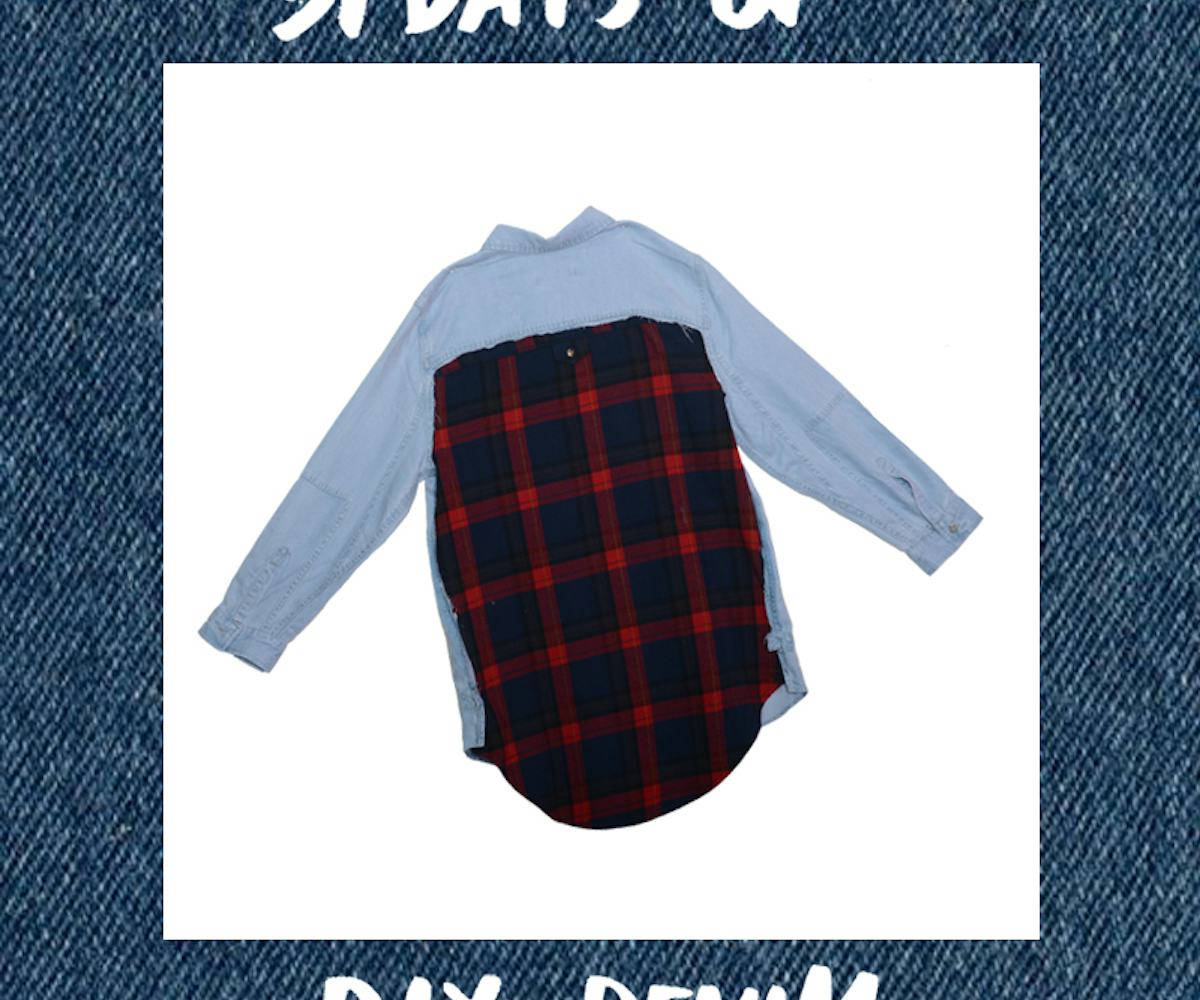 Photographed by Ricky Michiels
31 Days of DIY Denim: Day 14, Flannel Back Shirt Panel
Check out today's DIY denim project
NYLON staffers created unique, DIY projects using denim in honor of our annual Denim Issue. Check back here every day of August to see a new project.
What you'll need:
Flannel shirt
Denim shirt (same size for both)
Scissors
Needle
Thread
Directions: 
Step 1: Remove back panel of flannel shirt by cutting, starting below the panel directly beneath the collar; leave at least 2 inches extra.
Step 2: Repeat panel removal on denim shirt, but cut along seams instead of leaving slack.
Step 3: Pin flannel panel into place on back of denim shirt.
Step 4: Sew in place, removing pins as you go.
Step 5: Try on and enjoy.