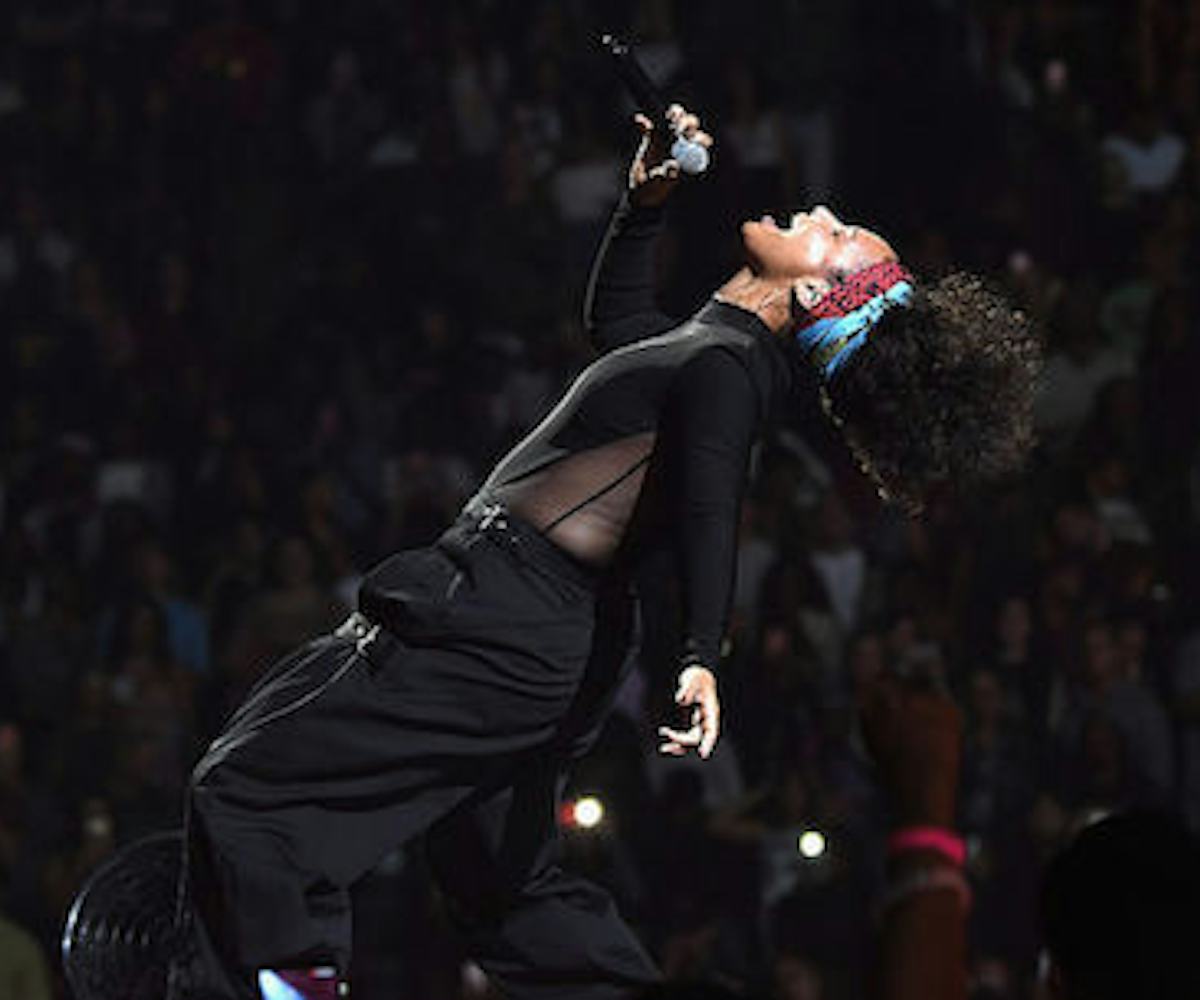 Photo by Larry Busacca/Getty Images
8@8: Your Morning Scoop
Alicia Keys graces the cover of 'V' Magazine, sans makeup
Today is...
National Calzone Day!
News of the Day:
+ Alicia Keys has graced V Magazine's cover with her presence for their Winter 16/17 issue, wearing Giorgio Armani and, most notably, no makeup. Regarding her decision to avoid makeup, Keys is quoted as saying:
I think that it's definitely tricky being a woman, you go to work, and it's like, if you don't put on makeup that day people say, "Oh, you look so tired!" There's nothing you could do to take away this unbelievably innate beauty that lives inside of you as a woman, because we are the most spectacular creatures that were ever created. The most incredible thing, is that all women are beautiful.
We agree, Alicia.
+ Perrier has launched a campaign intended to support young artists and designers entitled ARTXTRA. Three artists, Hayal Pozanti (NYC), HOT TEA (Minneapolis) and Saya Woolfalk (NYC), have all designed new packaging for the company, and the public can vote at here for their favorite beginning today through December 4. The winner not only becomes Perrier's Artist of The Year for 2017 but wins a full-scale installation sponsored by Perrier at the prestigious Miami Art Week. 
+ Harvard's women's soccer team clapped back via the Harvard Crimson in response to a heinously sexist "Scouting Report" that the school's men's soccer team made back in 2012. Entitled "Stronger Together," the response was written by six members of the soccer team who were objectified and focuses on a topic that's been on all of our minds lately: what "locker room talk" really means.
+ The first preview of Slice, the Austin Vesley-directed murder mystery starring Chance The Rapper as a werewolf, is here. Watch below for a little post-Halloween spookiness.
+ A Chinese blogger has recounted a story of a female colleague who got her 20 boyfriends to purchase her an iPhone 7. She then sold all the iPhones and bought a house. The story went viral via the Chinese microblogging site Weibo, presumably because this is some truly boss-ass shit.
Deal of the Day:
If you were elated when jelly shoe brand Melissa paired with Cambridge Satchel Company to create jelly-style waterproof bags, prepare to be ecstatic. In addition to the existing line of black, red, and holographic bags, the brands have released two more colors for the collab: a nude pink and aquatic teal, perfect for a pop of color during the upcoming winter dreariness.
Advice of the Day:
"The first mistake of art is to assume that it's serious." —Lester Bangs
GIF of the Day: