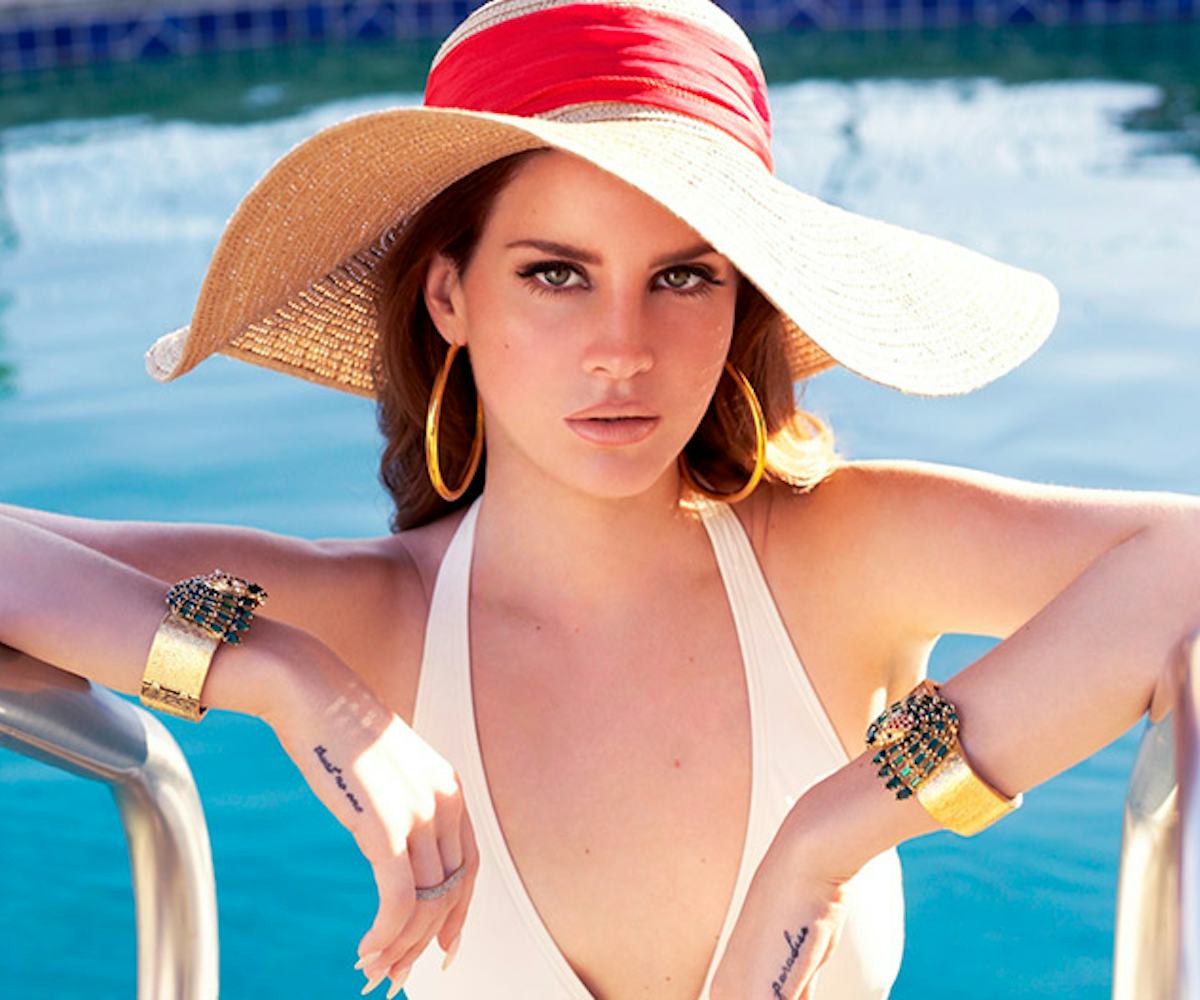 Photo courtesy of Interscope Records
8@8: Your Morning Scoop
New Lana Del Rey is, apparently, coming
Today is...
National Sandwich Day!
News of the Day:
+ Eagle-eyed (or just obsessive) fans have noticed that Lana Del Rey has registered a song on the ACE Repertory entitled "Wild Side." With no official album announcement yet, this serves as a beacon of hope for her fans, who were teased with an in-studio Instagram post in March. 
+ Election day is five days away, do you know where your polling station is? If you don't (or you just need a reminder), Twitter is here to help. Slide into @Gov's DMs with the #iRegistered hashtag and your address. You'll receive an automatic response confirming your voter's registration, polling station location, and more. Vote on November 8, y'all! We can't say it enough.
If you're able to vote, we want you to do so, and hope this tool helps make that happen. pic.twitter.com/n1ec7Ouv6o — Twitter Government (@gov) November 2, 2016
+ CoverGirl has chosen its newest beauty ambassador... and it's Nura Afia! If you're unaware of the Muslim beauty blogger/guru, head on over to her Instagram to get inspired.
+ Dave Matthews is slated to host and headline a "Stand with Standing Rock" benefit at DAR Constitution Hall in Washington, D.C., on Sunday, November 27. According to a press release, "the funds raised will help provide supplies, legal assistance, and other necessities" to the protesters, also known as the water protectors. Tickets will go on sale at Ticketmaster on Friday, November 4 at 10am. Presale is available here.
+ More and more information about the movie based off of A Wrinkle in Time is coming out, and this time the news is particularly exciting: Rowan Blanchard will be joining the cast. She'll be starring alongside already announced castmembers, like Oprah Winfrey, Storm Reid, and Mindy Kaling.
Deal of the Day:
The Mighty Company has released a line of customizable leather jackets that we're absolutely drooling over. They might run you a pretty penny, but having your portrait, name, or favorite saying on the back is totally worth it. 
Advice of the Day:
"That's the beauty of things. They're never for everybody." —Kyle Kinane
GIF of the Day: