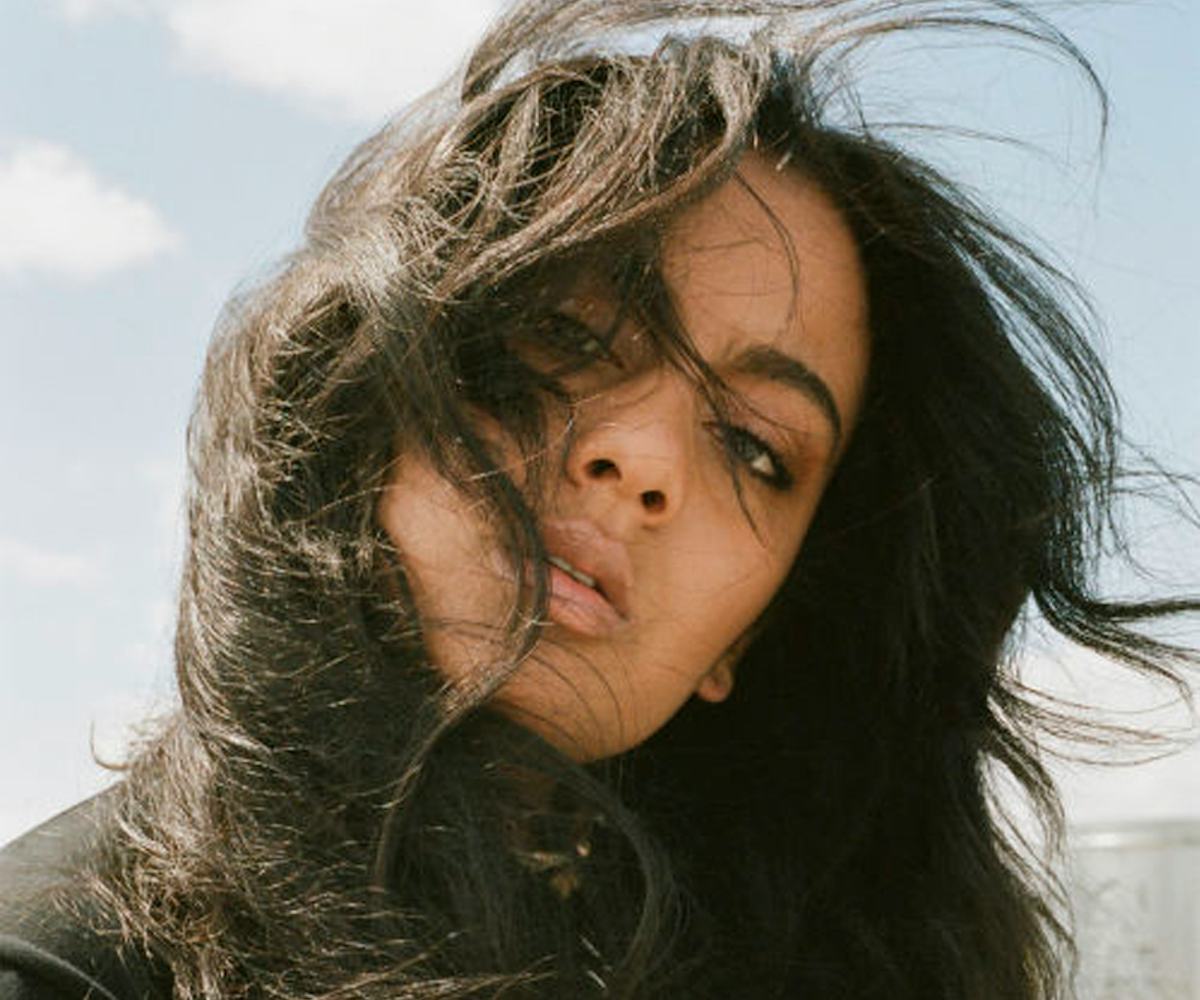 Photographed by Amber Mahoney
Bibi Bourelly Is Unafraid And Ready To Rock Your World
Her raw, gravelly voice will enchant you
The following feature appears in the June/July 2016 issue of NYLON.
Every year, we scour the music scene—on the internet and IRL—to round up the best rising acts for our annual Music Issue. Check in every day to meet the new artists that we can't stop streaming.
WTF (Where They From): Berlin
Family Affair: Though her father is famed jazz musician Jean-Paul Bourelly, the singer confesses that he had no influence on her interest in music, and that it's just her natural means of self-expression. "I never paid attention. It was just like, 'Daddy has a show,'" she says. "And I never consciously decided to make music. It was something that I was born into, and it is something that I've always done my entire life." She established her bluesy sound as early as eight years old, and worked with a vocal coach, MFA Kera, at age 13 to refine it.
Earned It: Bourelly can write a hit song within minutes, and evoke tears within seconds with her raw, gravelly voice.
U Remind Me: She maintains that she has no definitive sound that can be described, since she's penned songs for such a wide variety of artists. "I've written pop records. I've written soul, I've written country records," she says. "But one repetitive factor in my music is that it is very conversational. It's honest and natural." (If we were to make a comparison, though, we'd say her songs sound like what Elle King and Rihanna would create after getting lit at a Beyoncé concert together.)
Pon De Replay: "Sally"
Cheerleader: "At the Grammys, Kendrick Lamar stopped me and was like, 'You're so dope. My fiancée put me on to you,'" the singer gushes. "I'm like, 'I'm dope? You're dope! What are you saying? The fuck?' I would love to work with him."
I Know There's Gonna Be (Good Times): Bourelly's favorite performance was at Columbia University in New York City. "I loved it because there were a bunch of kids going so hard," she says. 
We've Only Just Begun: Part two of her debut EP drops this summer—and "fuck yeah, I'm working on an album," she adds.