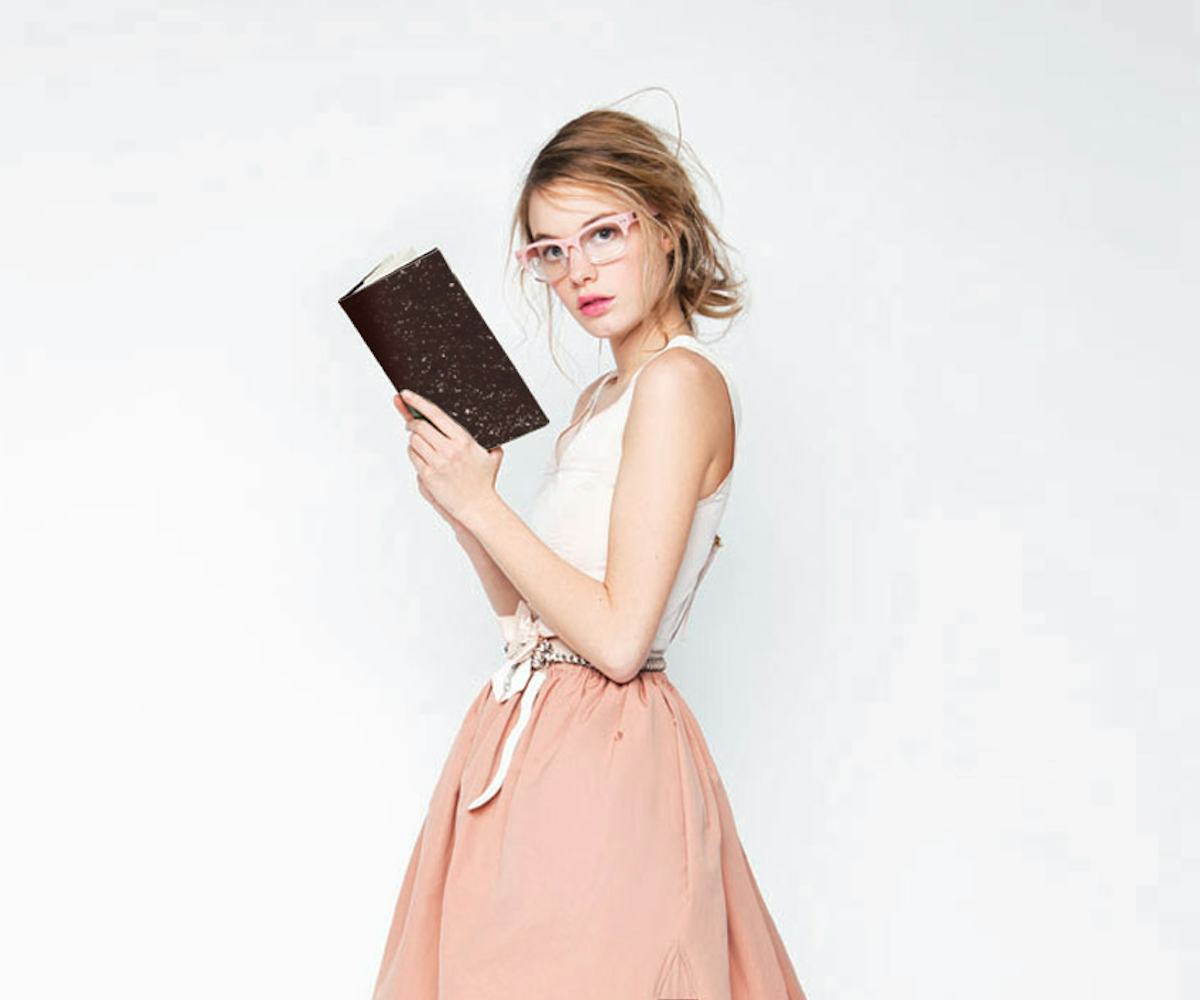 the nylon book club
who wants to read along with us?!
We tell you which shoes we're obsessing over and the TV shows we can't stop watching in real time. We share with you our playlists and the beauty products we're putting on that very day. But for all those times you thought to yourself, "I wish I could be reading the exact same book as the NYLON team," you've been left hanging--until now.
It's with major excitement and about a million dog-eared pages that we announce NYLON's very own book club. Here's how the NYLON Book Club works: Once a month--specifically at the very beginning of the month--we'll choose a new book that we heart; you can then pick it up, read along with us, and sound off with your own 140 character review on Twitter (with the hashtag #NYLONbookclub) for a chance to be featured on the site.
The first book we'll be reading together is The Most of Nora Ephron, which is a brand-new collection of the When Harry Met Sally writer-director's journalism, essays, fiction, and screenwriting. We sincerely think it's a must-read for any smart, cool girl interested in making a living off of her creative work. (Or any smart, cool girl who'd like to know what to do if she ends up married to an adult man who keeps gerbils. Read the book to know what we mean.)
Since it comes in at almost 600 pages, we'll be reading this book for two months--meaning that if you average about 75 pages a week (or just binge read during the holiday break) you'll be in a good shape. Keep us updated on what you think, your favorite lines, the essays you love, and more using the hashtag (again, it's #NYLONbookclub), and then check in through November and December for special content from us.  
And what would a book club be without an Oprah-style giveaway, right? So we'll drop a free copy in the mail to three lucky winners, just fill out the form below for a chance to win (bonus points if you list your all-time favorite Ephron quote). And if you don't nab our up-for-grabs editions, you can order your copy of The Most of Nora Ephron right here.
The Most of Nora Ephron, the very first book featured in our NYLON Book Club!