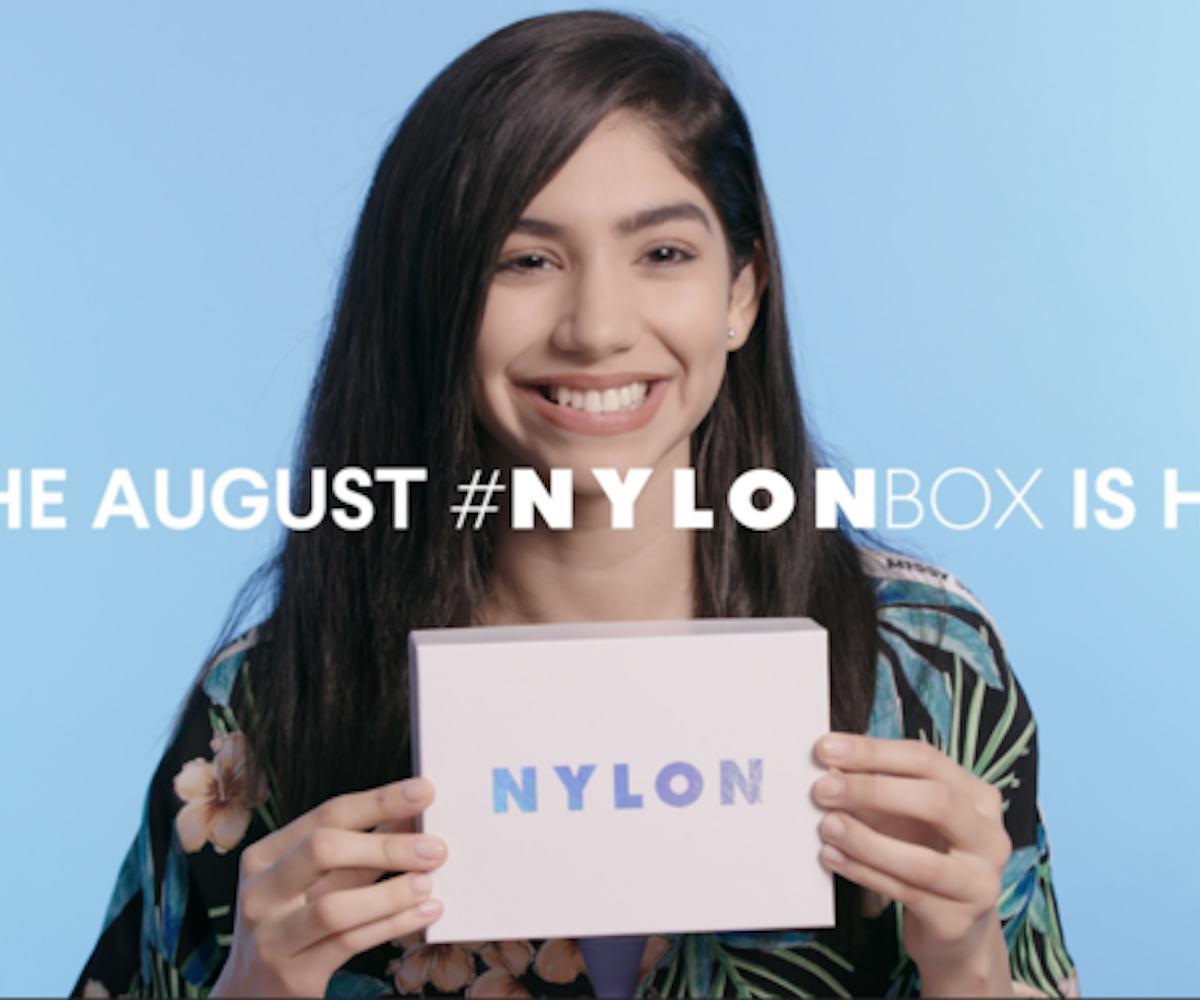 Our August #NYLONBOX Is Here!
Get your monthly fix of beauty, skin care, and accessories
Last month, we introduced our first-ever #NYLONBOX—an editor-curated collection of beauty, skin care, and accessories straight from our offices to your homes. Our July box featured a bunch of cool selections from Yeah Bunny, House of Intuition L.A., Hipstapatch, Manic Panic, Cocokind, Sanrio, Batiste, and Floss Gloss, and our August box has got some equally rad products to help you end your summer in style. 
This month, we're bringing you the latest goodies from Botanic Farms, Amika, Sigma Beauty, IBY Beauty, Patch Ya Later, Verb, and more. As always, the box comes with an illustrated guide and how-to tips. This month's box will ship through August 20.
Take $5 off your first box with code "FIRSTFIVE" at checkout and sign up to receive a free year of NYLON issues, as well as other secret surprises, at NYLONShop.
Check out the August #NYLONBOX unveiling video, below, and subscribe for your monthly fix here.