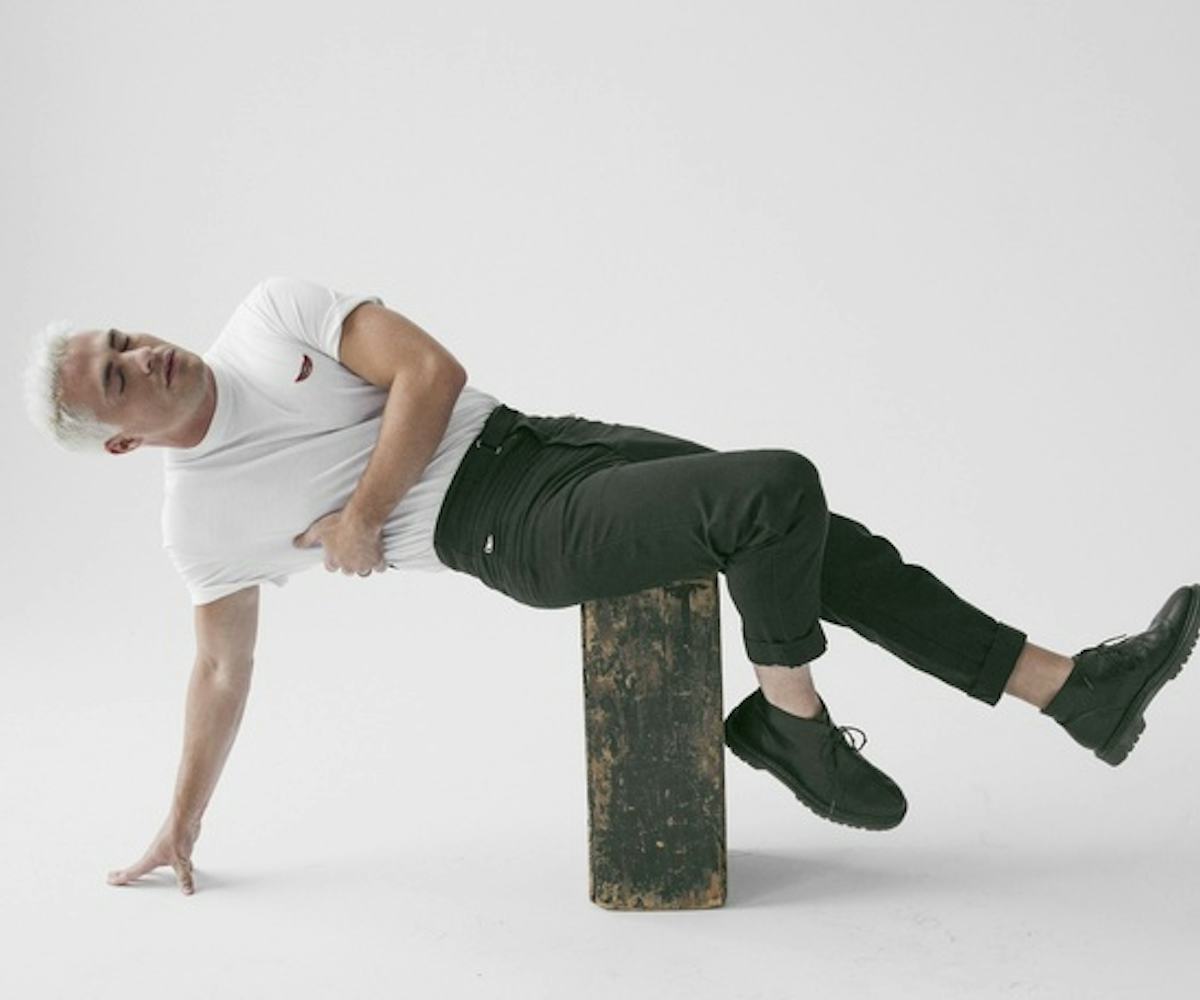 Photographed by Brian Higbee. Styled by Chris Horan.
Colton Haynes Takes On A New Role In 'American Horror Story: Cult'
The new season premieres tomorrow
The following feature appears in the September 2017 issue of NYLON.This fall, a slew of new and returning series are hitting the airwaves and popping up on streaming services. Here, we spotlight some of the breakout stars that make those shows must-see TV. To read more from this series, click here.
Colton Haynes just turned 29 but wishes he were older, a rare desire for someone in the entertainment industry. "I feel like an adult," he says. "I'm engaged, I'm getting married." Haynes has come a long way since his days as a teen model ("That was about 40 pounds ago"). Now the Kansas-born talent is a full-time actor, landing roles on a string of hit shows such as Arrow, Teen Wolf, and, most recently, the latest edition of Ryan Murphy's addictive phantasmagoria, American Horror Story: Cult. 
La La Land: "I'm never taken seriously. I look like Annie Lennox right now. I have blond hair for the show. People are like, 'Your life is make believe,' and it's not. 'Everything is champagne problems.' Fuck you. I chose this profession. Everyone thinks that Hollywood is this glamorous place, where you're handed diamonds and clothes. That's not how it is. I'm the same person I was when I moved here. If I have a problem, I don't have a problem talking about that problem."
Coming Out Party: "When I came out a year and a half ago I got to take back my own narrative, and it was this amazing feeling. I didn't come out for so long because I was told not to. I was told that I was never going to work. It was so exhausting that I quit for a year and a half. I didn't think I was going to [act] again, and now I want to do it. I have more work than I've ever had. We live in a time when our administration is not authentic, so the more authentic we are as people, the better."
No Haters: "I don't give a fuck anymore. I used to care what people said so much. But now, if I want to eat burgers every meal, I'm gonna do that. I don't care about having abs anymore. I have no interest in what people have to say. Living that truth was the only thing I needed to make myself confident. Once you find that confidence and someone says something about you, it's like, 'Go to bed. Get off Twitter.'"
Spreading the Love: "I did this amazing PSA for the Orlando victims with Ryan Murphy. Afterward he called and asked for a meeting. He said, 'Hey, I want to work with you for a couple years. I think you're cool and I want to get to know you.' He gave me Scream Queens and then American Horror Story. I think it's awesome that gay showrunners like Ryan Murphy, Greg Berlanti, and Jeff Davis are giving people opportunities that people wouldn't have had before."
Sweater by Stella McCartney, t-shirt and jeans by Levi's, boots by A.P.C., belt by RTH. Photographed by Brian Higbee. Styled by Chris Horan. Grooming: Anna Bernabe at Exclusive Artists using Shu Uemura Art of Hair and Glossier.