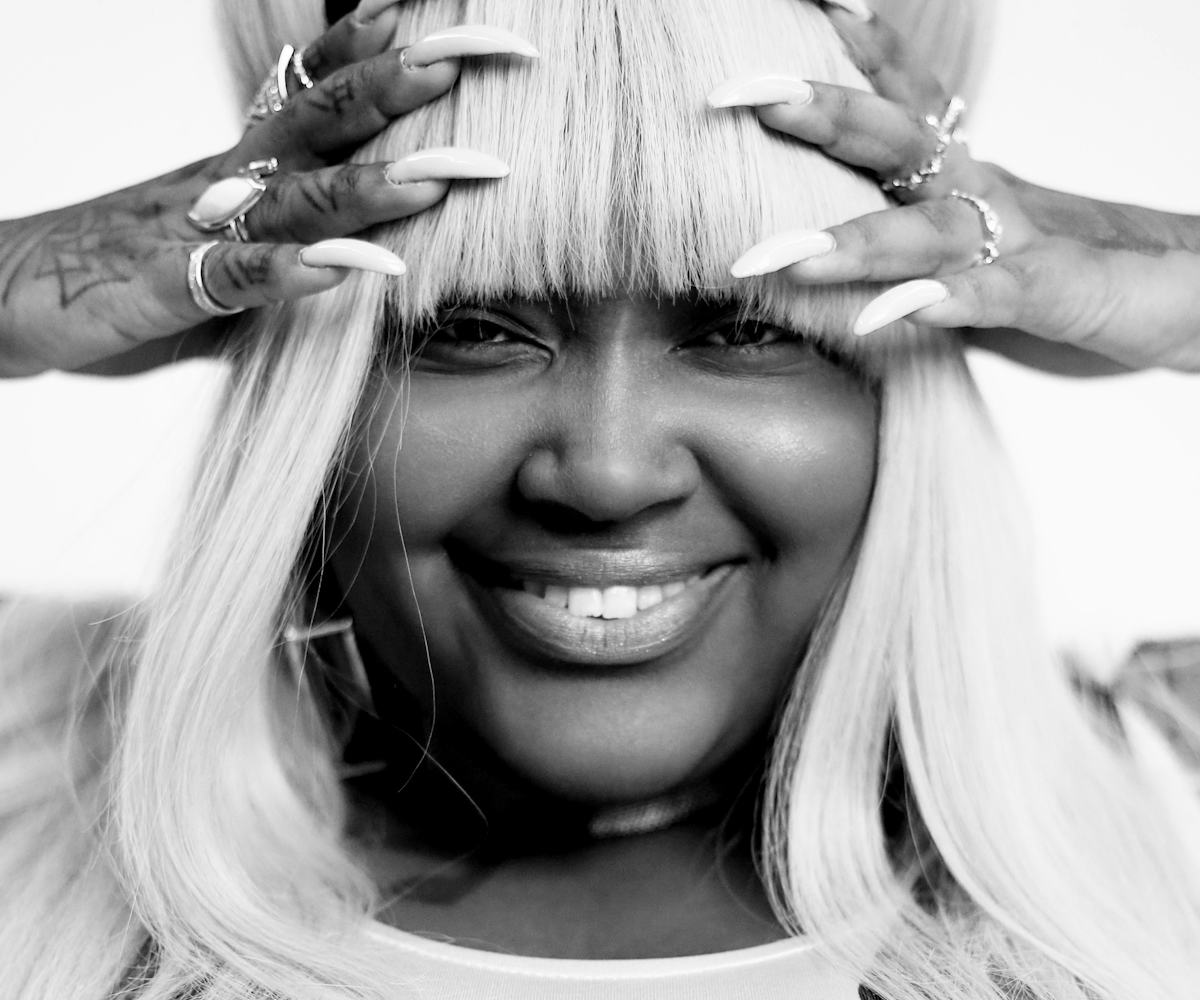 Photographed by Jingyu Lin.
CupcakKe Raps With No Filter, And We Are Here For It
Shamir chats with this wordsmith about her biggest inspiration and her amazing Twitter game
The following feature appears in the June/July issue of NYLON. Every year we scour the music scene to round up the best rising acts for our annual music issue. This time around, Charli XCX guest-edited the feature, hand-picking a crop of new musicians to be interviewed by veterans in the game who have been there and done that. To meet more up-and-coming artists on Charli's radar, click here.
There's no topic that's too off-limits for this rap queen, be it the challenges of growing up in Chicago, the respect she demands as a wordsmith, or her—um—nether regions. Given her cultlike online following and four critically acclaimed mixtapes and albums, her lack of filter is more than welcome. 
Shamir: When did you start rapping?
CupcakKe: I started at age 14. 
Your songs are very introspective and conscious, but they can also be fun and raunchy. Did you ever feel pressure to do only one or the other?
When I do songs I try to be as versatile as I can. I never want to do one style because that's not me. I want to [do it all].
Does being an independent artist allow you to be as prolific as you are?
Yes, being independent lets me do what I want when I want, and also keep every coin I make.
You make a lot of videos, very quickly. Do you have a regular collaborator for them?
Yeah, my video director is Brandon Holmes. He knows I never stop working and don't want to get comfortable, so I try to hit him up every two weeks to shoot. The more that [my fans] the Slurpers see, the better.
Your mother was in one of your videos. Has she always been supportive of your art?
My mom supported me from the beginning. She was the one who gave me my first studio session, and she paid for it with her last $50. That's why she can have anything she wants from me.
How has touring been treating you? Did you have much experience with it before this year?This is my first tour that I'm on right now. I always do regular shows, and I must say touring is very tiring. But once I hit the stage and see the smiles I bring to people's faces the pain goes away.
Do you find it hard working in music, being as young as you are?It's not hard being young in the industry. It's actually better—just look at Michael Jackson [and what he was able to accomplish].
Who is your main inspiration or influence?Chance the Rapper inspires me the most, with his aura, his charisma, and, of course, the fact that he's independent.
How do you come up with your iconic tweets? My tweets come from the mind of a ho. I don't think no one can top my Twitter game, 'cause I'm the queen of giving top—peep that!