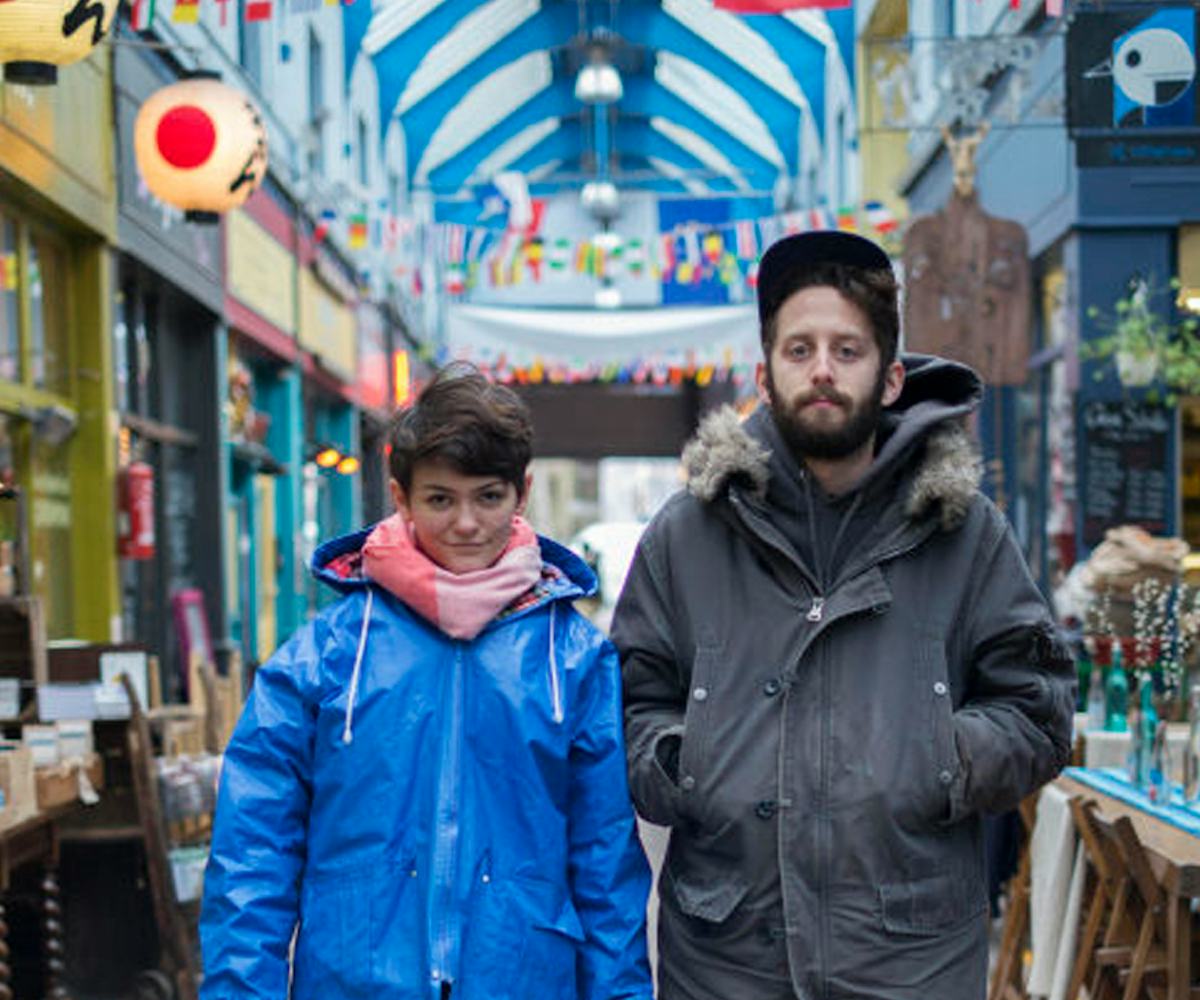 Photographed by Nick Grennon
Diet Cig Knows You Better Than You Know You
These New Paltz natives are rocking our world
The following feature appears in the June/July 2016 issue of NYLON.
Every year, we scour the music scene—on the internet and IRL—to round up the best rising acts for our annual Music Issue. Check in every day to meet the new artists that we can't stop streaming.
Say My Name: Alex Luciano (vocals and guitar), 20, and Noah Bowman (drums), 23
WTF (Where They From): New Paltz, New York
Started From the Bottom: "Our start was very casual," says Luciano. "We were bored on a Sunday in August 2014 and decided to try playing music together. I had never been in a band before, and the idea of playing electric guitar was so crazy. We had a ton of fun and realized that, hey, maybe we could do this!"
Earned It: The duo has an effortlessness that's hard not to appreciate. With lyrics like "Come on, take my hand / Fuck all your romance / I just wanna dance" on "Scene Sick" and "If I told you I loved you, I don't know who / It would scare away faster" on "Sleep Talk," Luciano can speak volumes in just a few words, accompanied by Bowman's infectious beats. 
U Remind Me: If someone sang the brutally honest thoughts that you have after one too many Blue Moons on a Saturday night, it'd basically sound like a Diet Cig track. 
Pon De Replay: "Dinner Date"
Personal Jesus: Luciano's 12-year-old sister Kailee is her biggest inspiration. "It's tough being a tweenage girl and she is the coolest, most confident person I know," she says.
Cheerleader: "Um, Will Arnett tweeted about digging our tunes once," offers Luciano.
Walk on the Wild Side: "Going to SXSW and inhaling tacos while running down the street with all of our gear and a stolen garden gnome" has been the band's wildest experience thus far, says Luciano.
Thriller: Bowman is terrified of snakes and Luciano recently discovered a new fear after her shoelaces got stuck in her tuning pegs while performing. ("A high kick gone very wrong," she explains.)
Heartbeat Song: Aaron Carter's magnum opus, "Aaron's Party (Come Get It)."
Sweet Dreams (Are Made of This): The band has three goals: Release a full-length record, tour in Australia, and go to Disneyland.