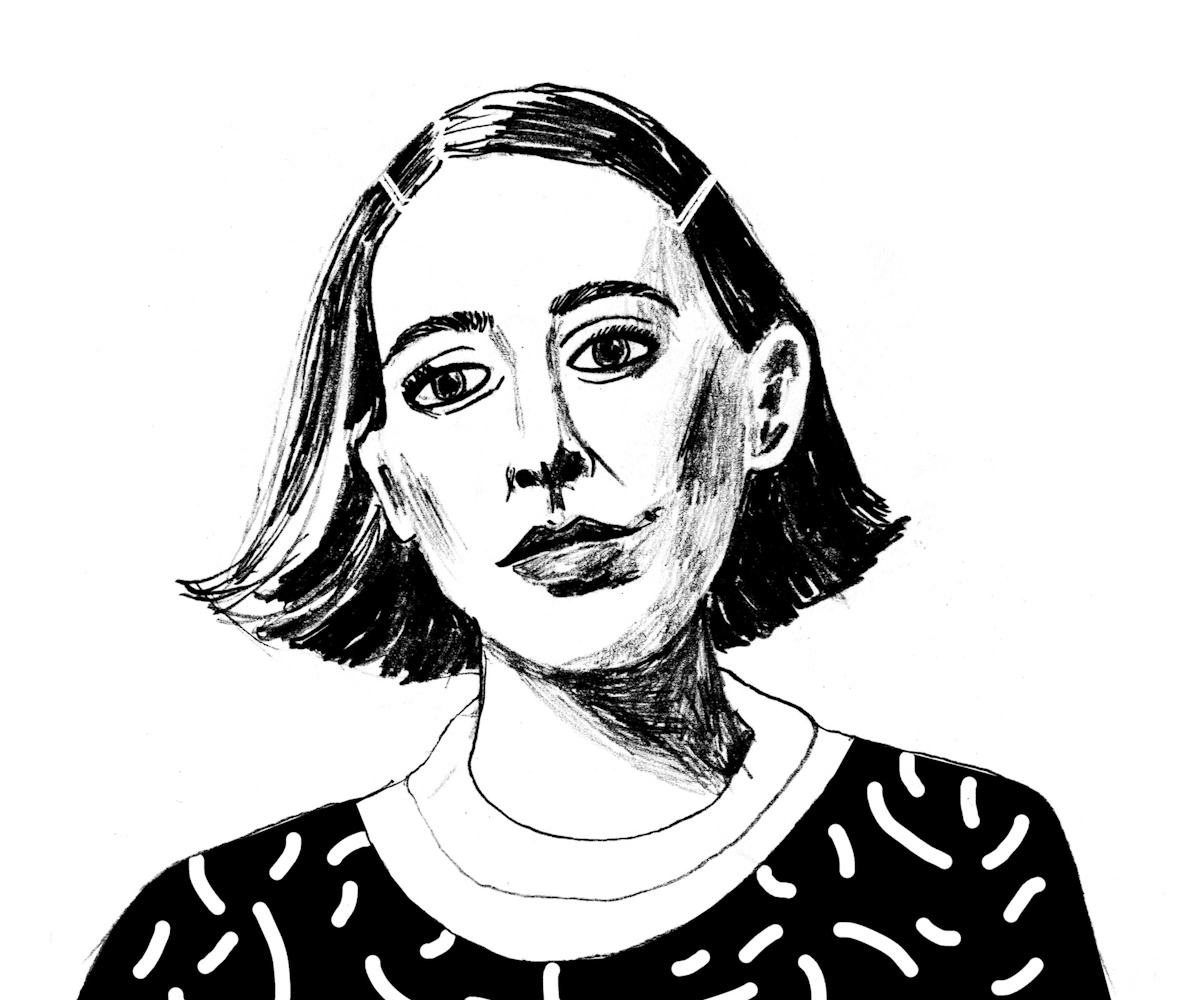 Illustrated by Liz Riccardi
Get To Know Lo-Fi Musician Frankie Cosmos
The 22-year-old is heating up
The following feature appears in the December/January 2017 issue of NYLON.
Who: A 22-year-old, liberated lo-fi star who still has a heart for DIY folk
What: Frankie Cosmos is providing a soundtrack for "the way humans interact," as she describes it, adding unexpected beauty to moments that others would disregard as wasted time. She's dropped hundreds of short songs online (including some under her previous stage name, Ingrid Superstar), making her a poet as much as she is a singer—think of her music as a mix of Lydia Davis's conciseness and Kimya Dawson's mellow honesty. After years of feeding her grassroots fan base on Bandcamp with sporadic releases, she made a big impact with her 2015 EP Fit Me In, followed by her 2016 debut album, Next Thing.
When: Between listening to Kool & the Gang on repeat during car rides and learning the roots of punk rock from her older brother, Cosmos has long been immersed in music. "When I was 14, I started going to DIY shows in New York and getting involved in that scene," she recalls. "There's also a really cool scene in Westchester, which is just outside of the city but definitely part of it. There was just a lot of young people forming bands and putting together shows. I loved that energy."
Where: Cosmos grew up in New York City, where her parents (actors Kevin Kline and Phoebe Cates) got her interested in art and music. "Being in New York was cool because I had access to all these rock shows growing up," she says.
Why: Though she's toured the world and plays in two bands (she's also a bassist for Porches), the soft-spoken singer considers her biggest accomplishment to be something much more understated: "I'm constantly congratulating myself for getting closer to figuring out how to be a person in this world," she says, "how to be myself and be able to interact with other people on the day to day."