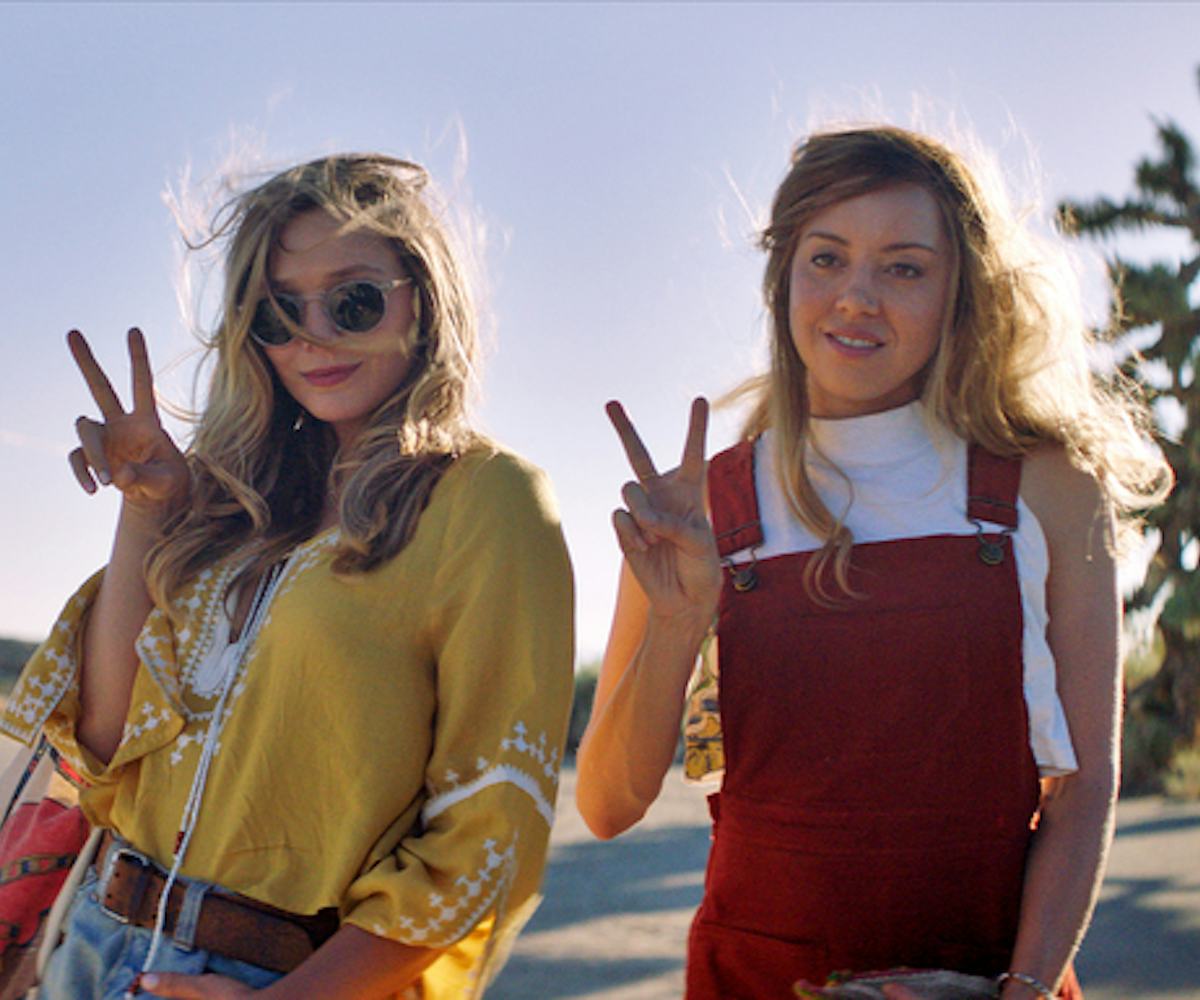 Image courtesy Star Thrower Entertainment
Aubrey Plaza Plays Her Most Sophisticated Role Yet In 'Ingrid Goes West'
The film hits theaters August 11
The following feature appears in the August 2017 issue of NYLON. 
One particularly sharp Twitter user referred to Ingrid Goes West, the first full-length from Matt Spicer, as a 'comic Taxi Driver'—a description that's only inaccurate in that Aubrey Plaza's Ingrid Thorburn is a much, much scarier character than De Niro's Travis Bickle.
Ingrid is the stuff of social-media nightmares, a film that will make you think twice the next time a random account likes your selfie. After the death of her mother leaves her alone, directionless, and with a sizable inheritance, Ingrid moves to L.A. to follow her dream of becoming best friends with Taylor Sloane (Elizabeth Olsen), an Instagram influencer and Gwyneth Paltrow-like lifestyle guru.
Ingrid's trajectory is an unsettling depiction of how much we truly give away on our socials. After a few weeks of scoping out Taylor's favorite boutiques and restaurants, Ingrid molds herself into a doppelgänger version of her Insta obsession, and inserts herself into Taylor's life with terrifying ease.
With the bite of Parks and Rec's April Ludgate and the emotional depth of her turn in Colin Trevorrow's Safety Not Guaranteed, Ingrid is easily Plaza's most sophisticated role yet. She's a character whom you can't help rooting for despite her clear psychosis and manipulation of those around her, particularly as she unwittingly exposes the vicious superficiality of Taylor's circle.
But with no clear redemption arc and a wildly anti-moralistic ending, Ingrid is a film that defies easy watching, and will leave viewers ready to delete all their accounts.