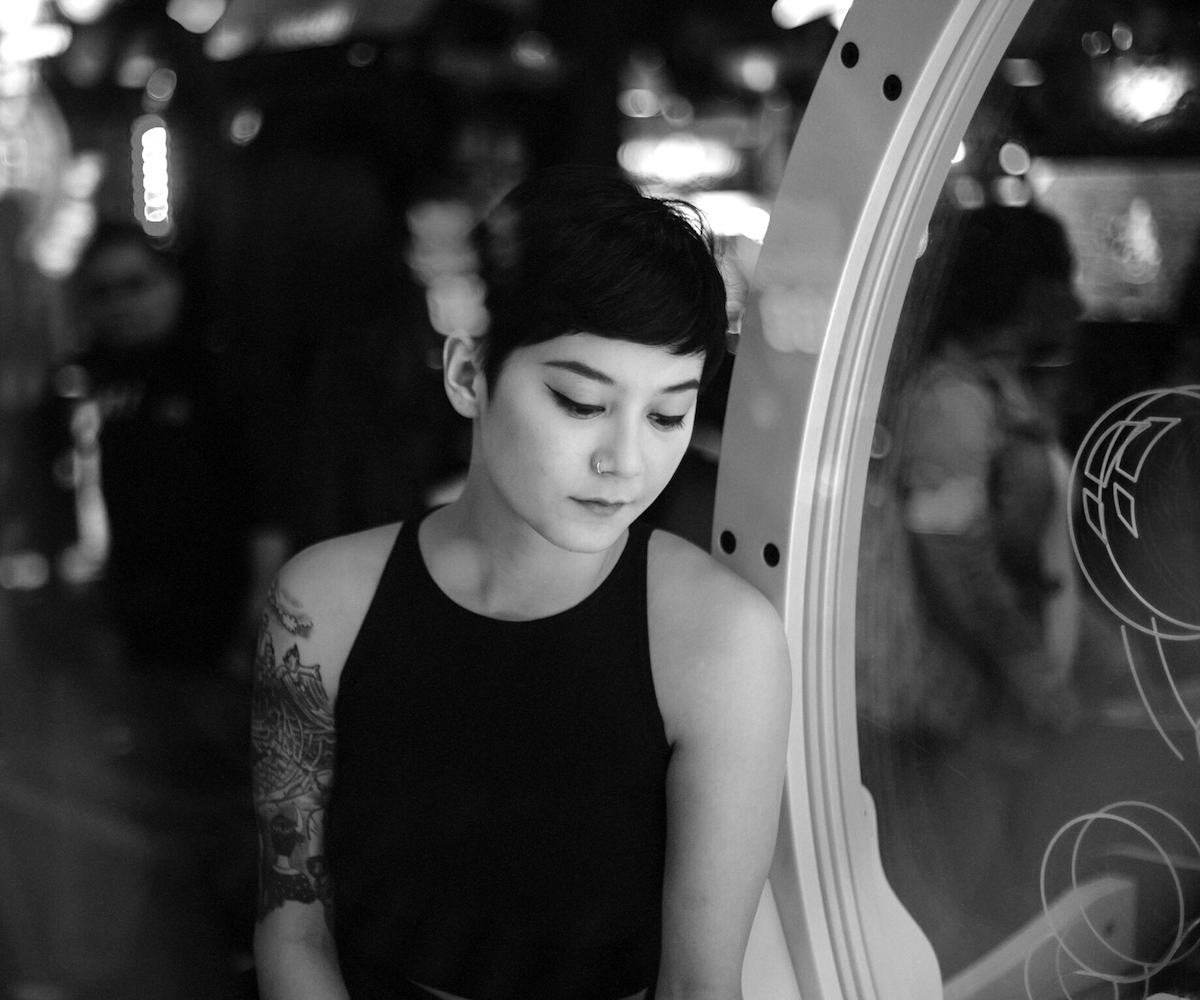 Photographed by Phobymo
Japanese Breakfast Gives Her Listeners More Than Just Music
The singer bonds with her fans over shared stories and experiences
The following feature appears in the June/July 2016 issue of NYLON.
Every year, we scour the music scene—on the internet and IRL—to round up the best rising acts for our annual Music Issue. Check in every day to meet the new artists that we can't stop streaming.
Say My Name: Michelle Zauner, 27
WTF (Where They From): Born in Seoul, South Korea, and raised in Eugene, Oregon, Zauner is now based in Brooklyn, New York.
Earned It: Zauner can record a song a day (see: her cassette projects June and American Sound/Where Is My Great Big Feeling?) and her debut album, Psychopomp, proves that she can channel this productivity even in the face of pain—many of the songs on the record are reworked tracks that she wrote during her late mother's battle with cancer. 
Pon De Replay: "In Heaven"
Personal Jesus: Björk. "I remember seeing her on a VH1 special when I was a kid and being so blown away by her weird voice and appearance," says Zauner. "The quality of work that she's produced both visually and sonically is truly astounding."
Walk on the Wild Side: What's the wildest experience of Zauner's career so far? "The sheer number of kids that have thanked me for my work," she says. "So many people have shared their experiences of feeling less isolated as an Asian American, or how [Psychopomp] helped them grieve after losing a mom, dad, or sibling. It's really wild to hear these stories and feel like I've touched some people."
Hide Away: Zauner spends her free time "working on music, making kimchi, and watching Game of Thrones while drinking wine out of my tusk goblet."
Thriller: Birds are Zauner's greatest fear. "I once had to feed my neighbor's parrot. I am forever scarred by the experience," she recalls.
We've Only Just Begun: Over the next couple of months, Zauner will be releasing music videos and touring. She's hoping to put out a second album next year.