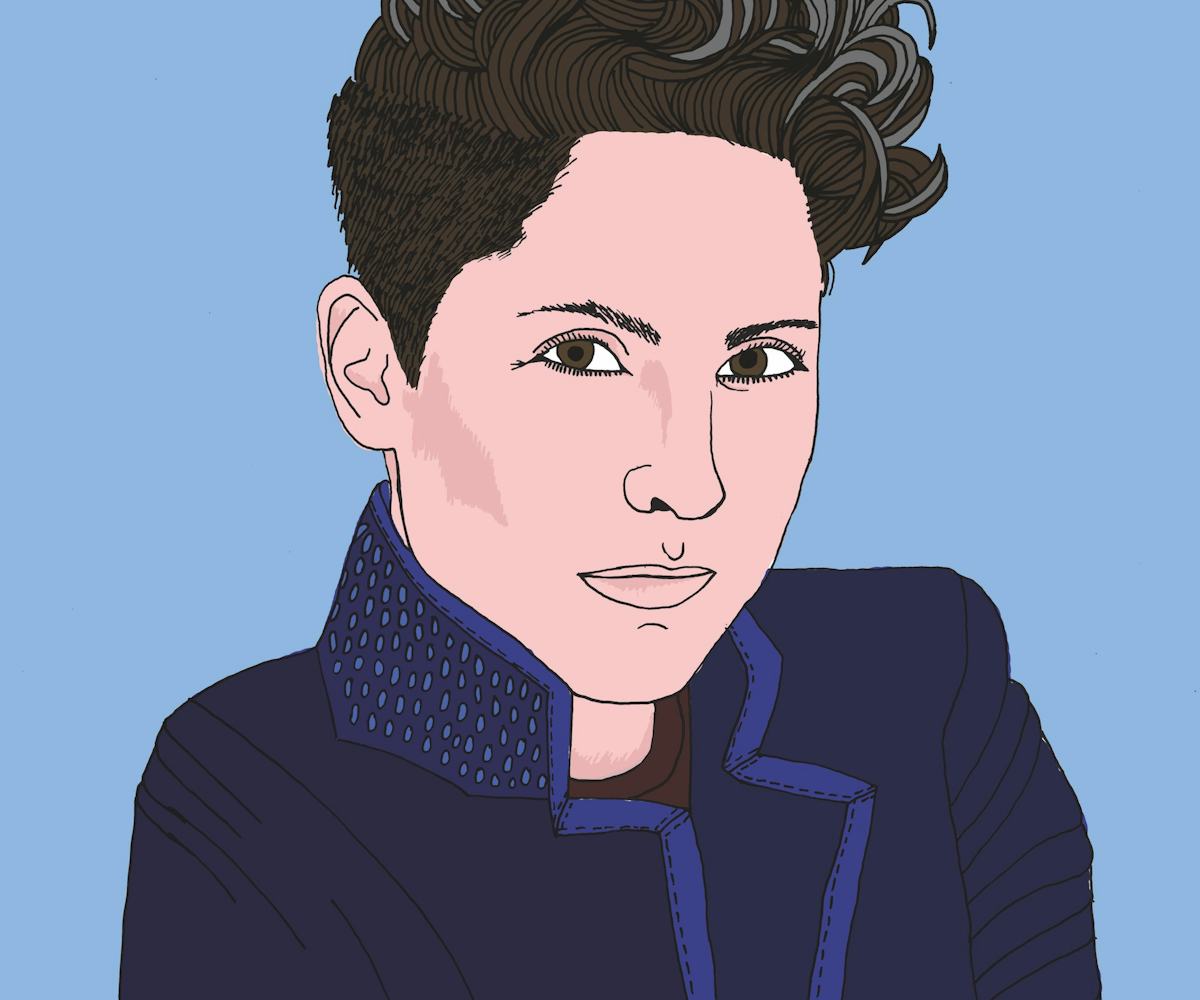 On 'I Love Dick' Jill Soloway Deconstructs The Female Gaze
When Transparent creator Jill Soloway won the Emmy for best director last year, she used the stage to sound a clarion call in just three simple words: "Topple the patriarchy!" At the time, it felt like Soloway's maxim was a possibility. We were on the verge of electing our first female president, after all. Fast-forward a few months later and we're a little more than a hundred days into Donald Trump's presidency and the patriarchy seems stronger than ever. Yet despite these often relentlessly dark times, there remains a rise in provocative, important art. Which is to say, there's no better time to watch a Soloway-helmed TV adaptation of Chris Kraus's revolutionary novel I Love Dick, about a married couple (Kathryn Hahn and Griffin Dunne) who become entangled with a charismatic male professor (Kevin Bacon). I Love Dick, which premiered on Amazon today, serves as a reminder of the need for women—and all marginalized people—to tell their own stories, on their own terms. Ahead of the premiere, we caught up with Soloway.
What was your first experience with I Love Dick?
It was an article that was in The New Yorker about Chris Kraus that Sarah Gubbins [who wrote the teleplay for I Love Dick] sent me, and, because of the age that Sarah and I are, we missed it in college. There's a lot of people from a younger generation who [cite the novel] as a big part of their college awakening, but for me and Sarah it was like, "Can you believe there's this book called I Love Dick? And we never knew about it? And who is this Chris Kraus person?" So we both read it and loved it, and then Sarah adapted it into a television show.
How did you approach the adaptation? What sort of things in the narrative lent themselves to TV?
I really felt like the love triangle story, where a woman and her husband are equally obsessed with a guy together, where a husband is saying to his wife, "Tell me more. This is hot," I just felt like, wow, I have never seen anything like that on television—or in a movie. And so that was the thing I was holding onto for balance throughout the whole project. Here's a really nontraditional love story that will always be leading us every time we go deeper and deeper. Each time you come back around to the triangle you find yourself further and further into the problem, and that's a great place for a TV show.
What does it mean to you to tell stories with the female gaze in mind?
I feel like I barely even know what the female gaze is and I can't necessarily go on the record saying, "This is the female gaze" or "That is the female gaze." Every time I try to name something I get caught. In terms of the kind of colonizing idea of "I am the this and you are the that," the camera has always served that—simply by looking at something, you're weighing in on it. So sometimes I feel like, oh, yeah, the female gaze is x, y, or z, and sometimes I think, no, the camera is male. That gazing impulse or the framing impulse is a masculine desire to say to the audience, "Look at this with me."
But some of the things that I think are markers of the female gaze is that you put the camera in the place of the feeling or the desire or the need—especially of the female protagonist—and included in that is an attempt to communicate how it feels to be looked at and using the camera as a device that is attempting to record emotion and feeling as opposed to pointing and saying, "This is how you should feel. Now do this. Now do that."
While your work definitely serves to topple the patriarchy, it can feel hard to imagine what that would be like in reality as opposed to in art. Can you see a post-patriarchal America? 
I do see that and I use some of these visualizations as a way to keep me waking up every day. I look at somebody like Trump, who as recently as two years ago probably thought he could never be president. So instead of being really demeaned by the fact that he was elected, I try to move myself to the point of going, this means I can be president. This means Oprah could be president. This means everybody's up for anything. Maybe Amy Schumer should be president. This means that anything's possible. And I imagine a feminist White House and a queer White House. I just hope I get to be alive long enough to experience whatever that world would be like.