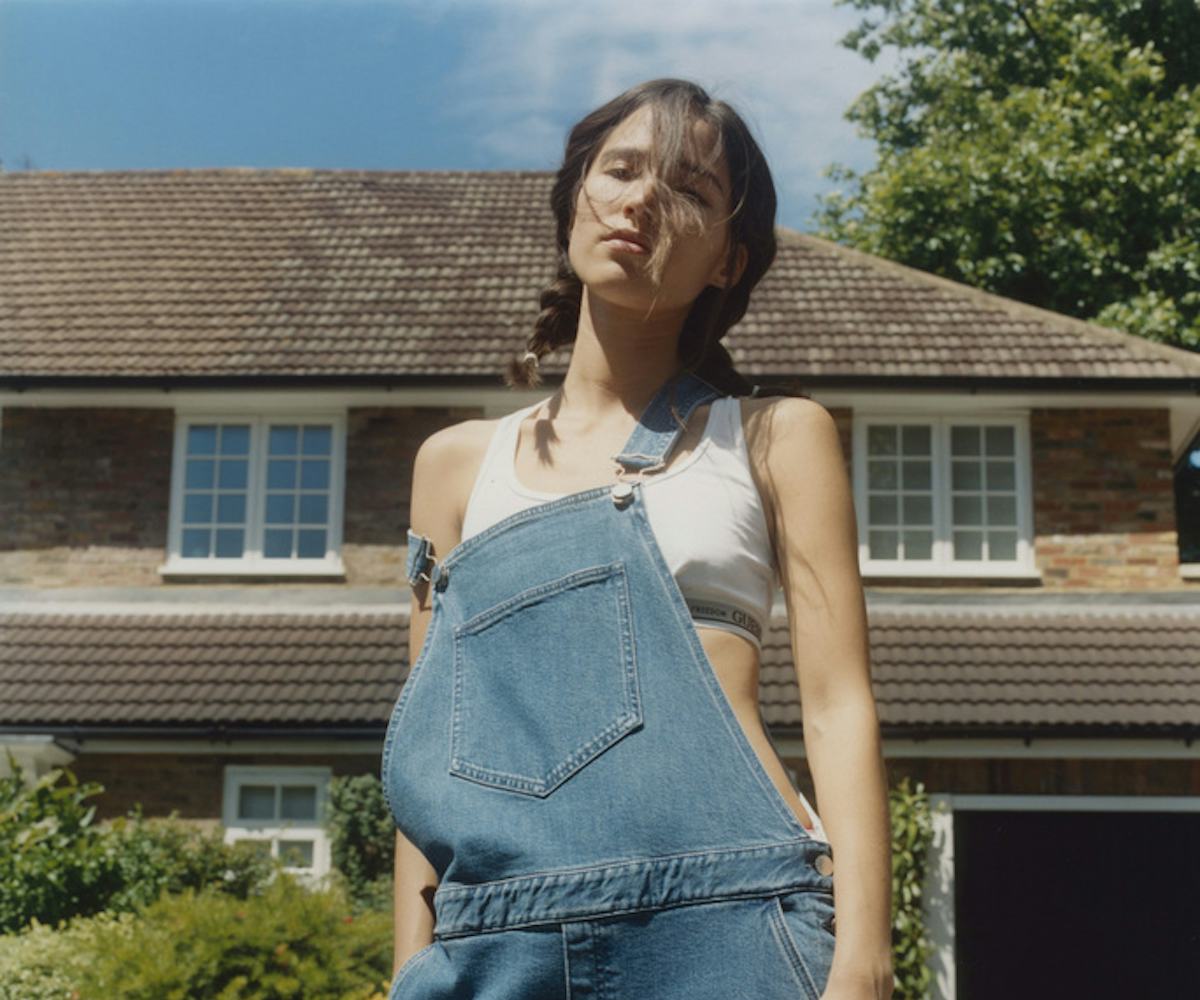 Photographed by Maxime Imbert. Styled by Christopher Brown.
Kelsey Asbille Opens Up About Her Hard-To-Watch Scene In 'Wind River'
We talk to the actress about her upcoming projects
The following feature appears in the August 2017 issue of NYLON.
Ask Kelsey Asbille to recommend a movie she's seen lately, and the 25-year-old actress is stumped. She wants to think of something good, something impressive that won't overplay the cinephile persona she's cultivating. She makes a joke about German art-house director Wim Wenders, and, after a long moment of silent consideration, settles on a short-form memoir-documentary hybrid from 1956 called Sunday in Peking.
A few minutes earlier, I had tentatively broached a sensitive topic central to her new film, Wind River. In the Taylor Sheridan-directed thriller, she plays a character often mentioned but seen only once, in the film's most impactful and polarizing scene. The drama revolves around an investigation by a rookie FBI agent and a seasoned local tracker (Elizabeth Olsen and Jeremy Renner, respectively) into the abuse and murder of a small-town Wyoming girl, and in one grueling extended flashback sequence, Asbille grits her teeth through a brutal gang rape. When the matter of sexual violence entered the conversation, she didn't skip a beat with her response. 
"It scared me, which was a good thing," she says over the phone from New York, where she studied indigenous people's rights at Columbia University. "It was a challenge, and I didn't want to back away from it." The topic is all but impossible to avoid while doing press for the crime thriller that earned plaudits from Sundance and Cannes audiences, and now looks to be Asbille's big-screen breakout. To put it mildly, the scene is difficult to watch, but she recounts it as a productive experience.  
The Columbia, South Carolina native prepared by surveying an eclectic array of depictions of abuse, from the full depiction in French shocker Irreversible to tastefully obscured spousal violence in David Lean's adaptation of Oliver Twist. But filming the scene was far from the harrowing ordeal she feared it would be. "I was incredibly nervous. But when we shot, it was a closed set, everyone was incredibly respectful. Everyone did their best to make the set feel like a comfortable environment, and everyone shared a desire to really do it right. By the end of it, I felt confident in how it was represented." 
Asbille got her start as an actress when, at the age of 13 and just one week into high school, she was cast as Gigi on the popular teen soap One Tree Hill. Most recently, she had a recurring role on MTV's Teen Wolf. 
Advocacy is important to Asbille, and not just when it comes to giving the female survivors of violence a reflection of themselves. She's proud to be a Chinese-American actress at a time when Hollywood is gradually warming up to wider representation. "That's always been important to me, providing visibility," she says. In the fall, Asbille's own visibility will increase when she appears in the ABC sitcom Splitting Up Together. "It's slow, but things are getting better." 
Overalls by Stella McCartney, crop top by Guess. Hair: Kerri Ewart at Untitled Artists London. Makeup: Mario Brooksbank.