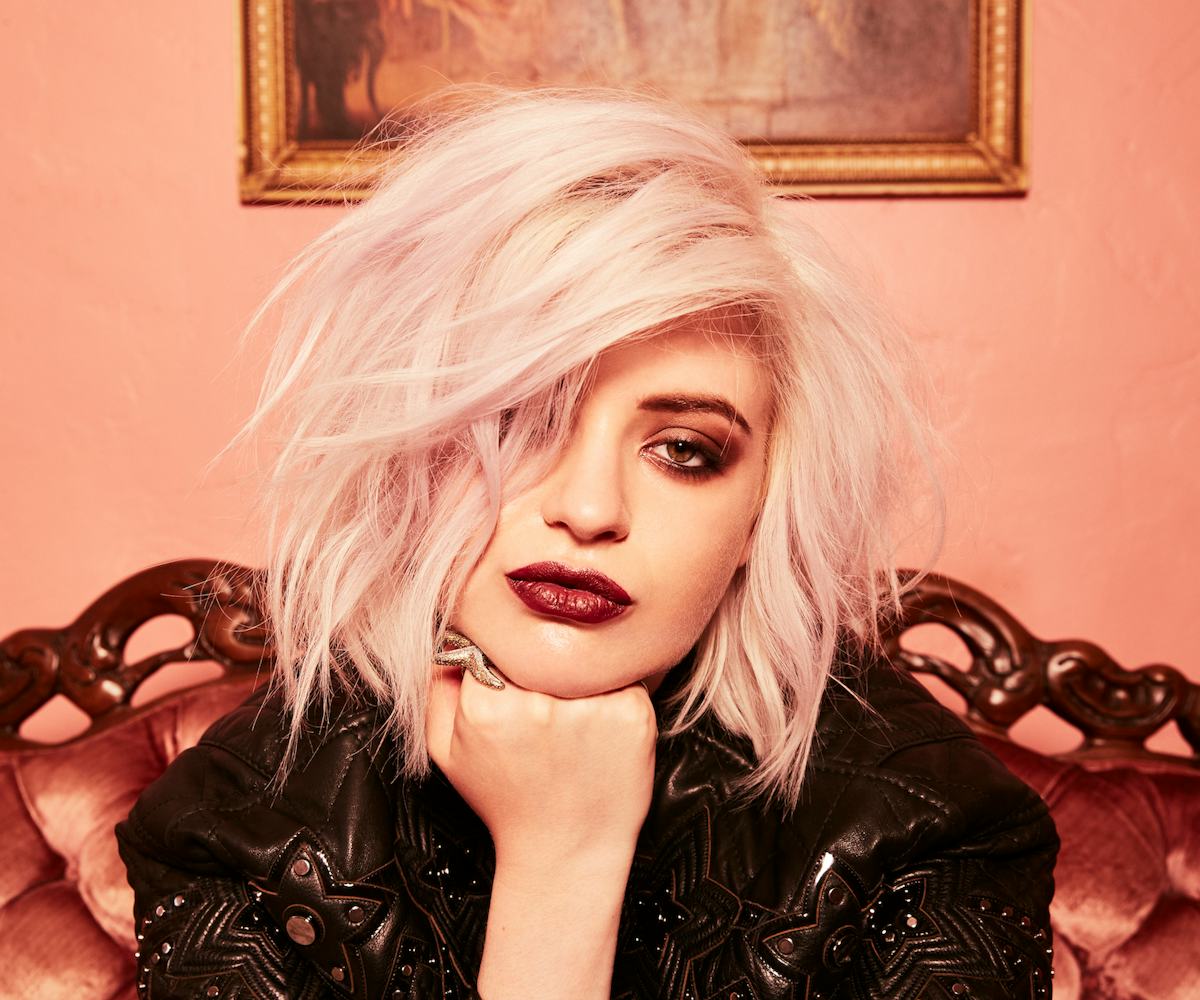 Photographed by John Michael
Alt-Pop Prodigy Kloe Has A Sound We Can't Ignore
This Scottish singer stands out from the crowd
The following feature appears in the June/July 2016 issue of NYLON.
Every year, we scour the music scene—on the internet and IRL—to round up the best rising acts for our annual Music Issue. Check in every day to meet the new artists that we can't stop streaming.
WTF (Where They From): Glasgow, Scotland
Started From the Bottom: "I wanted to be Taylor Swift, so I made my mum buy me a guitar, and taught myself how to play over one summer," says KLOE.
Earned It: Few artists can master the happy medium between refreshingly new and comfortably familiar, but KLOE does so with the expertise of someone who has navigated the industry for years, despite only having been signed last year, when she was just 18 years old.
U Remind Me: She sounds like Banks, as a teen rebel you'd find smoking under the bleachers one minute and sitting in the back of the room during a Shakespeare Club meeting the next.
Pon De Replay: "Teenage Craze"
Personal Jesus: The Weeknd
I Know There's Gonna Be (Good Times): KLOE's favorite performance of her career thus far took place at Club NME at KOKO in London back in January. "I feel like it was the first gig where I properly came into my own," she says. "I was really proud of that performance, and I'll never forget the audience singing my lyrics back to me."
Hide Away: When she's not working on music, you can find the singer in her bedroom back in Scotland, "listening to music in the dark with the world drowned out," she says.
Heartbeat Song: She's got two songs that she can't help but sing along to—Lisbon's "Native" and Erik Hassle's "No Words."
Sweet Dreams (Are Made of This): KLOE's main focus right now is to "make a fucking badass album and tour the world with it."