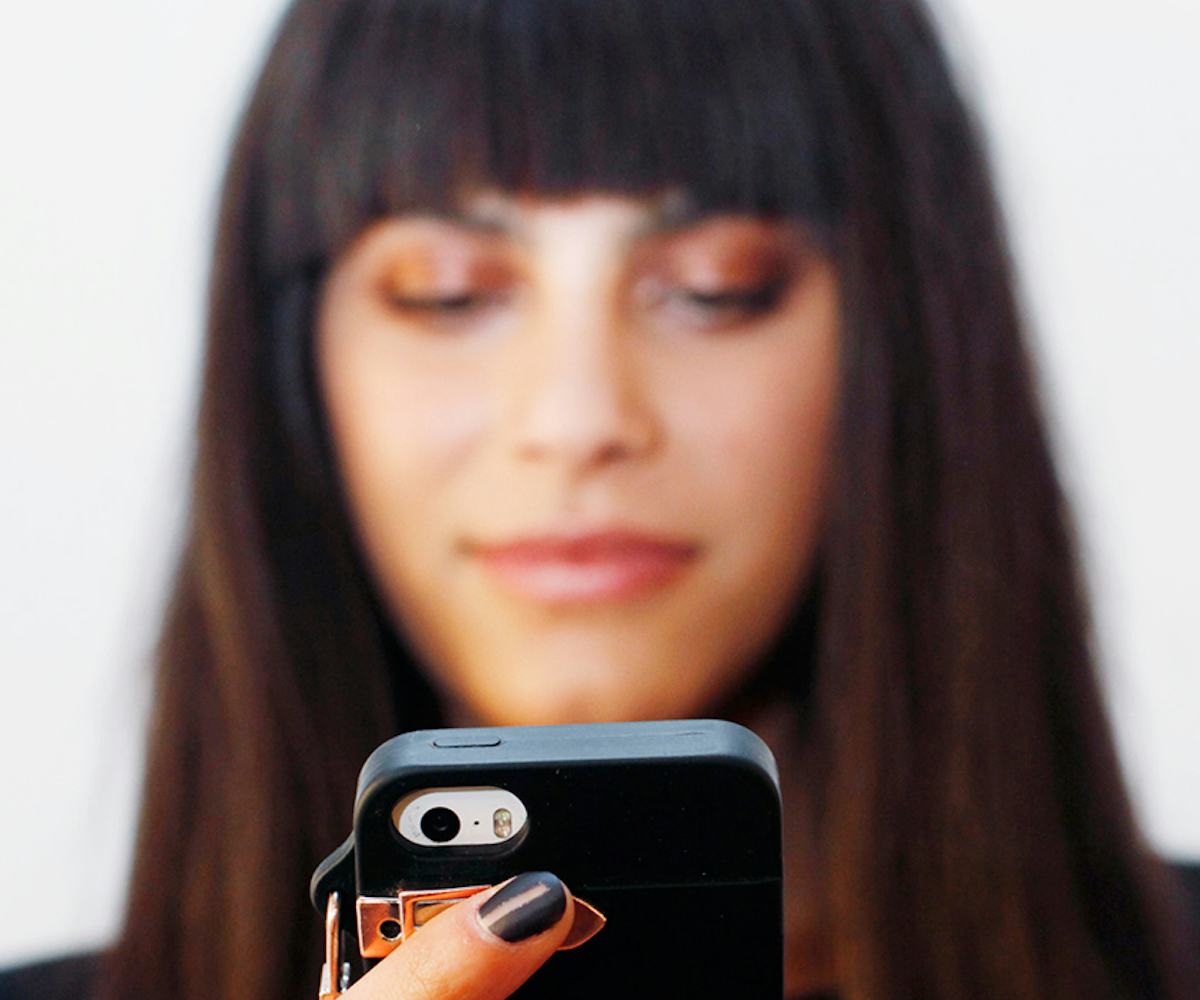 Photo by Erin Yamagata
Where has all the time gone? Selfies.
and the bogus survey says…
According to a new Mirror article, the average young woman spends more than five hours a week taking selfies. This is most likely untrue, and the article reads more as a clickbait advertorial than a worrying trend piece. The statistic in question (by us) comes from a survey of 2,000 women in the UK commissioned by the beauty commerce site feelunique.com. Their spokesperson, Newby Hands (of course), spoke to the Mirror about the survey's findings: "It isn't about us becoming a nation of narcissists, but more a new way to share our ideas and inspirations."
The Mirror, whose tagline is "website of the year," does not link to the survey on feelunique.com, nor does it give specific details about how and where the survey was conducted (we're assuming England somewhere). Instead, the article uses Newby Hands's words to endorse a beauty-product industry whose bottom line is driven up by free promotion on social media.
The article goes on to say that, "Applying make-up, getting the right lighting and perfecting the angle, the time spent on each photo-taking session adds up to 48 minutes a day." That seems like an awful long time, and it also assumes that make-up is applied specifically for the photo op, which, unless British women are patently different than American ones, is a stretch.
It's fair to say that both men and women spend a considerable amount of their day on the phone, posting to social media and not calling their moms, but the Mirror article feels a bit predatory—a perversion of statistics to bolster their ends. How can this be true? Does this count in the regular amount of time you take getting ready for anything, plus the requisite "got my outfit right!" selfie that is taken afterwards? Do you count in minor, pre-selfie maintenance, or just anytime you have taken getting ready before the snapping of said selfie?
So I've just done a survey right now in my own head: "Mickey, what do our T-shirts say about us?" You can find the answer at shop.nylon.com. Thank you for service, Mirror and feelunique.com.
(Mirror)