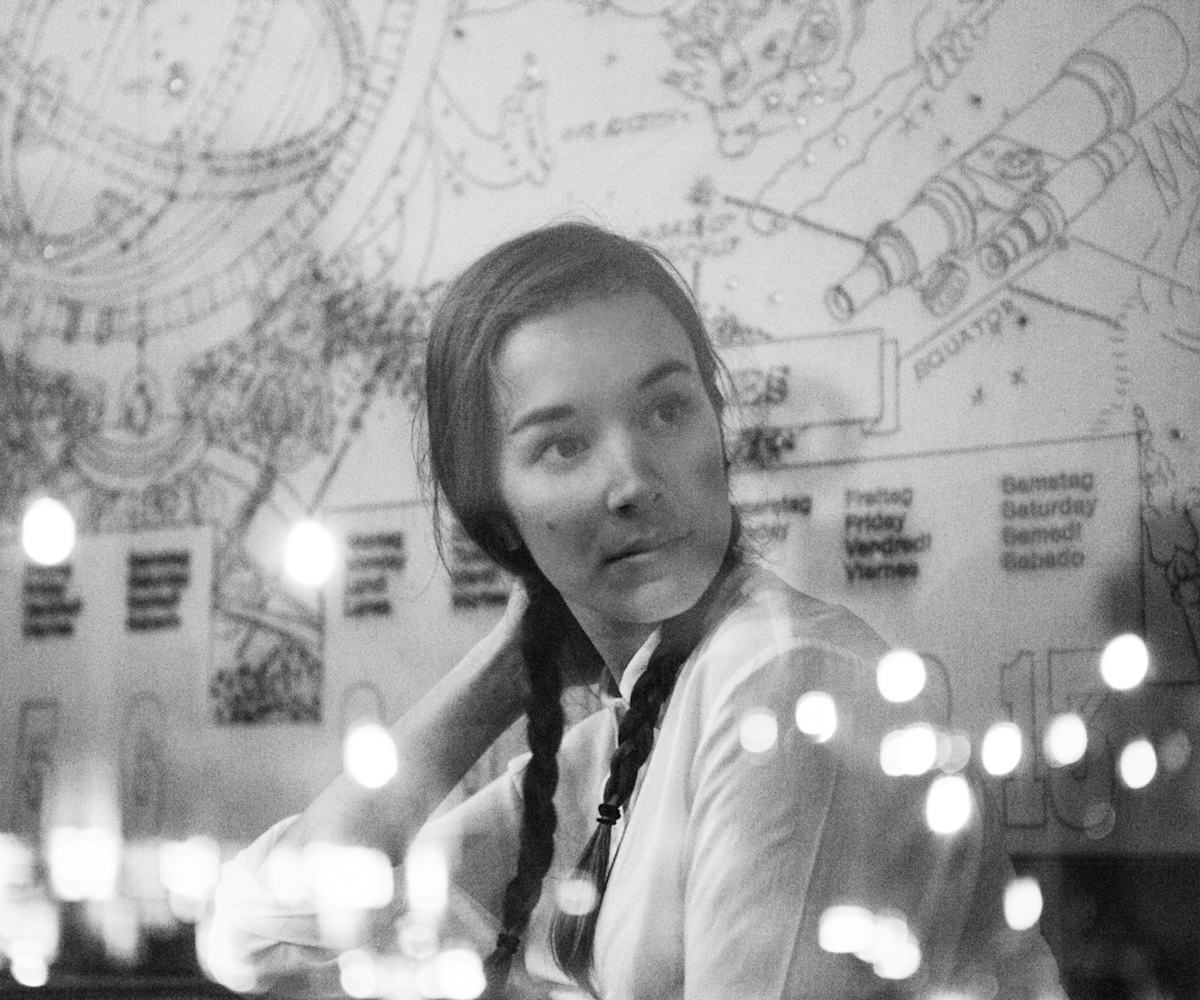 Photographed by Ebru Yildiz
Margaret Glaspy Is Proof You Can't Judge A Book By Its Cover
She blurs the boundaries of genre
The following feature appears in the June/July 2016 issue of NYLON.
Every year, we scour the music scene—on the internet and IRL—to round up the best rising acts for our annual Music Issue. Check in every day to meet the new artists that we can't stop streaming.
WTF (Where They From): Red Bluff, California
Started From the Bottom: "I started playing music formally by way of my elementary school's music program," says the 27-year-old Glaspy, recalling her introduction to the fiddle. "Really, I feel like my musical journey began in the living room [of my childhood home], where the stereo and all the guitars were."
Earned It: Right when you'd classify her as a folk singer, she dips into blues, borrows from alt-rock, and invokes jazz to craft her own signature sound.
U Remind Me: Glaspy's music is what it would sound like if Norah Jones and Joni Mitchell held a séance to summon Billie Holiday and Jeff Buckley for a jam session.
Pon De Replay: "Somebody to Anybody"
Personal Jesus: "My biggest inspiration is life as I know it," says Glaspy. "As long as I'm living, I'll be inspired by every little thing. Nora Ephron used to say, 'Everything is copy'—I relate to that."
Hide Away: Glaspy is a member of a private library in New York City, and she rides her bike there to read.
Thriller: "I fear nothing," says Glaspy, before admitting that there are actually a few things—heights, avocados, and small spaces.
Heartbeat Song: "Sugar... Oh, honey, honey/ You are my candy girl/ And you got me wantin' you," sings Glaspy (in other words, "Sugar Sugar" by The Archies).
Sweet Dreams (Are Made of This): Glaspy's goal is simple—"I hope to move people," she says.
We've Only Just Begun: Her first record, Emotions and Math, dropped Friday on ATO Records, and she's already started working on the second. Glaspy's got her sights set on other endeavors, too. "I was an actress as a child and I'm hoping to bring that back into my life," she says. "I'd also like to be writing fiction someday. There's a book in me somewhere, but I've got to make the time to do it."