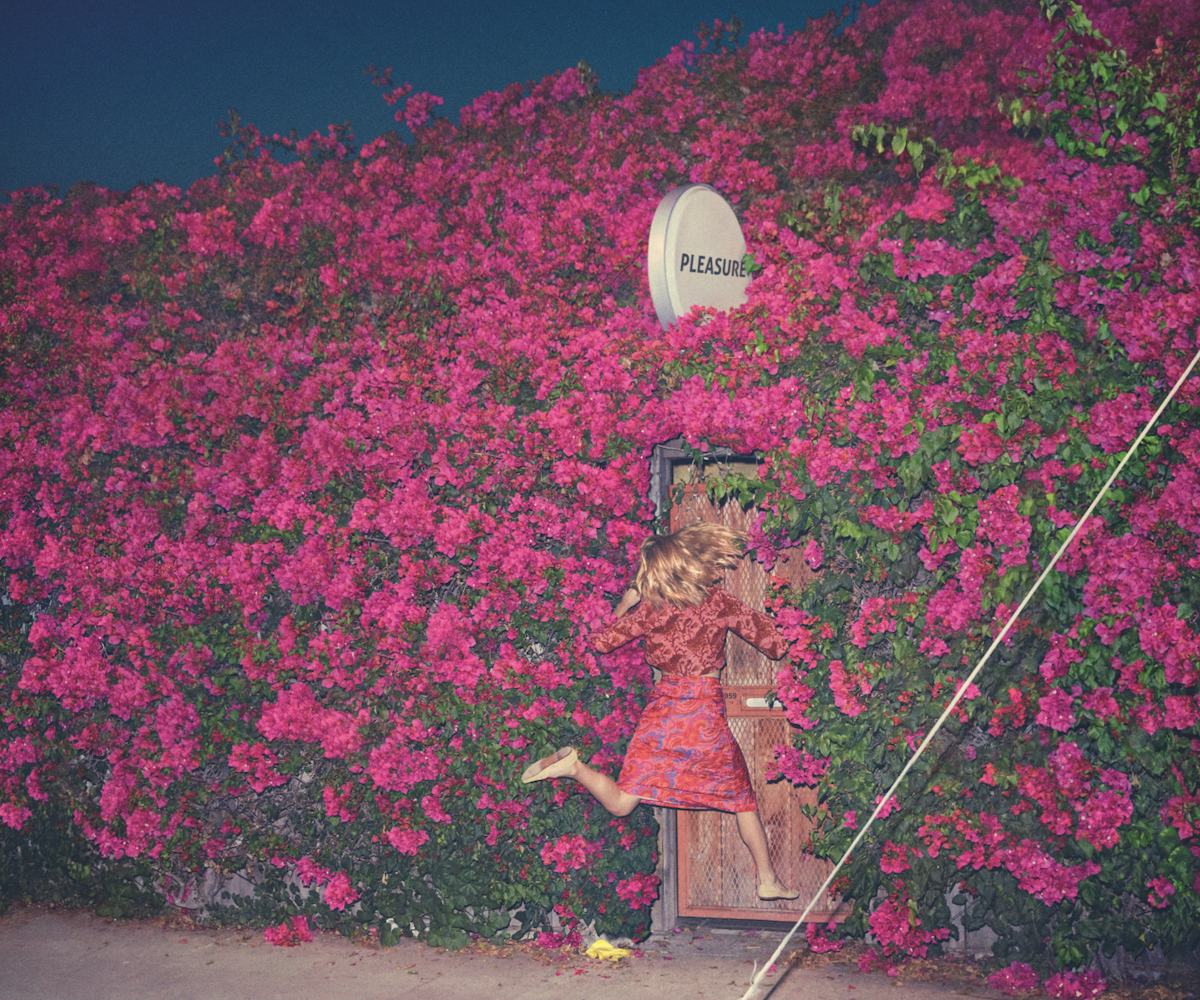 We Gave 5 Summer Albums Their Yearbook Superlatives
The following feature appears in the May 2017 issue of NYLON.
Summer always means a ton of awesome new music. Here, we rounded up five summer albums and gave them the superlatives they wish they'd gotten in high school.
Most Likely To: Spark a ProtestConnect the Dots – Misterwives (Photo Finish Records)
Following suit with many musicians' recent efforts to create meaningful projects (e.g., Katy Perry's push for "purposeful pop"), MisterWives fuse the political with the personal on their sophomore record, Connect the Dots. On "Machine," the record's first single, lead vocalist Mandy Lee uses the anti-establishment track as a tool to deconstruct our current political climate: "You don't know who I am or what I've been through/ So don't dare tell me what I should and shouldn't do," she sings, later substantiating her stance with a gospel-fueled rallying cry on "Revolution." But Connect the Dots doesn't only attempt to navigate the Trump era—it also addresses how the band members' lives have transformed since they first surfaced on the indie-pop scene in 2015 with their debut album, Our Own House. Since then, the (now) six-piece has developed the ability to make each of their songs have the potential to stand as a single, due in part to more polished production work, and Lee's penchant for pairing her jazzy pipes with soulful, heart-wrenching hooks. She uses this skill to explore the downside of touring while following your dreams ("Chasing This") and making mistakes along the way ("Only Human"). The empowering, feel-good record possesses some particularly soul-baring moments as well: On "Drummer Boy," Lee tells the story of her romance with drummer Etienne Bowler, lilting, "What did I do to deserve you?"
Through and through, these 11 tracks remind you that MisterWives' anthems are more than simply purposeful—they're aspirational and addictive, too. IK
Most Likely To: Make You Start a Band With Your BFFPowerplant – Girlpool (Anti-Records)
The intro track, "123," on Girlpool's latest album, Powerplant, sparks a hint of déjà vu. The hushed guitar strums and climactic vocal harmonies of band members Harmony Tividad and Cleo Tucker call to mind "Ideal World," which opens their 2015 debut, Before the World Was Big. A deeper dive into the new record presents quite a few surprises, however. Recorded over a period of 10 days, Powerplant is an ambitious sophomore release that showcases the group's evolving guitar expertise and expands on their melodic punk tunage, thanks in part to the addition of drummer Miles Wintner. "Corner Store" starts off by building a narrative about a wide-eyed trip to the shop ("I get lost at the corner store/ I'm picking up things I've never seen before") accompanied by glimmering guitar tones and steady percussion, only to smash the listener over the head with noise halfway through. Then it returns to the mellow demeanor of its opening notes, tying up the song with a neat little bow as if nothing happened. Girlpool play with their lyrics in the same way, patching together phrases that would likely only be found together in a quirky, jarring short story by Miranda July. "The nihilist tells you that nothing is true/ I said I faked global warming just to get close to you," they sing in "It Gets More Blue," an ode to either true love or complete insanity. But such is the nature of Powerplant: a honeypot of sweet harmonies in one moment, and a sentencing of death by dissonance in the next—shocking in the sweetest, most euphonious way. NV
Most Likely To: Get You Caught Making Out in the BathroomPleasure – Feist (Interscope Records)
Since the release of her debut record, Monarch, in 1999, Feist has become a quintessential chronicler of love and heartbreak. And on her new album, Pleasure, the long-awaited follow-up to 2011's Metals, the Canadian singer-songwriter continues to use her isolated, introspective lyrics to dive into intimacy, yearning, and vulnerability. This time around, there are no radio-friendly pop hits like "1234"—instead, Feist pays homage to the music of her early career with sonically raw melodies and bluesy guitar riffs, honing in on the sweet sensuality and purity of her vocals.
Feist channels her inner PJ Harvey on Pleasure, pairing her raspy pipes with finger-picked guitar riffs, a skill she first flaunted on Metals. What shines through on all of her records, and on this new work in particular, is her desire for an uncomplicated kind of love—on "Baby Be Simple" she croons, "I had to climb down into today/ And give up the pain/ I held myself up." The record finds her determined to make relationships work ("I'm Not Running Away" and "Any Party"), even when frustration peaks and the thought of reconciling becomes unbearable ("I Wish I Didn't Miss You"). The title track (and first single off the record) acts as a centerpiece for the project, revealing the universal need for passion within a partnership to make things work—and passion surely resonates throughout Feist's latest project. It's as if she's been trying to make the record of a lifetime over the past half-decade, and now it's finally here. IK
Most Likely To: Make You Wish You Grew Up in England in the '80s Slowdrive – Slowdrive (Dead Oceans)
Slowdive is the band you listen to when you're walking in the park, stunned by the beauty of your surroundings. The group formed in 1989 when two Reading, England friends, Rachel Goswell and Neil Halstead—both of whom sing and play guitar—started jamming together, and continued to do so for years, with Simon Scott joining them on drums, Nick Chaplin on bass, and Christian Savill on guitar, until their disbandment in 1995 (they reunited for a tour in 2014). Earlier this year, however, the shoegaze icons released "Star Roving," the first single off of their new self-titled record—their first in 22 years. The track sent music nerds into a frenzy, with its five-plus minutes of cosmic-whomp rhythm guitar, throbs of crunchy reverb, and spacious vocals. Though the song has the type of epically large stadium sound that U2 would love to tap and bottle up for eternity, it is followed by the ethereal, traditionally shoegazey "Don't Know Why." In fact, each song on the record is distinguished by its own unique sound: "Sugar for the Pill" uses reverb almost as a separate instrument, making space for it to dwell and simmer; "Slomo" builds with percussion that's best suited for the climax of a movie. The heartbreakingly bright guitar chords combined with Halstead's dreamy, echoed vocals on Slowdive are the ultimate proof that the band has perfected its sound by honing it for longer than many of its younger fans have been alive. NV
Most Likely To: Be Played Live in a Smoky Jazz BarI – Niia (Atlantic Records)
Classic jazz singers such as Ella Fitzgerald and Sarah Vaughan made their mark by using their voices and the music surrounding them as two very powerful, separate instruments. Singer and pianist Niia makes great practice of this technique on her debut full-length, I. Throughout the album, she reinterprets classic jazz and piano through the modern lens of a contemporary soul singer, with the help of producer Robin Hannibal, one half of duos Rhye and Quadron, whose résumé boasts credits on Little Dragon's Nabuma Rubberband and Kendrick Lamar's good kid, m.A.A.d city. Niia, a Berklee- and New School-trained musician, first came to prominence in 2007, when she was featured on Wyclef Jean's "Sweetest Girl (Dollar Bill)." Working with Jean, the producer of a number of '90s standouts, has certainly left its mark on the singer: Many of the songs on I are influenced by the R&B tropes of that decade—most palpably "Hurt You First," with its smooth, bendy slow-jam-style synth and lush vocals that could fare well in rotation with hits by Sade and Jessie Ware.
But Niia knows when to make space for instrumentals in her music, too. While living in New York City in 2011, she started The Best of 007, a black-tie concert series in which she performed covers of tracks featured in James Bond movies alongside a 14-piece orchestra. The twinkling keys and string arrangements on "Mulholland Drive" are reminiscent of the songs on her set list for those shows, and its hazy heartbreak makes it equally capable of accompanying the 2001 David Lynch film after which it is named. Overall, however, Niia delivers through crisp, ethereal production that brings her strongest instrument—her voice—into focus. NV