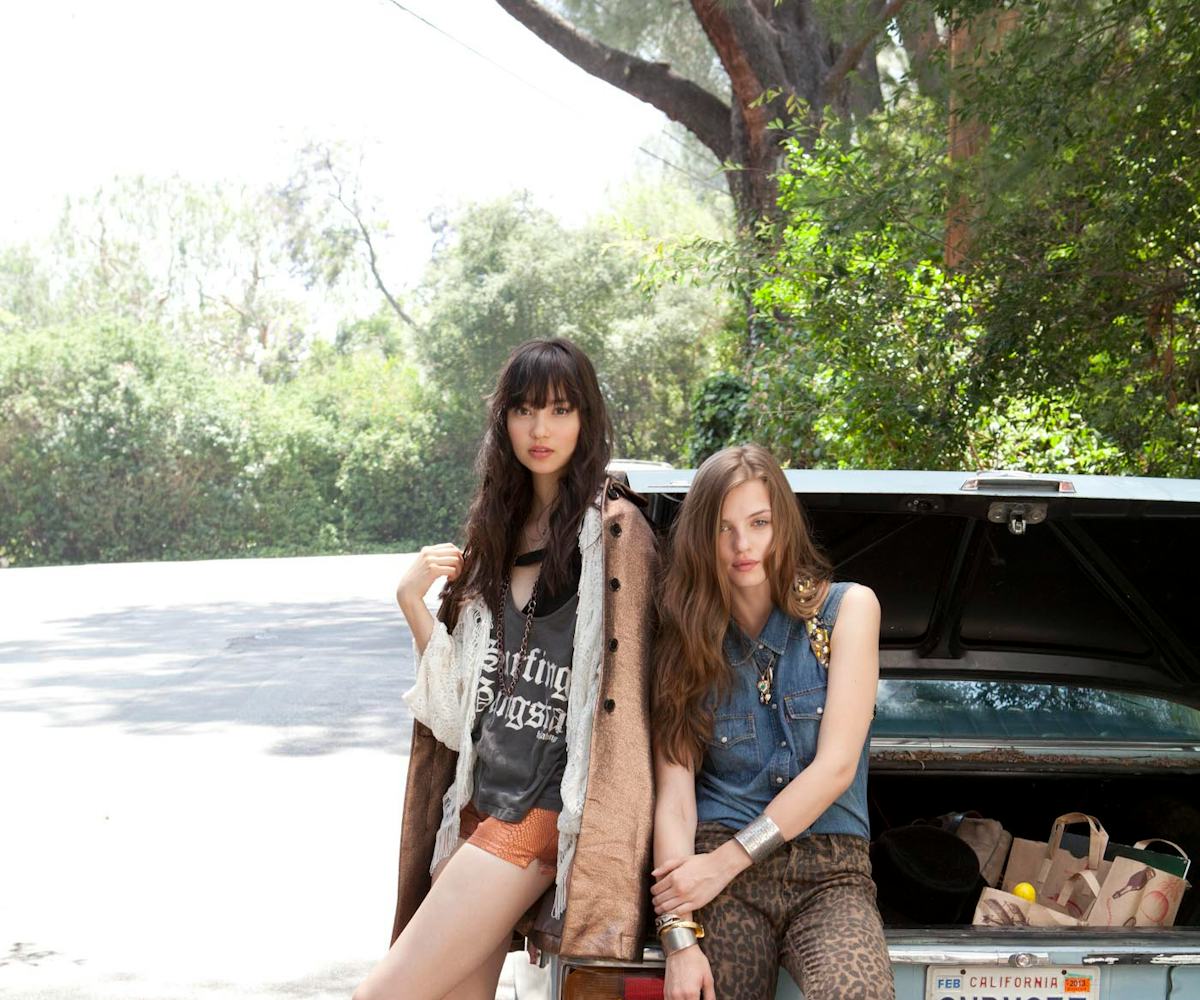 NYLON x Olay Fresh Effects Pre-Coachella Playlist
The freshest tunes to get geared up for this weekend!
As you may have heard, we've teamed up with Olay Fresh Effects to present Neon Carnival with Guess! To get ready, we asked It girls Staz and Hanna Beth, and our fashion market director, Rachael Wang, what they would jam out to while road trippin' to Coachella this weekend. The resulting playlist promises to put you in the festival-going mood. Follow us on Spotify to find out what tracks you should totally be listening to.
Hanna Beth:
So Fresh, So Clean- Outkast
HB: Outkast was one of my favorite hip-hop groups growing up. I'm so excited they're back together and performing at Coachella this year!
Heartbeats- The Knife
HB: I just want to blast this song on my car stereo while driving through the desert with all my windows down.
Dig That Groove Baby- Toy Dolls
HB: Toy Dolls is among my favorite punk bands. I remember listening to them when I was in high school while rocking my Mohawk and bondage belts.
Troubled Boy- Kid Cudi
HB: I love the way Kid Cudi mixes a bunch of genres to create his own sound. If I want to mellow out or get up and dance, he'll have a song for the mood I'm in.
Lapdance- N.E.R.D
HB: This song is just sexy and one of my favorite Pharrell tracks. When it comes on, it makes me want to take off my clothes and dance around my house!
Staz Lindes:
Ozma- Shannon and The Clams
SL: This song's build-up to the chorus just makes you want to shout the words from the top of your lungs.
Uncontrollable Urge- Devo
SL: Can't help but dance and sing along to the chorus no matter what mood I'm in. Devo is one of the most fun bands of all time. 
Breakfast Is Over- SadGirl 
SL: This is my brother Misha's band and they're so sick! They just started this year and play rowdy shows every week in L.A. This song is for sure one of my favorites by them.
Remote Control- The Clash
SL: The Clash and their harmonies, claps, and triple vocals—will I ever be this cool? Will anyone ever be this cool?
Toe Cutter - Thumb Buster- Thee Oh Sees
SL: I saw Thee Oh Sees twice this year. They're an electrifying band and their live shows are so much fun. I love the balance they strike between mellow, beautiful songs and rough, jagged, raw ones.
Rachael Wang:
Endors Toi- Tame Impala
RW: This is the best jam to bliss out to while driving.
Sail to the Sun- Wavves
RW: A great ode to partners in crime.
Swimming Pools- Kendrick Lamar
RW: The ultimate desert party anthem.
Wild for the Night- A$AP Rocky
RW: The best party-hype song.
Cocoa Butter Kisses- Chance the Rapper
RW: Chill out vibes from one of my favorite rookies. Catch him on Sunday!