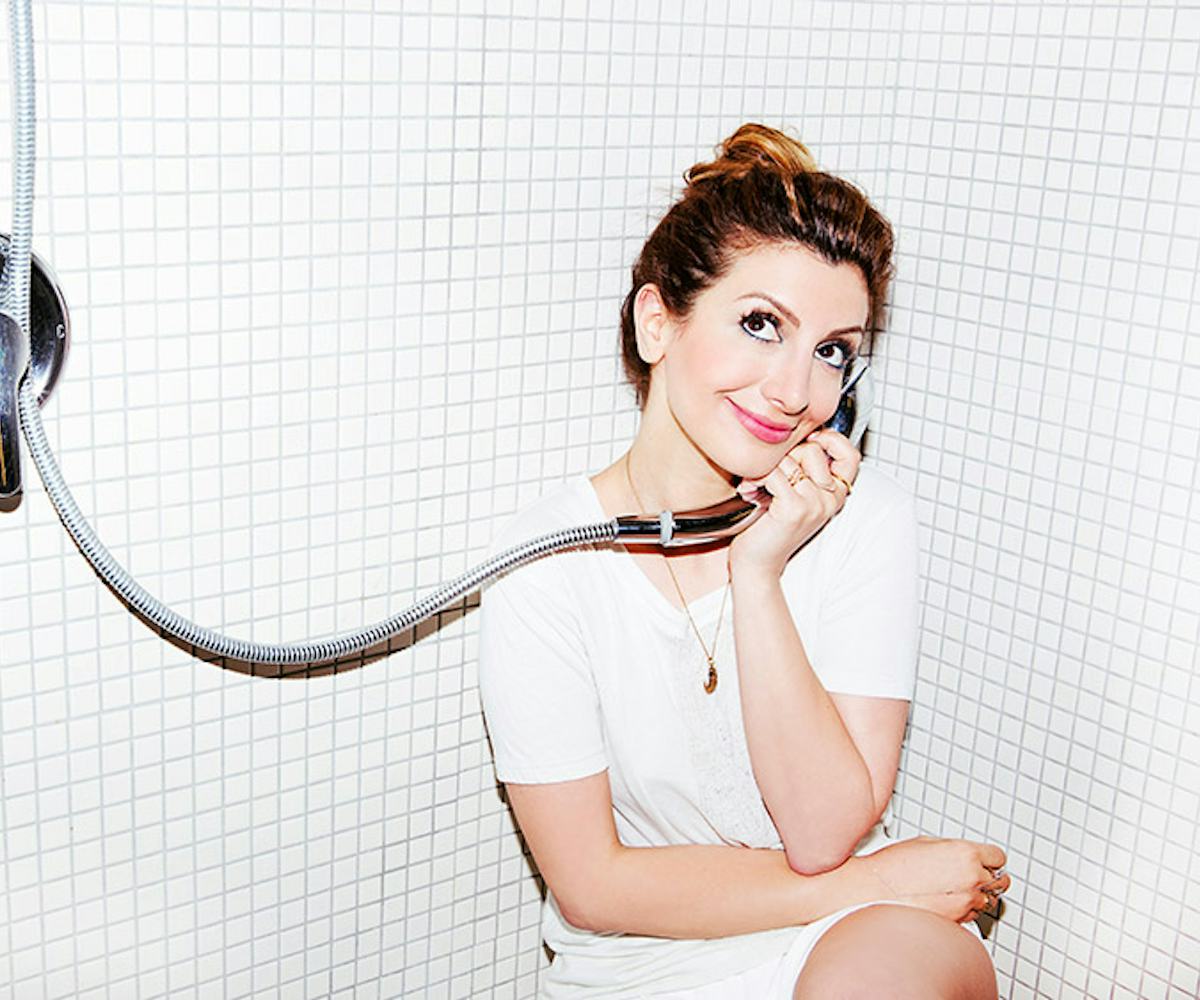 photo by ted emmons
read our exclusive interview with nasim pedrad
latenight's leading lady.
Since funny girl Aubrey Plaza graces our September Fashion Issue cover, we thought it made a lot of sense to feature another hilarious leading lady within NYLON's pages. That's exactly why we asked Saturday Night Live cast member, Nasim Pedrad, to strut her stuff for the Beauty Awards section!
ICYMI, you can officially scoop up your copy of the newest NYLON today. But if you happen to be stuck in line for pizza, are really into your new beach read, or have been too busy binge-watching Netflix shows to get your hands on a copy, we've pulled out some of our favorite Nasim quotes just for you.
"John [Mulaney] likes to say I'm like a district attorney with absolutely no jurisdiction whatsoever."
But one thing to know about Pedrad, is that she's way more than just Heshy on SNL. She's also played Kim Kardashian, and will be starring in the new comedy Mulaney, this October--as the personal-trainer roommate of an NYC comedian. And even though the Iranian-American actress has officially ended her stint as the famous celeb K sister, you can totally expect a reprise, "I would definitely go back to SNL to play Kim," says Pedrad.
Until then, we'll be glued to FOX on Sundays this fall.