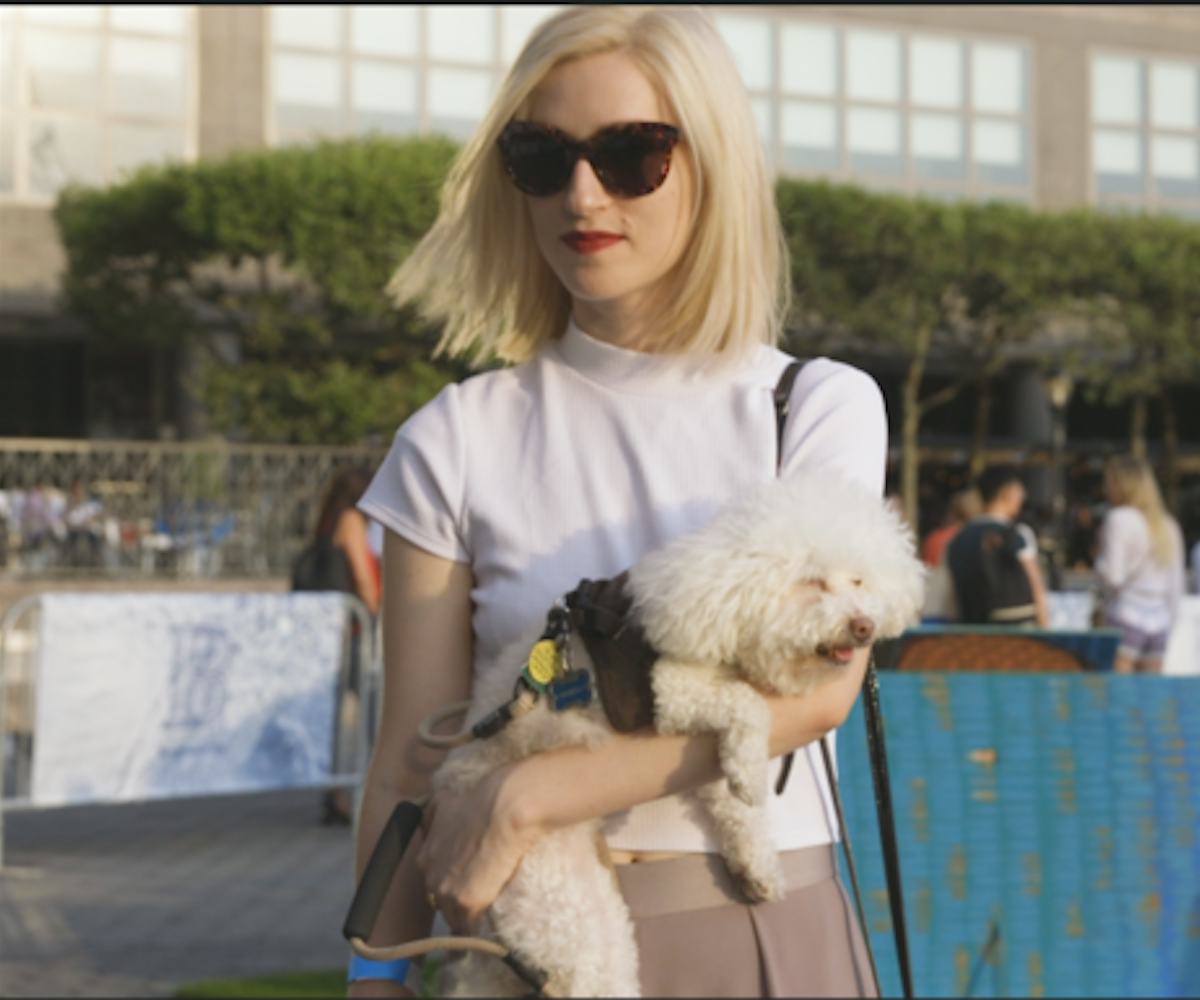 This Is What Happened When We Took A Trip To America's First Art Exhibition For Dogs
Kibble sculptures galore!
It's no secret that we here at NYLON love our puppy pals. And what better way to celebrate our canine companions than a trip to America's first dog museum?
NYLON global editor-and-chief, Gabrielle Korn, and her pup, Kimberly, took a trip to visit dOGUMENTA, an art show curated just for dogs. The exhibition allowed artists to create art for our four-legged friends through different mediums, including sound, squeaky toys, and kibble sculptures.
Watch the duo take on the museum, above.
Credits:
Directed and produced by Cortney Wilson
Shot and edited by Maddy Talias
Sound by Drew Joy
Music - "ES_Without A Doubt 1" - Anders Bothén via Epidemic Sound