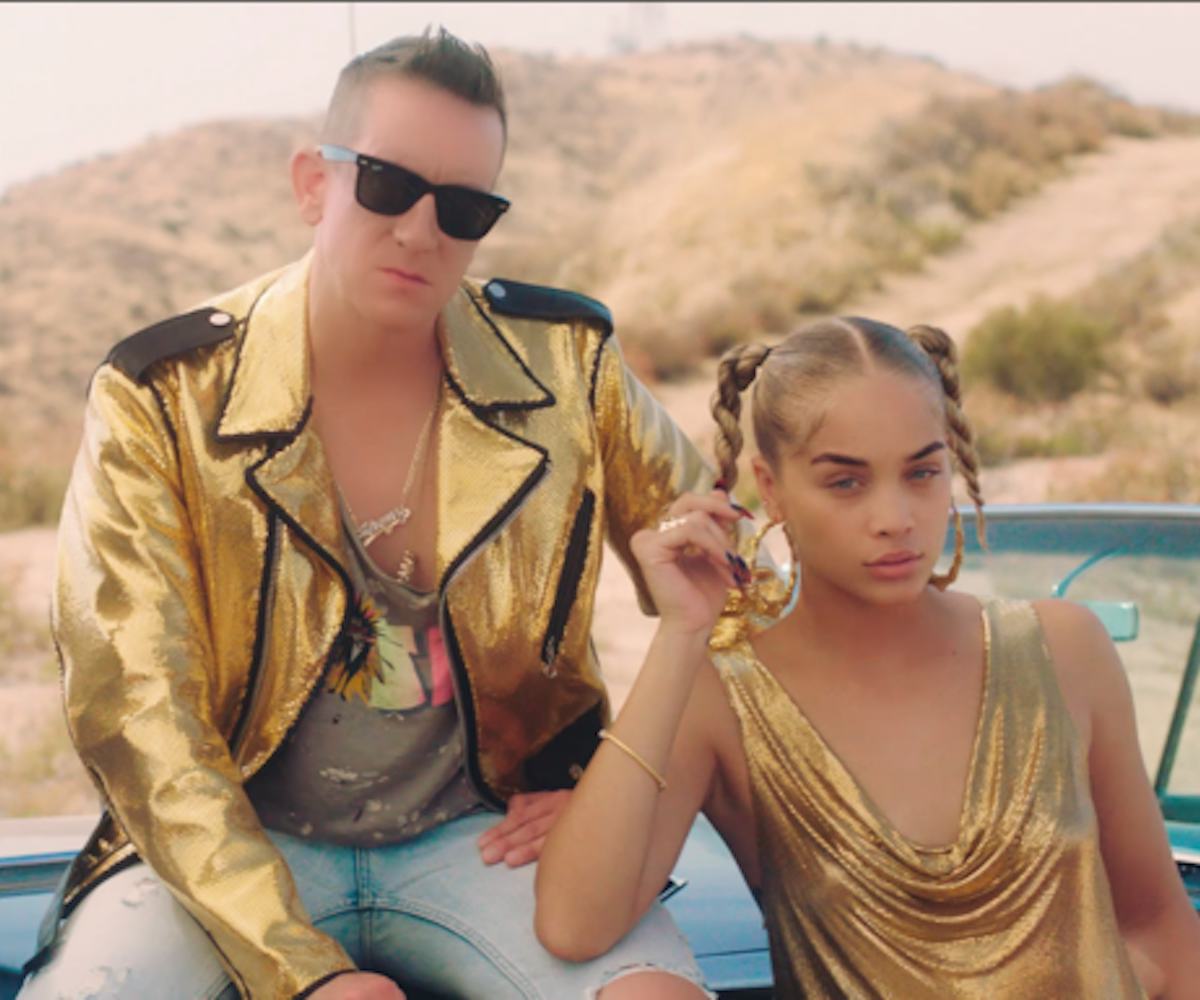 Jeremy Scott Reveals How The Cool Vibes Of L.A. Inspired His Fiery New UGG Collab
Check out our exclusive interview with the designer
If you needed a clear indication that the early aughts are back in full swing, Jeremy Scott's new collaboration with UGG is your biggest sign yet. The Moschino creative director is now translating his ever-popular, pop culture-inspired designs into eight styles for UGG's forthcoming Fall 2017 collection, which also happens to be the first collaboration from the footwear brand that will be available for all categories—men, women, children, and even babies.
We caught up with Scott to find out what inspired the designs for the highly anticipated line. In an exclusive new video campaign, starring rapper Lil Yachty and model Jasmine Sanders, the designer revealed how he translated the cool culture of L.A. into everyone's favorite boot.  
"I just generally love color and print and expressing myself," says Scott. "So, I tried to kind of bring different elements to the different designs. I thought about the flames coming from the hot rods and the kind of low-rider car culture that seem so prevalent to me and part of the archetype of L.A. coolness."
Watch the video, above, and keep your eyes peeled for the collection's official debut on September 13.
Credits:
Song: "Forever Young" - Lil Yachty