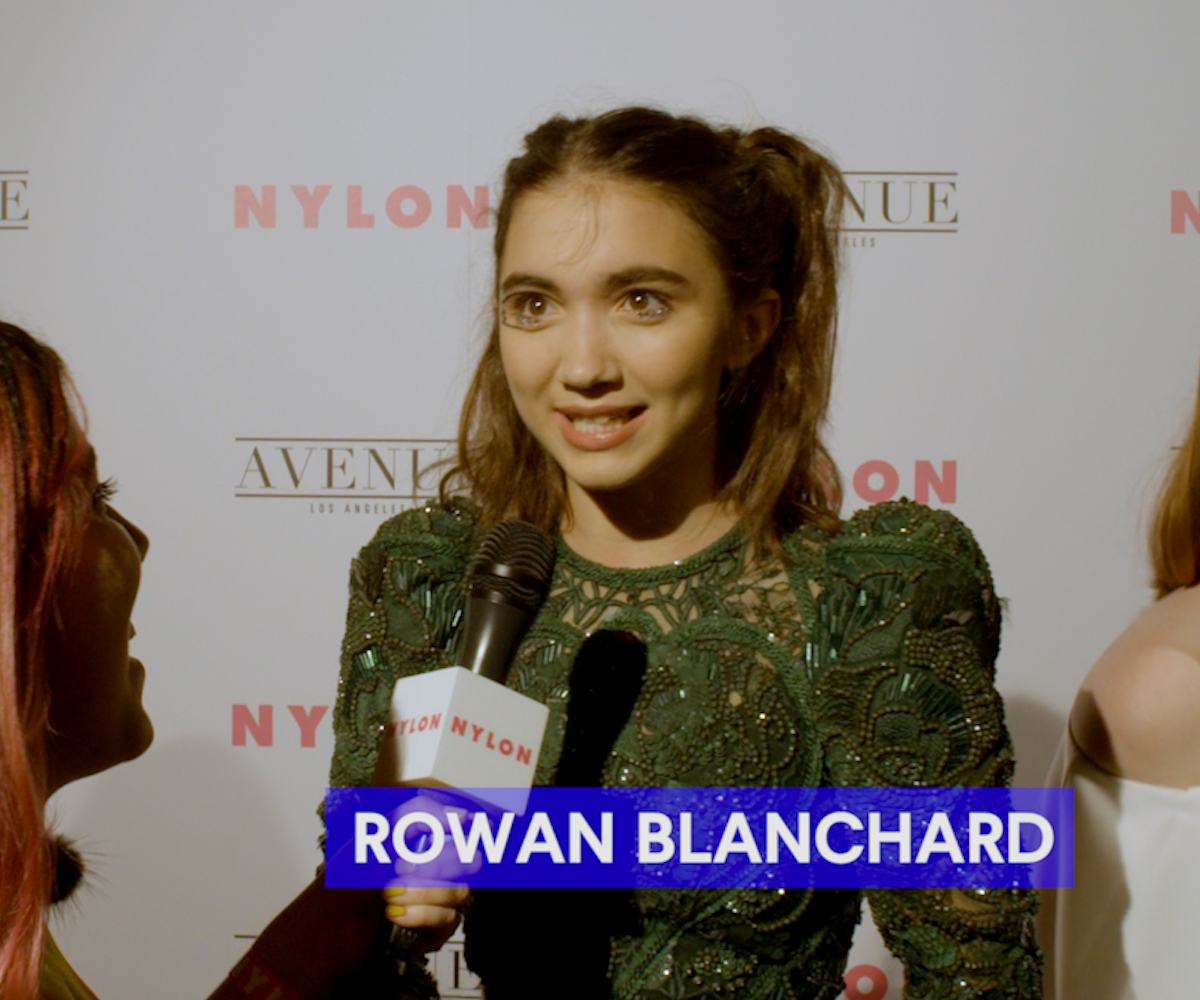 What Are The Kids Of Young Hollywood Listening To?
Gaining access to a person's musical playlists is an intimate experience. Songs you gravitate to when you're sad, bored, just waking up, say a lot about a person. During our annual Young Hollywood Party celebrating Rowan Blanchard last week at Avenue Los Angeles, NYLON's senior fashion market editor, Marissa Smith, hit the red carpet to ask the hard-hitting question of what the kids are listening to these days. The future is, after all, in their hands.
Generation Z is an eclectic bunch, and their taste in tunes follows suit. We lost count how many people mentioned the new Kendrick Lamar and Harry Styles albums. (They're very good!) Others mentioned Carlton Pearson, a minister who makes spiritual music, Two Door Cinema Club, Dvsn, the new Gorillaz album, and "anything old-school country." Talk about dancing across genres.
Watch the video above for some music suggestions that aren't coming from us (though we have a bunch, also).