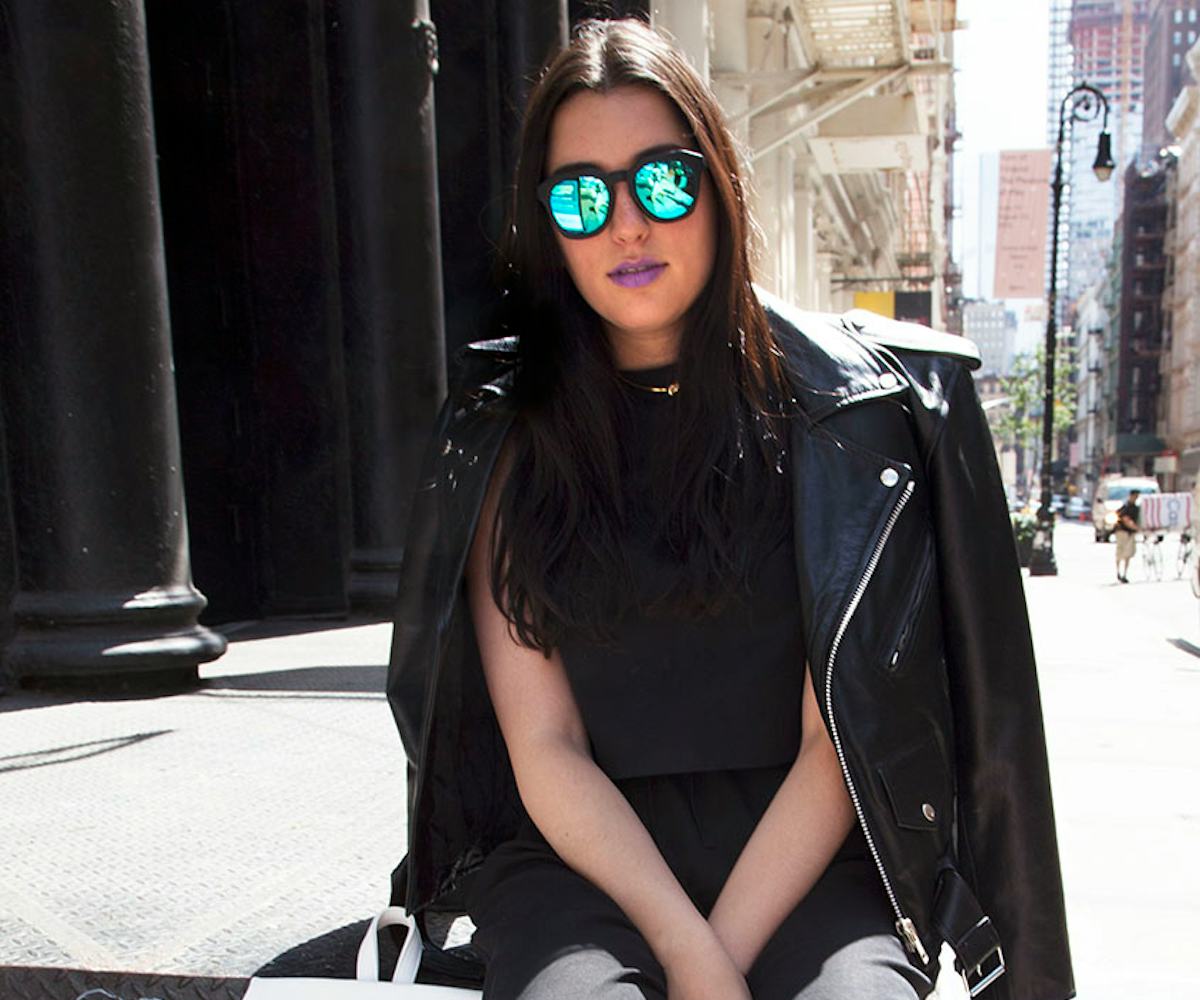 Photo by Noah Boskey
back-to-school fashion, 3 ways
The hardest part about following back-to-school fashion advice is finding tips that actually align with your personal style. Not everyone dresses the same way, but we know that how-to guide is going to be useful to you for inspiration. With that in mind, we photographed three of our very own interns in looks that embody three different style personas. You're sure to find something that will inspire you.
Be sure to flip through the gallery to check out some back-to-school style inspiration, and shop all the looks here at NYLONshop.
By pumping up the color contrast and mixing black and white, Andrea Fernandez adds some excitement to an otherwise monochromatic look. It's gritty street style, complete with an I-don't-care attitude.
Ivory Jar, Anxiety Leather Jacket, $343, view here. COSSAC, Low High Top, $60, view here. COSSAC, Cropped Black Culottes, $90, view here. Crap Eyewear, The No Wave-Flat Black with Reflective Blue Lenses, $58, view here. T.U.K., White Leather Flower Creepers, $95, view here.
Diana Choi's sweet and sassy back-to-school look combines both naughty and nice. Chunky shoes, a sheer top, and a bold bra spice up the slightly cutesy outfit and keep the look from going into little-girl territory.
Atelier Wonder, Leather A-Line Skirt, $150, view here. Untitled & Co, Maija Bra in Cocaine White, $59, view here.
We dig this sophisticated look on Lorra Barille, who paired a maxi-duster with a short dress.
Never Fully Dressed, Camel Maxi-Duster, $110, view here. Echo Club House, Chunky Heel Mule, $28, view here.