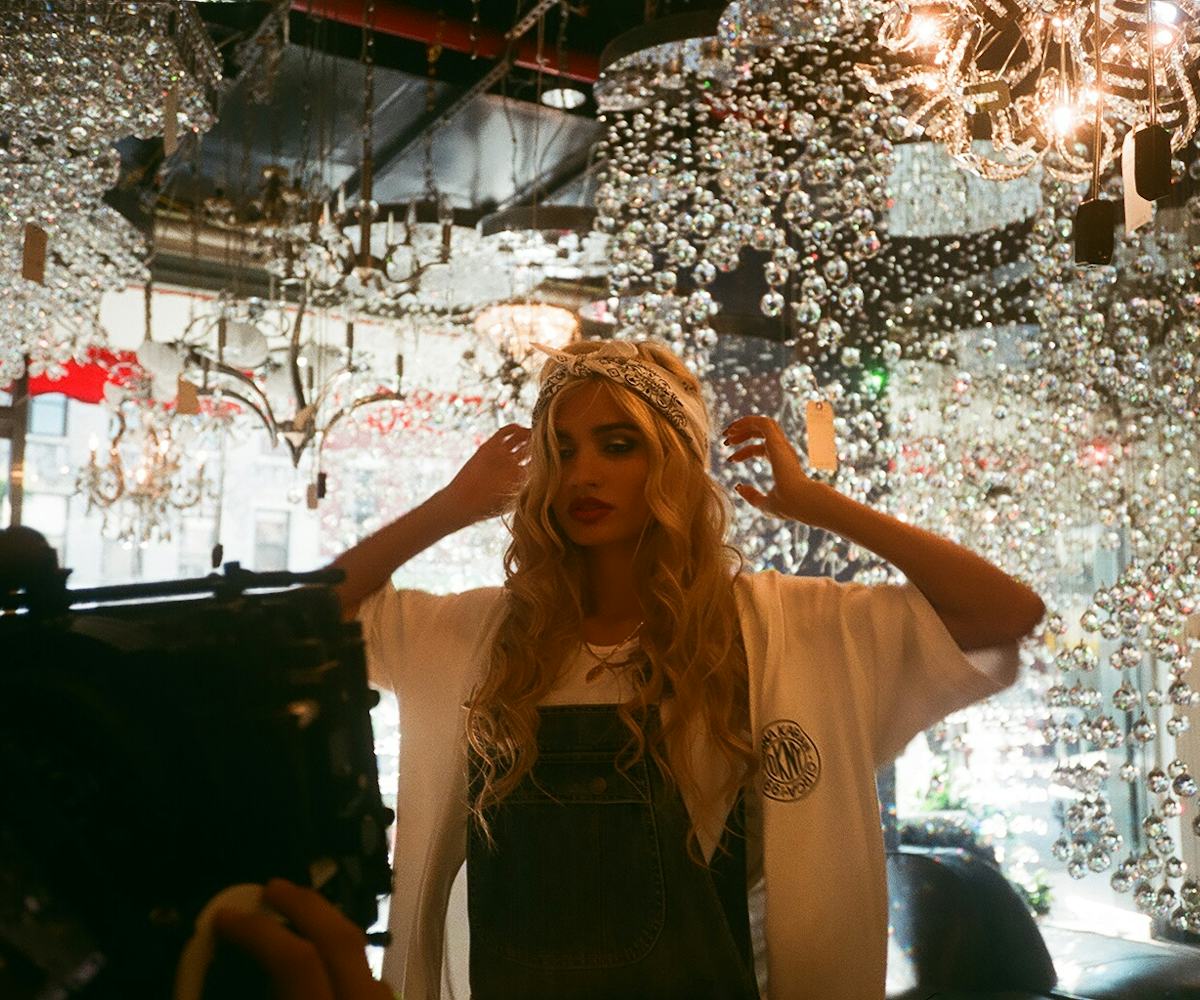 all photos by carlos santolalla
nylon x dkny jeans: pia mia
pop domination on the horizon.
Just when did we first hear about Pia Mia? Perhaps it was when we shed a tear (or two) for her YouTube cover of Bruno Mars' "It Will Rain," or maybe it was when she so beautifully serenaded the Kardashians at dinner (best dinner ever!). Either way, she's poised for total pop domination, gracing Vevo with the looks and voice of a true diva in the making. 
For the eleventh edition of our NYLON x DKNY Jeans series, we spent the day vamping it up with Pia Mia in a vintage New York Ballroom where Madonna and Debbie Harry recorded some of their earliest hits. We also scoped the neon-lit streets of Chinatown for diamonds and daffodils. 
You can see her in action when the video drops on Friday. But for now, check out the behind-the-scenes photos shot by Carlos Santolalla in the gallery. Santolalla, who appears in the DKNY Fall '14 ad campaign, also runs Raatcity.